Green Mountain Pellet Grills are a range of high-quality pellet grills that can perform a range of tasks, including smoking, grilling, and slow cooking. These innovative grills were born out of one man's desire to improve an existing product, and the result has been a major success.
Quick Summary
When the company was first launched in 2006 by Jason Baker and began production of its products, all of the products were made in the US.
As time passed and the company grew, Green Mountain Pellets shifted the production of its grills and the majority of its accessories to China.
Where Are Green Mountain Pellet Grills Made?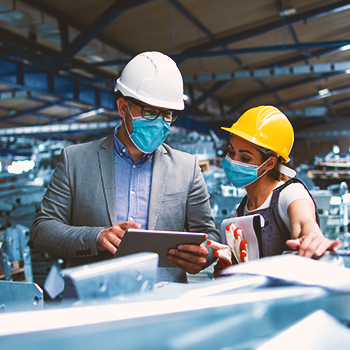 It's not certain why the company is relatively secretive as to its manufacturing location, but I imagine this is due in part to the company's desire to retain its image of being authentically American in every aspect.
Green Mountain Pellet Grills makes use of American icons in its marketing to further promote this image, such as naming one of its grills the "Daniel Boone," for example.
The company was started in 2006 by Jason Baker shortly after the patent for the original Traeger pellet grills ran its course.
Once Traeger moved its manufacturing to China, Green Mountain soon followed suit.
The result is that both of these ostensibly American companies have their products manufactured in China while retaining an authentic American brand image.
While the place of manufacture is not listed under the product descriptions for any of Green Mountain's products, inspecting the products individually and contacting the company's customer service line revealed that the majority of Green Mountain's products and accessories are indeed manufactured in China.
How Did Green Mountain Pellet Grills Come About?
The original pellet grill was produced by a company called Traeger, and they held the patent for a number of years.
As soon as this patent had run its course, several similar pellet grills came onto the market. It was around this time – in 2006 – that Jason Baker started his company, Green Mountain Pellet Grills.
Jason Baker understood the limitations of the pellet grills that were on the market at the time, and he had a specific vision for how he wanted to improve upon them.
He wanted to break into the market by addressing all of the issues he had with what was available at the time.
After a few years of hard work at perfecting his own ideal version of a pellet grill, his company began to grow significantly.
Today, Green Mountain produces a range of high-quality pellet grills as well as accessories and relevant cooking accompaniments such as sauces, dry rubs, and grills.
Despite the exceptional quality of their products, Green Mountains offerings all come in at an extremely affordable price point.
How Do Green Mountain Pellet Grills Work?
Green Mountain pellet grills make use of extremely innovative technology that makes for an enjoyable cooking experience no matter the food you are attempting to make.
The hardwood pellets, manufactured by Green Mountain itself and by a range of other manufacturers across the US, are loaded into a hopper on one side of the grilling device.
Within the device, a motor rotates an auger that in turn feeds the hardwood pellets into the firebox.
Within this firebox, the hardwood pellets are automatically ignited via a hot rod, and they are kept burning by a combustion fan below. Vents lining the firebox ensure that the pure smokey hardwood flavor is circulated throughout.
It's extremely important that food-grade pellets are used in a pellet grill so as to ensure utmost food safety throughout the cooking process within the grill.
The branded pellets sold by Green Mountain Grills are manufactured with 100% kiln-dried sawdust that is kept constantly clean and is never allowed to make contact with the floor.
There is no glue or other harmful additives used in the manufacture of these pellets as they are held together by the natural lignins within the timber itself.
Because of the larger diameter of Green Mountain's pellets, they tend to last far longer than pellets of a standard size.
Green Mountain's branded hardwood pellets are guaranteed safe to use with food, and the company prides itself in producing pellets that are able to go significantly further than those supplied by the competition.
These branded pellets ensure great flavor in the food made in their grills.
Green Mountain Pellet Grills Product Range
Green Mountain Pellet Grills are currently available in three main ranges, namely the Trek, Ledge, and Peak.
The Trek is Green Mountain's most affordable option in the range and is suitable for making a small grill that will serve a small family.
With an affordable price point of $399, Green Mountain's Trek is an excellent portable option with great versatility.
Standard features include a digital WiFi controller as well as a meat probe and a thermal sensor.
Next in the range is the Ledge grill range at a starting price of $899. This larger grill features 458 sq. in. of grilling space, making it less portable than the Trek but far more capable of grilling larger amounts of food.
At the top of the range is the Peak Prime Grill coming in at $1099 with 658 sq. in. of grilling space.
Related Articles:
Conclusion
While Green Mountain Pellet Grills are touted as being an authentically American product, the majority of the company's manufacturing occurs in China.
This is simply part of the company's business model. It may not be common knowledge and it is hard to determine the facts of this case without a thorough investigation into the company's business practices.
However, a closer look at the products themselves revealed the fact that the company moved its manufacturing across to China around the same time as another major industry competitor – Traeger.
Check out our review of the Traeger Tailgater Pellet Grill equipped with the company's latest technology that features a digitized arc control that displays the temperature on an outer LCD screen.
Despite the majority of their manufacturing occurring in China, Green Mountain makes use of American Icons in its marketing to showcase an authentically American product.
Was this article helpful?