During the years I've been on a carnivore diet, I've tried all kinds of grills: charcoal, pellet, kamado, and gas. You name it; I've tried it.
I've spent the last couple of years focusing on infrared grills. I wanted to check if they are really that good at achieving high temperatures, and most importantly, which ones are the best.
Here's my list of the best-infrared girls, including a buying guide so that you can choose the best-infrared grill for you.
#2nd Best Choice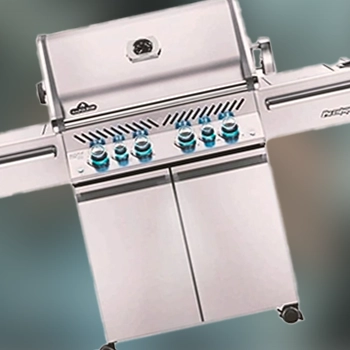 Napoleon
Check Current Price
Our Top 7 Infrared Grills
I've compiled a list of the best seven infrared grills. I'll provide a low down on each one, including their pros and cons.
Our Top Products
Buyer's Guide
When purchasing an infrared grill, you must consider some key points to get the best value for money. Here are a few things to keep in mind:
1. Infrared Grill Size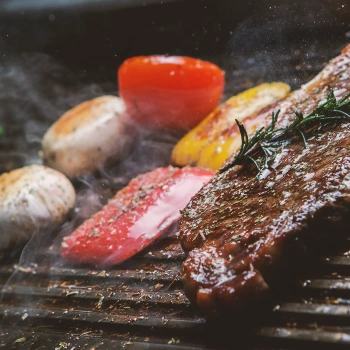 Like charcoal and pellet grills, infrared gas grills come in different shapes and sizes. You can choose from compact grills to large commercial-grade machines.
Infrared grills can have more usable space if they have hot and cold spots, but this won't mean much if you struggle with space.
Think about where you plan to use your grill. If you're short on space or want to carry it with you, go for portable infrared grills. If you don't plan to move the grill a lot and have plenty of space, go for a stationary one.
Always measure your space and plan accordingly before making a purchase, especially if it's grills you're shopping for.
2. Cooking Surface
This is closely connected to the grill size. A larger space means a larger grill.
Think about how many people you usually grill for. Do you entertain a lot or have large gatherings?
Also, don't automatically assume a grill with a large cooking surface can't be portable.
There are some grills with a decent cooking area that you can carry around, such as the Char-Broil Patio Bistro and Magma Newport 2.
3. BTU Level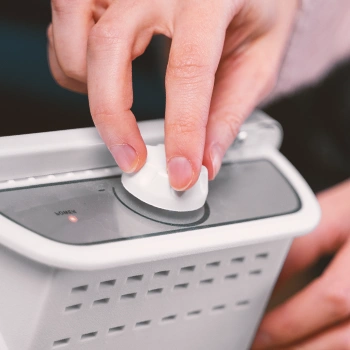 BTU stands for British Thermal Unit, a standard measure of heat output in the US [1]. The rule is that the higher the BTU, the hotter gas grills can get.
Most infrared grills don't need as many BTUs as gas or charcoal grills. Their infrared cooking system creates even heat distribution over the grill grates without any flare-ups, and the heat is quickly transferred to the food.
You can opt for quick searing or get an infrared grill with a temperature range to do low and slow cooking without worries about flare-ups and other issues.
When buying infrared grills, you should look for models that have at least 8,000 BTUs [2].
4. Maintenance
Like gas or charcoal grill models, even the best grills have to be maintained. But, generally, gas grills are easier to maintain than charcoal grills. That being said, you'll still have to do some work.
You have to maintain your grill for it to last long. Stainless steel and porcelain-coated grills are among the easier materials to clean. Plus, these won't rust, so you'll be able to use the grill for years to come.
5. Other Considerations

Apart from these, there are a couple more things to take into consideration when choosing the best grills:
Ignition system — Some grills have a quick-to-light ignition that turns on your grill in seconds. This means there's no need for matches or manual lighting of any kind.
Grill hood — You should look for a grill with a large hood so that you can fit a tall bird or a large cut of meat. Also, pay attention to the material of lid handles. If they get too hot, you can get injured.
Number of infrared burners — Best grills have more than one burner, so you have a large area for cooking.
Gas tank access — The gas tank should be stored so it doesn't access the grill mobility and allows easy power-up. Also, many infrared-type grills come with a gauge for checking gas levels so that you won't run out of gas in the middle of cooking.
Storage space — Some grills have a lot of storage space and shelves for storing tools and other items you need. These can make grill use easier.
Related Articles:
FAQs
What Are the Disadvantages of Infrared Grills?
The disadvantages of infrared grills are:
No option for low-temperature regulation
Usually aren't portable
High chance of burning and getting charred food due to high temperatures
Expensive
Is Infrared Cooking Dangerous to Your Health?
No, infrared cooking isn't dangerous to your health. The research says infrared radiation doesn't alter the food's molecular structure, so it's safe to consume [3].
What's the Best Infrared Grill for You?
My vote for the best-infrared grill goes to Char-Broil Signature Series Amplifire 3-Burner Gas Grill. This is an absolute beast of a grill that will satisfy all your infrared grilling needs.
It has 420 square inches of primary cooking space, which is more than enough when you want to cook for your family or entertain a large group of people.
Moreover, the infrared heat distributes evenly across the cooking plate, so you'll never have issues with undercooked food.
Finally, it's very durable because of the porcelain-coated lid and firebox. Check here, and order your grill today.
Char-Broil Signature Series Amplifire 3-Burner Gas Grill (Best Overall)
Our #1 Recommendation
Porcelain-coated lid and firebox
420-square-inch space for cooking
Rust-resistant grates are durable and easy to clean
Easy assembly
Get the BEST PRICE until the end of December
Was this article helpful?