Halal has always been important to the Muslim community but I've heard stories from my immigrant friends about how difficult it is to find any zabiha halal in most grocery stores.
Curious as we naturally are, our team at Carnivore Style decided to look for halal meat delivery services and came up with this review.
Editor's Choice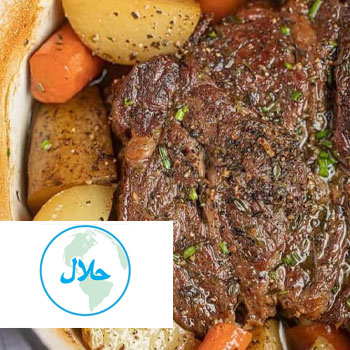 Halal World Depot
#2nd Best Choice
Boxed Halal
#3rd Best Choice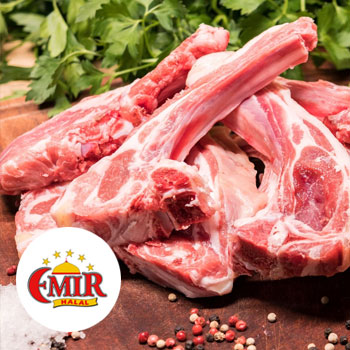 Emir Halal
Top 5 Halal Meat Delivery Services
1 - Halal World Depot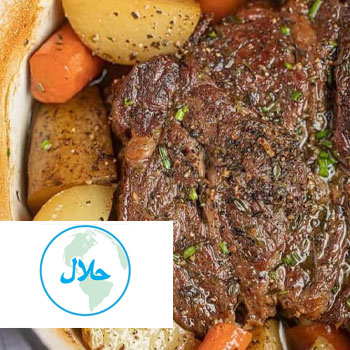 Halal World Depot claims to be America's premier Halal online marketplace. This Halal meat shop understands how daunting it is to look for Muslim vendors or Islamic products suppliers.
So, they came up with a vast network to bring halal foods easier to everyone's doorstep.
Halal World Depot is ideal if you are looking for a Halal meat delivery store that provides a wide range of Halal choices, from meat to frozen foods.
Pros
Provides quality halal meats
Best-tasting halal meats
Lots of halal choices
Fast delivery
Cons
Incorrect labels in packaging
2 - Boxed Halal
Boxed Halal takes pride in its hormone-free meats. They make sure that all of their produced meats are hand-slaughtered and all-natural.
The company works closely with its vendors to ensure they provide the best Zabiha Halal meat.
If you are looking for all-naturally-raised meat, this shop might be practical to order from.
Pros
Delivers everywhere in the US
All-natural meat
Clean meat packets
HFSAA certified
Cons
More fats than meat portion
3 - Emir Halal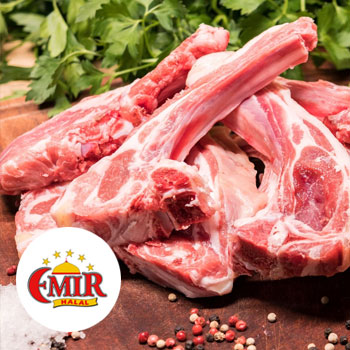 Emir Halal Foods is 100% Zabiha Halal certified. Their products are delivered from local farms to guarantee quality and freshness.
It has a wide variety of Halal meat, including their famous Zabiha Halal sausages.
What's cool with this meat shop is they provide suggestions on how and what to cook for every meat and cut you choose.
They also have free recipes that might help if you're indecisive on what to prepare for dinner.
Pros
Delicious halal sausages
Quality halal meat
Offers free shipping
Affordable price
Cons
Poor meat handling and delivery
4 - Halal Box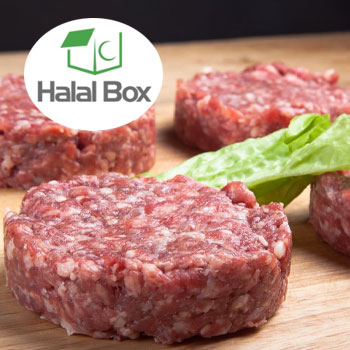 Halal Box founder Khizar Rais understands the hassle of driving an hour just to pick up legit Halal meat.
He founded Halal Box to make halal meat-buying easy and accessible to the Muslim community.
Halal Box promises premium USDA certified, hormone, and preservative-free Halal meats.
Their best feat- the halal box- is tailored and customized depending on your household size.
Pros
Customizable halal box
Offers free shipping
USDA certified Halal meat
Fast delivery
5 - Halal Pastures
Halal Pastures' main goal is to deliver wholesome quality Halal meat products from the farm to your table.
The company claims to provide the same quality food as you would find at home - healthy, pure, and meticulously prepared by people who genuinely care about the entire food-prep process.
If you are looking for GMO-free Halal meat, you might want to visit Halal Pastures' online shop.
Pros
Genetically modified organisms (GMO) - free
Grass-fed animals; all organic
Meat tastes fresh and delicious
Well-packaged; delivered on-time
What is Halal Meat?
Based on Islamic Shari'ah, Halal means permissible or lawful. According to the Halal Food Authority, there are certain Islamic rules that need to be followed before meat can be recognized as halal.
To make the meat "halal," the animal must be slaughtered following a ritual called Zibah or Zabihah.
How is Halal Meat Prepared?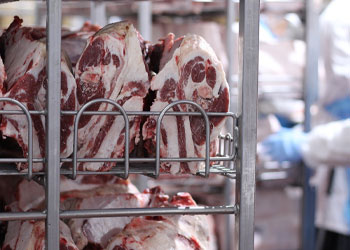 The main difference between halal meat and other meats is its preparation.
The name of Allah must be pronounced, and a Muslim must perform the entire preparation process. The animal should be healthy and alive at the time of slaughter.
A very sharp razor is used to cut the jugular vein, carotid artery, and windpipe to ensure a humane process. Afterward, all the flowing blood is drained from the carcass.
Read More: What's a Halal Meat Market?
Is Halal Meat Better Than Regular Meat?
Many people claim that Halal meat is healthier than regular meat.
Why? For meat to be Halal, it should adhere to Islamic law, which states that the animals should be free of preservatives, antibiotics, and chemicals. In short, the animal should be all-naturally raised and prepared.
These halal meat attributes may make it healthier than other meats, which are commercially prepared with boosters and hormones.
Now, this sounds like an extraordinary claim, but it is also scientifically backed-up. According to Robertson, 2020 [1], meat with hormones might be dangerous to consumers.
Though we do not ingest much, the increased production of insulin-like growth factor 1 (IGF-1) is found in meat.
"Halal meat tastes better, is more tender, is healthier, and stays fresh longer because the absence of blood makes it resistant to bacteria. Halal meat is considered healthier because after slaughter, blood is drained from the animal's arteries, ejecting most toxins."

- (Begum, 2020) [2]
Related Articles:
Benefits of Eating Halal
Since blood is drained from the animal when slaughtered, this means halal meat is less likely to be contaminated and spoiled. The meat is tender and healthier because the animals are all-naturally prepared. Based on our research, eating halal meat may also be good for the mind.
Apart from being chemical-free, which is good for the body, Halal meat also frees up your mind from worries about whether or not you're providing healthy and nutritious food to your family.
The Best Halal Meat Delivery: Our Top Pick
We've listed five halal meat shops and thoroughly reviewed customers' feedback for each. While all these halal stores deliver quality food, we think Halal World Depot offers the most benefits.
Halal World Depot got everything laid for every consumer, from the shop's legitimacy to providing quality halal meat to your kitchen.
They have a wide variety of choices and deliver fast. This Halal meat shop offers fresh and tasty meat but never over-priced.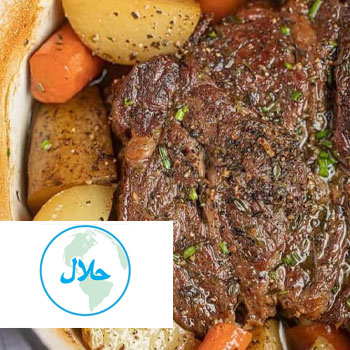 Halal World Depot
Our #1 Recommendation
Provides quality halal meats
Best-tasting halal meats
Lots of halal choices
Fast delivery
Was this article helpful?