Many organic meat distributors claim they sell pasture-fed meats when, in reality, there is little difference between them and store-bought. Greensbury Market is one of the latest companies to make this claim. So, we conducted a thorough Greensbury review to see if their claims hold up.
What is Greensbury Market?
Greensbury Market is a purveyor of grass-fed meat and wild-caught fish. The items they sell include pork, beef, chicken and chicken bone broth, lamb, grass-fed bison, and various wild-caught seafood meals. They stand behind their products, all being hormone and antibiotic-free and completely pasture-fed for a healthier way to consume meat.
The company has been around since 2008. Their headquarters are in New York, with much of their meat sourced from the Rastelli Food Group. According to their website, all of the meat gets inspected once in Nebraska and a second time in New Jersey before making it to market.
Pros
Easy family dinner choices
Easy to order meals from the website
Dry-aged and organic grass-fed serving
Orders shipped freezer ready in dry ice
Cons
Limited chicken wings options
Servings can be small
No free shipment
Minimum shop order of $50
What's In The Menu?

You can select from various items provided, ranging from the usual organic beef and pork to more exotic wild-caught seafood options. The one thing that all of their organic produce have in common is the way the animals are raised without antibiotics or other potentially harmful substances for humans. Some of the options on their menu include:
Organic Beef:
Grass-Fed Filet Mignon

Flank 

New York Strip

Grass-Fed Ground Beef

Organic Grass-Fed Beef Bones
Pork & Lamb
Pork Chops

Ground Lamb

Applewood Smoked Bacon

Lamb Chops
Poultry
Organic Free-Range Chicken Breasts

Chicken Bone Broth

Organic Ground Turkey
Fish
Scallops

Atlantic Salmon

Sockeye Salmon

Yellowfin Tuna
What's the Organic Meat Quality?
Many of the comments we read regarding the meats' quality note that the food is clean and high quality. To verify these claims, we ordered the beef as well as the tuna for salad.
Each purchase arrived on time and was fresh out of the box. Cooking everything was easy, and both the beef and the fish tasted great.
The beef was lean and cooked evenly without issue, and the tuna had a decent flavor that wasn't too fishy. Both lasted for multiple meals. Overall, we believe that their organic meat is high caliber and true to their word of being clean and natural.
What's The Price Range?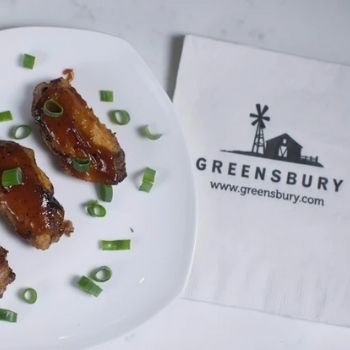 The company is one of the more reasonable meat delivery companies we've come across.
They offer clean grass-fed steaks, chicken wings, and other top organic meat for much less than the cost you'd pay at Whole Foods.
Compared to other online meat sites, such as Chicago Steaks, the company comes at a much lower cost.
They are more expensive than the USDA select cuts that you will find in your grocery store.
But, the reason for that is the caliber of meat is much higher than the meals you would get from your average grocery store.
Guarantee and Return Policy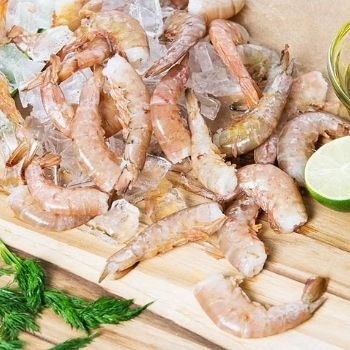 The company has a very long and detailed page on its guarantee. This statement makes a definite and resounding claim that they are committed to a 100% satisfaction guarantee.
However, this doesn't translate into much as the next part of their guarantee states they cannot accept returns on perishable products right now.
So, while we couldn't clarify the return policy we've reviewed, we assume they give credit or replacement for bad products.
Their guarantee and return policy pages provide a web address and a phone number to contact if you are unsatisfied with your purchase.
Are There Any Complaints?
Almost all of the complaints we came across while researching the company had to do with shipping and orders arriving late. This is one thing that we are careful about, as many times, even late orders may be outside of the company's control.
Product Feedback
After ordering and trying out the beef and yellowfin tuna steak for ourselves, we feel that the products still come in at a reasonable cost concerning the things they offer. The chicken and other meat box choices are clean and, as they say, pasture-raised. Overall, they provide good value at a decent cost.
Related Reviews:
Customer Evaluation
Almost every feedback that we came across about the company was positive or neutral. That said, the company does not have the same number of mentions as similar businesses we've tried. The only validating site they are currently on is Facebook.
I'm now on my second order of chicken. My first order was fantastic. I usually order my chicken through thrive, but I find that Greensbury chicken is better. It's tender and juicy, well packaged, ships frozen to my door, and is reasonably priced.

- Kristina Picciotti, Verified Facebook Share
Facebook
The company is followed by over 26,000 fan accounts that actively share their content. They have a rating of 4.2 out of five based on 31 people (1).
Greensbury vs. ButcherBox
While ButcherBox offers only meat subscription boxes, Greensbury gives customers a choice between a la carte shopping or a monthly subscription.
Another difference between these meat delivery services is price. Greensbury works out to be slightly more expensive than ButcherBox. For example, the chicken and beef box at Greensbury weighs around 7 lbs and costs $155, whereas the beef and chicken box at ButcherBox weighs 8 - 11 lbs and costs $146.
Greensbury is an organic meat delivery service that focuses most of its efforts on pasture-raised and organic meats. Like ButcherBox, all meats are antibiotic and hormone-free, fed a natural diet, and humanly raised.
While shipping for ButcherBox is entirely free, Greensbury charges shipping according to zones. Customers located in the 1-3 day ground shipping zones will be charged $9.95 for orders over $100 and $19.95 for orders under.
FAQs

Are Greensbury cows free-range?
Yes. Greensbury cows are free-range and pasture-fed. This goes for all of the animals that the company raises over time, including their poultry, lamb, and grass-fed bison, according to the Greensbury website. The founders also claim that all of the seafood they sell is wild-caught and that additives and hormones are never used.
How does Greensbury ship meat?
Greensbury ships meat by first flash freezing and cryovacing it into the shipping bags before sending it out. According to the founders, this helps keep the meat fresh for shipping and prevents potential food waste. The meat is then packaged into recycled materials and sent out for delivery via UPS.
How long will Greensbury meat last in the freezer?
Greensbury meat will sustainably last up to a year, depending on the type of meat. Most fresh meats, including lamb, beef, pork, and chicken, will last between four and 12 months, while ground meats will generally be okay between three and four months. For specific meats, it is best to consult the FDA guidelines (2).
Is Greensbury Market Worth Your Money?
After a thorough Greensbury taste test, we believe that they are a company with decent family dinner choices. But based on our experience, we prefer ButcherBox as a better alternative for subscription boxes.
ButcherBox has well-rated customer service and has a lot more reviews online, so you can have more confidence when buying. They also offer grass-fed beef, heritage-breed pork, and free-range organic poultry options that you can use in your salad and as main courses. If you're eager to use a reputable subscription service, read our review of ButcherBox to see the difference and give it a shot.
#1 Meat Delivery Service
ButcherBox
Click For Best Price

Pros
Grass-fed and grass-finished beef delivered directly to your door
Without antibiotics or added hormones
Customizable boxes available
Select from up to 21 different cuts
Get the BEST PRICE until the end of December
Was this article helpful?