​Paul Saladino MD is a qualified physician and leading authority in the health space. He wrote The Carnivore Code because he saw how Western medicine was continually failing everyday humans.
Dr. Saladino discovered that eating animal foods can lead to fewer autoimmune symptoms. This might be a helpful resource if you want to try the carnivore diet. In this review, we'll cover everything you need to know.
What Is The Carnivore Code?
The book provides the ultimate resource for those interested in science and starting the carnivore diet. Also, it offers guidance on how to eat meat only to achieve optimal health.
First, Paul starts with our origin as humans and how we started eating animal foods. Next, he goes on to investigate nutrition, disease, and plant toxins.
Finally, he finishes with a question-answer format with some of the most insightful meat debates he's had with super-smart intellects. If you're looking for a complete companion, then this could be a good choice for you.
Pros
368 pages of comprehensive info. About meat
Friendly, easy to digest tone
Science-backed evidence
Detailed question and answer section
Separates truth from myth
Tiered approach with flexible options
Helpful Diagrams throughout
Cons
Not for beginners
No index
Science Information is available free on his podcast
What Makes The Carnivore Code Interesting?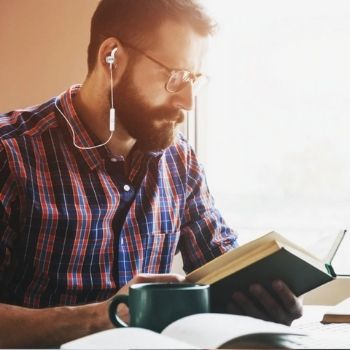 This book is written by somebody who wants to share helpful research rather than just create a trending sales piece.
The Dr. Saladino book is written with humor and passion and no agenda other than to share this knowledge with an increasingly sick population.
Can't wait to download his free podcast too!" Dr. Saladino is a well-known health authority.
He has a podcast, Fundamental Health,  where he regularly invites others who disagree with him to have a civil conversation and learn and compare data.
On his Twitter, his bio reads: Fascinated by connections between nutritional biochemistry and chronic illness. His humor, energy, and passion for alleviating disease show throughout every section.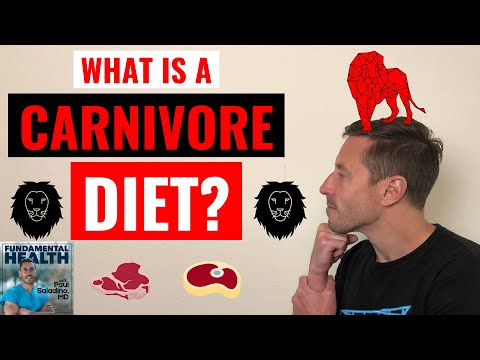 How Is The Book Structured?

Section 1: Take a Trip Down History Lane.
Paul takes you on an interesting journey, through an anthropological lens, of the history of eating a meat-based diet.
Section 2:  Everything You Need to Know About Plants and Their Toxins.
It looks at long gut biochemistry and explains things like isothiocyanates obliterating sulforaphane, turmeric, and oxalates. But if you're looking to address and heal your chronic disease and need a solution, it's well worth reading this book about red meat.
Section 3: Busting All the Diet Myths.
Don't believe everything your parents told you about the disease and the gut. It covers red meat and cholesterol myths and how fiber is not necessary for a healthy gut. This book might help you address many of the myths on the internet about avoiding all plant foods.
Section 4: The Super How-To-Eat-Meat Guide.
In this section, you'll find helpful tips, nutrition guides, meat recipes, advice, and mistakes to avoid. Even if you think you're super healthy and understand all there is to know, please put your ego aside for a second because there's information here that could change your life.
Praise & Reviews

My friend put me on the carnivore diet  - which was good, but The Code is the next level for discovering the secrets to optimal health with sample meal plans. This is the one meat food book I've found that's worth taking the time to read, even if you aren't looking to lose weight.
Each week I get a text from a mate that's like, "Dude, just done reading Dr. Saladino you sent me. AMAZING."
It's very well written. It's a MUST-have in the library for anyone looking for optimal health.
The response from Facebook groups I'm in has been extremely positive too.
So many incredible results.
Related Posts:
Real People Are Getting Real Results

My gym buddies are all seeing super results with Paul Saladino's MD recommendations. Some have even switched from plants to animal foods and the carnivore ​diet. I've been hearing rumors of this meat diet for some time, and I wanted to find out what it was all about.
If you've been wanting to try it, this might be a worthwhile investment in your health. Once you're done reading, you might have everything you need to get your health going back in the right direction.
Once you're done, you are free to discuss it with all your friends. They'll thank you for making them aware of plant toxins and how animal foods can be healing.
Dr. Saladino is a rare physician committed to showing the truth about food, nutrition, and plants. I like how he can discuss and address traditional diet paradigms without getting emotional.
He has used his scientific training to scour the medical literature to highlight and discuss the benefits and dispel the many myths and concerns surrounding the carnivore diet.
And he shows his thanks:
It makes me so happy that I get messages every week saying, 'carnivore diet is helping me so much!' It makes me so happy that the information I share is valuable.

- Dr Paul Saladino on Kevin Stock Radio Podcast

Is The Carnivore Code Worth Reading?
If you're focusing on getting more nutrition and red meat in your diet, then The Carnivore Code might be a great resource for you. Many people see great results from eating animal foods only and following the carnivore diet.
They felt better overall and claim that by choosing to eat an animal-based diet and avoid plant foods, they had fewer chronic disease and autoimmune symptoms.
If you have gut troubles, as I did, and you need to get well fast, this could be one handy resource for you.
We Recommend
The Carnivore Code by Paul Saladino
Pros
368 pages of comprehensive info about meat
Friendly, easy to digest tone
Science-backed evidence
Tiered approach with flexible options
​​Comprehensive question and answer section
Was this article helpful?