Cooks Venture has a reputation as a great place to purchase humanely-bred pedigree birds. The company prides its food system and supply chain on being good for climate change and better for your health. But, can you trust what the company says?
We performed a comprehensive Cooks Venture taste test to find out more about this company's healthy meal potential.
What is Cooks Venture Farm?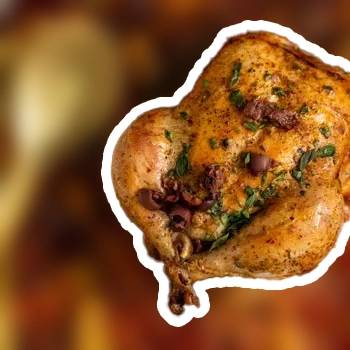 Cooks Venture Farmers is a meat distribution company headquartered in New York that deals with pasture-raised chickens.
These are a special breed of chicken whose line dates back to before the poultry industry started adopting factory farming practices.
The company raised $12 million to spread regenerative agriculture practices in 2019.
This money was used to expand its capabilities to handle over 700,000 chickens per week.
Their new 800-acre farm will be able to feed and raise the 700,000 chickens per week and get them ready for processing in line with Cooks Venture's strict animal welfare policy.
The company was founded by the former COO of food distributor Blue Apron.
Pros
Strict animal welfare policy
High-quality heirloom chickens
Advocates of regenerative agriculture
No antibiotics or hormones added
Cons
Only chicken producers and farmers
No deliveries to Alaska or Hawaii when purchasing chicken products like chicken breasts
No overnight shipping options
No egg cartons
Cooks Venture Food Menu
Cooks venture has a minimal menu: whole chicken. According to their website, there are plans in the future to begin selling similar slow heirloom livestock.
Some of their future options include grass-fed and grass-finished beef (a perfect option for anyone on a beef-only diet), heritage slow-growth pork, grass-fed and grass-finished lamb, and wild-caught seafood.
For right now, the company only deals with pasture-raised chicken. You can choose from four different boxes.
These whole chicken packages include:
Curated Chicken Sampler Box
Boneless Chicken Box
6 Whole Pasture Raised Chickens Box
4 Whole Pasture Raised Chickens Box
What's the Meat Quality?

Because of the rigorous commitment that Cooks Ventures places on its breeding program and feeding system, the products that come from its chicken farm are some of the best quality you can find in the chicken industry.
According to popular food news sites such as Civil Eats, they align with the strict quality standards set forth by Whole Foods Market (1). This includes no cage confinement in poultry coops creating better wiggle room, improved access to better chicken feed, no-grain diet, and total outdoor access.
We have reviewed well over a dozen meat delivery companies and found that the chicken breeds coming out of Cooks Venture are some of the best in terms of their bone density and immune system, which leads to a better quality of the animal.
Cooks Venture Price Range
Cooks Venture Market is a bit more expensive than other companies we've reviewed in the past, such as FreshDirect's review or ButcherBox's delivery review. Because they use birds that take longer to raise and promote good soil health and proper animal feed, the costs of raising each Cooks Venture chicken are greater.
That said, for the quality of chicken breasts and other parts, the higher price is generally evened out.
Cooks Venture Guarantee Program
One thing that we appreciate about Cooks Venture is their rather generous guarantee program. Out of all the companies we've reviewed, Cooks Venture is one of the only ones that openly states they will provide refunds in the event you are unsatisfied with your product.
How does the guarantee program from Cooks Venture work? The company promises to either refund or replace the chicken box you order. Other meat box providers we've reviewed will only replace your product instead of providing refunds.
Cooks Venture Complaints
The majority of complaints were from people whose orders arrived thawed out. We should note that because of the nature of the product, it is possible that some orders can arrive thawed and with a need to cook immediately.
This is especially true for orders going across the country, such as to the west coast.
Comparison to Other Meat Deliveries
Here's how Cooks Venture compares to other meat delivery services.
Cooks Venture vs. ButcherBox
Cooks Venture offers a more limited selection with two subscription box sizes, focusing on the quality and sustainability of their poultry products, with free shipping in the contiguous US. In comparison, ButcherBox provides a broader range of meat options, including beef, chicken, pork, and seafood, with five subscription boxes that allow for greater customization and variety, also with the benefit of free shipping.
Cooks Venture vs. Crowd Cow
While Cooks Venture maintains a simpler choice with two box sizes and free shipping, Crowd Cow expands the selection to include exotic meats like Japanese Wagyu, along with the standard offerings of beef, chicken, pork, and seafood. Crowd Cow offers four subscription boxes but starts its shipping cost at $19.99, positioning itself as a more premium option with a wider selection than Cooks Venture.
Cooks Venture vs. Snake River Farms
Cooks Venture's offerings are modest in comparison to Snake River Farms, which provides a vast array of over ten subscription boxes, including unique game cuts and premium beef. However, they do not offer poultry or seafood. Snake River Farms starts shipping at $9.99 and is known for its speciality in high-quality beef products, contrasting with Cooks Venture's smaller, more focused selection and commitment to free shipping.
Online Reviews

Everything we found about the company falls in line with the idea they are raising better poultry products.
The boneless chicken that we ordered was tasty and delivered on time. The only thing that we don't like about the company is they only have poultry products.
If they do expand to more than just whole chicken sales, it will be nice.
Customer reviews
Cooks Venture has mostly positive reviews from the people that use their products. The vast majority of Cooks Venture reviews that we read mentioned the taste and ease of cooking. They also speak about improved poultry farming practices.
BBB Rating
The company has an A+ rating on the Better Business Bureau website. One thing to note is that they are not accredited and currently have no customer complaints (2).
Facebook
Cooks Venture has over 1,300 followers on its Facebook page. The smart chicken distributor has an average rating of 4.1 out of 5 stars (3)
Related Articles:
FAQs
What is an heirloom chicken?
Heirloom chicken is a special type of heritage breed chicken. Heritage breed means that a specific animal is an older breed of livestock. The case of heritage chickens is similar to those breeds used before the advent of factory farming. They typically take longer to mature than factory chickens.
Is air-chilled chicken better?
Air-chilled chicken is better than water-chilled chicken as it doesn't absorb the extra moisture. Air-chilled chickens are cooled down after slaughter by running them through cold air chambers. This is in contrast to water-chilled chickens that are cooled by soaking large batches in iced water with chlorine.
Are Cooks Venture chickens given antibiotics?
Cooks Venture chickens are not given antibiotics or hormones according to their website. Instead, all Cooks Venture chicken products are grown naturally and fed a natural diet and non-GMO verified feed, and allowed to roam on 800 acres of open pasture. This helps the chickens to stay healthy before being sent to the processing facility.
"Arrived frozen solid on dry ice and well insulated. Roasted my first one today. Perfect size. Delicious! Clean, fresh, tender, juicy, and the skin crisped up beautifully!"

 

- Lara J. Fields, verified Facebook Reviewer (4)
Is Cooks Venture Worth It?
After a thorough Cooks Venture test, we are confident they are good to use if you're looking for high-quality birds given a clean chicken feed. That said, we prefer ButcherBox for our subscription box orders.
They offer a wider range of grass-finished beef, free-range organic poultry, heritage-breed pork, and wild-caught seafood, giving you more options.
Check them out if you're interested in receiving monthly orders of specialized meats.
#1 Meat Delivery Service
ButcherBox
Click For Best Price

Pros
Grass-fed and grass-finished beef delivered directly to your door
Without antibiotics or added hormones
Customizable boxes available
Select from up to 21 different cuts
Get the BEST PRICE until the end of December
Was this article helpful?