EveryPlate is a convenient way to get dinner on the table, without the hassle of shopping, cooking, and cleaning. This meal delivery service provides you with delicious meals that are quick and easy to whip up.
We decided to test EveryPlate Meals for a month for ourselves and see if they are a budget-friendly meal kit service. In this EveryPlate review, we will cover the available menus, costs, and much more.
What is EveryPlate and How Does it Work?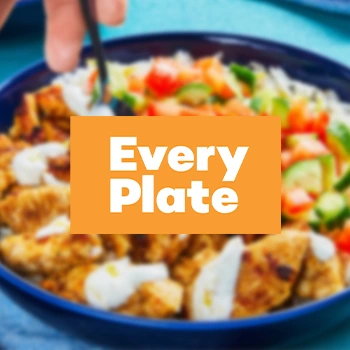 EveryPlate was founded in 2019 as an umbrella company of HelloFresh. It was designed to provide families with convenience as well as value, being one of the cheapest meal kit service companies to operate in the U.S.
EveryPlate states that its primary target audience is busy families who enjoy the comfort of a home-cooked meal.
This company provides customers with fresh ingredients and crowd-pleasing recipes that require minimal cooking.
Since they are a subscription meal delivery service, your meal kits will be picked for you every week unless you cancel your subscription.
You can also swap out any meal kits or order add-ons if you wish to customize your box.
EveryPlate Meals lets you skip weeks, as long as you give them notice a week prior.
This meal kit delivery service will ship to the vast majority of the continental U.S.
You can choose your delivery time anywhere between 8 a.m. - 8 p.m. on Tuesdays, Wednesdays, Thursdays, Fridays, and Saturdays.
Benefits and Highlights
We tested EveryPlate for a month to see if they delivered on quality and value. Here are the key benefits and highlights that stood out to us the most.
1. Flexible Menus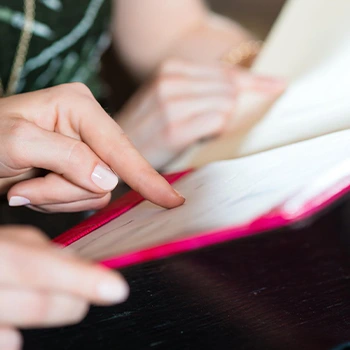 With EveryPlate, you will get to choose from 17 meals per week. According to EveryPlate, they offer a modest menu to help keep prices low.
These 'tighter scoped menus' allow more households to enjoy great dinners at an affordable price [1].
I didn't find this to be a problem. With other meal kits, I feel like there are sometimes too many options or customizations.
Therefore, I feel slightly overwhelmed with the choice at hand. With EveryPlate, I found meal selection to be straightforward.
Signing up for EveryPlate meals is quick and easy. You will be presented with four categories to choose from:
ClassicPlate

VeggiePlate

FamilyPlate

EasyPlate
You can then select the number of people dining (two or four) and how many meals you will need per week (three, four, or five).
EveryPlate offers meat and fish every week, as well as three or four vegetarian meals.
They also provide at least one premium meal per week, consisting of slightly fancier ingredients for an extra fee.
"Cooking at home with fresh ingredients means you know what's going into your food."
- Joe Wicks, Chef
EveryPlate's meal kits clearly label if a recipe is spicy, vegetarian, 30 minutes or less, or a customer favorite.
2. Easy-to-Follow Recipes
EveryPlate recipes include a card that details every part of the cooking process, the items you will need, the ingredients, and how to customize your meal if you wish to do so. The recipe cards are also printed with full-color pictures.
If you swap out any of your proteins (e.g., chicken breasts for ground beef), the recipe card will show you how to incorporate them into the recipe.
If you happen to lose your recipe cards, the EveryPlate website lists full instructions, as does their app. The app also allows you to track deliveries and view allergen information.
I like to keep my recipe cards in a folder since I can quickly go back and recreate my favorite meals with a simple trip to the grocery store.
3. Sustainable Packaging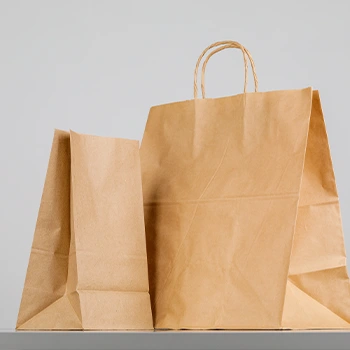 During my journey testing out meal kit services, I have noticed the amount of plastic they use within their packaging and whether or not it's recyclable.
That's why I was pleasantly surprised to find out that EveryPlate ensures their packaging is reusable and recyclable, despite providing affordable meals.
The box and its separators are curbside recyclable, and the box liners have to be cut open to separate the cotton interior from the plastic film, which both can be recycled. The ice packs also need to be separated.
All you have to do is cut off a corner of the cold packs, drain the gel contents into the trash, and then recycle [2].
That being said, I do believe EveryPlate could cut down on their plastic use, so I hope to see an improvement towards that in the future.
4. Tasty Meals Made Easy
My first EveryPlate box included three meals: pork and poblano tacos, gravy lover's meatballs, and dijon butter steak. I also tried out the roasted garlic mashed potatoes.
I found all the pre-measured ingredients to be fresh and of decent quality.
I got different meats throughout the month, such as ground pork, pork chops, and even some salmon.
I found the meat to be of good quality but not incredible, which is to be expected when you consider the price.
"Instead of going out to dinner, buy good food. Cooking at home shows such affection. In a bad economy, it's more important to make yourself feel good"
- Ina Garten, American Author
The various vegetables such as green beans, sweet potato, carrots, and broccoli all came fresh and ripe. According to EveryPlate, their suppliers vary depending on the region and weekly menu; but I couldn't find any specific information if their ingredients were organic or sustainable.
I found most meals to take around 30 - 40 minutes; however, some added prepping time is required. For example, when making roasted carrots, I had to peel and cut the carrots myself.
For me, this wasn't an issue, but it is common practice that with most meal kit service companies, the ingredients come pre-prepped.
I found almost all the meal kits to be beginner-friendly, especially since the instructions were quite detailed.
They require the cook to have some essential ingredients such as salt, butter, cooking oil, pepper, and flour.
All in all, the food tastes good, and I was happy with the different meals on offer.
They aren't suited for picky eaters or people with food allergies, so that's something to keep in mind.
5. 24/Hour Customer Service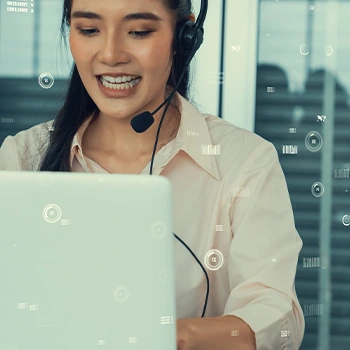 If you incur any problems with your EveryPlate delivery, you'll be pleased to know that customer support is available 24/7 through their chat feature.
If you contact them through their live chat feature, from experience, I can say they are very responsive and friendly.
I inquired about my delivery day, and they got back to me within minutes, answering all my questions in a very friendly manner.
If you want to speak to someone over the phone, you can call EveryPlate anywhere between 6 a.m. and 11 p.m. on a weekday, which is a pretty decent window.
What Can Be Improved With EveryPlate?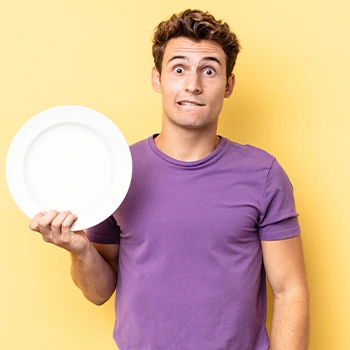 There isn't much to complain about when it comes to EveryPlate; you get what you'd expect - a tasty, affordable meal without the need for grocery shopping and meal planning.
However, some things could be improved.
Unfortunately, since EveryPlate sticks to a specific budget, they do not cater to special diets or offer many vegetarian options. They provide a weekly menu targeted towards 'regular diets' [3].
So, EveryPlate may not be the best choice for those not following a regular diet. You can manually check if a recipe has an allergen, such as shellfish or gluten,  but it can be a pain to sift through each recipe - even if there are only seventeen.
Another thing I noticed was that the meal cards were the same if you were cooking for two people or four.
Sometimes they would specify the different amounts; other times, they would not. While this didn't cause me too much hassle, I spent some extra time figuring out the correct measurements.
Pros and Cons
Pros
The process of choosing meals is straightforward - enough meals to have some variety but not too much to be overwhelming
Can easily cancel orders, change the delivery day, or skip consecutive weeks without any penalty
Low cost compared to other meal delivery services on the market
Recipes are very easy to make
Cons
No specialized diet options nor many vegan/vegetarian options
Measurements per serving can be a bit unclear
How Does It Compare to Other Meal Kit Services?

Meal kits come in every shape and form nowadays - for specific diets, families, and meal kits on a budget.
If you're not sure that EveryPlate is the right meal delivery service for you, here is how they compare to three other meal delivery companies.
#1 Blue Apron
While Blue Apron may not be as cost-effective as EveryPlate, they are on a lower scale compared to most meal kit companies.
They provide sustainable products such as seafood and are very transparent when it comes to the source of their ingredients.
With Blue Apron, you can choose from twelve different meals per week, which is noticeably less than EveryPlate. Due to this, you will be limited with choice, especially when it comes to special diets and vegetarian/vegan options.
They do, however, offer "heat and eat" meals, which are essentially microwave meals that could be beneficial for customers looking to get rid of the cooking process entirely.
#2 Freshly
Freshly is your go-to meal kit company if you're on a specialized diet. They offer a wide range of recipes and give customers many options when it comes to dairy-free, gluten-free, calorie-conscious, and many more. You can also order up to 12 meals per week, which is far more than most companies.
If you go for four meals per week, you will be paying around $12 per serving, which is more than double the price of EveryPlate. Freshly only offer single-serving dishes, which could pose a problem for large families.
#3 HomeChef
Just like EveryPlate, HomeChef meal delivery also allows you to customize the proteins included in your meal kits. They also cater to beginner cooks and experts, allowing customers to choose from 25+ menus a week.
HomeChef has special categories for calorie-conscious, carb-conscious, and vegetarians. This creates room for a wider audience and allows customers to enjoy meals despite their dietary needs.
A downside to HomeChef is that they don't sustainably source their produce. They are less expensive than the likes of Freshly but more expensive than EveryPlate.
Related Reviews:
How Much Does EveryPlate Cost?

The price of EveryPlate depends on how many people are dining and how many meals you will need per week.
The cost is $4.99 per serving unless you are 2 people eating and ordering 3 meals, then it will be $5.49 per serving.
EveryPlate charges $8.99 for shipping, depending on where you are located.
Here is a breakdown of how much EveryPlate will cost you per week depending on serving sizes and the number of meals:
| | | |
| --- | --- | --- |
| | 2 Servings | 4 Servings  |
| 3 Meals  | $32.94 per week | $59.88 per week |
| 4 Meals | $39.92 per week | $79.84 per week |
| 5 Meals  | $49.90 per week | $99.80 per week |
Keep in mind that, if you do decide to customize your meals, you will be charged accordingly. EveryPlate also offers one or two premium meals per week for an extra cost.
Other Users' Experience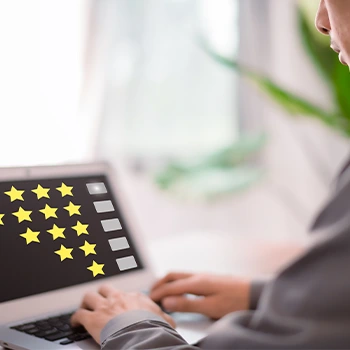 By far, the most compliments were given to EveryPlate for their value for money. Dean from Minnesota wanted to save time on meal planning, so he decided to try out the EveryPlate meal kit service.
He claims that although this company is cheap compared to an average meal delivery service, the produce is fresh, and the meals are delicious.
Clara from Tennessee commented that she enjoyed the minimal wastage and little clean-up and that an EveryPlate meal gives her new ideas and recipes to explore every week.
While looking for reviews on EveryPlate, I noticed that the customer service for EveryPlate is very thorough.
One review on ProductReview stated that one of their meals came without potatoes, and the reply from EveryPlate was very impressive, offering their apologies as well as compensation for the meal.
A complaint from a few customers, however, is the lack of variety within the menus.
As EveryPlate meal kit service offers only 17 choices per week, keeping a similar base of ingredients to fit the $4.99 per serving price, I can understand where these complaints are coming from. It would be helpful to spice up your week with a few of your menus so every evening doesn't feel too repetitive.
FAQs
Are Everyplate Meal Kits Healthy?
An EveryPlate meal kit isn't specifically designed for healthy living. Since they offer no nutrition-based plan, you will have to individually check recipes to see if they fit within your dietary needs.
Can You Skip a Week on Everyplate?
Yes, you can skip up to 4 weeks on EveryPlate. If you wish to skip your order, you have to do so five days before your intended delivery date. You can go to "My Menu" and select "Skip Week" to do so.
You will need to skip before 11:59 CT, five days before your delivery date. For example, if your delivery is set for Saturday, you will have to cancel on Monday at the latest.
How Do You Cancel an Everyplate Subscription?
To cancel your subscription, all you have to do is go to your settings and select "Deactivate your Plan." You will not be charged for canceling your subscription.
Are They Worth It?
If you're looking for a quick, easy, and affordable meal kit service for dinner, EveryPlate can be your go-to meal kit delivery service. The meals EveryPlate provides are tasty, and recipes are easy to follow. If you enjoy comfort foods, there is no reason you shouldn't try what they offer.
While the menu may seem a little limited at times, there is no denying they are one of the most affordable meal kits offering excellent value for money.
That being said, if you need meal kits that fit dietary needs and cater to vegetarian and vegan diets, you could check out Trifecta. This meal kit company offers a wide range of meals that cater to all different requirements, only using organic and sustainably sourced ingredients.
They offer coaching and dietary help to each customer, with the mission to make healthy and clean eating easy and fun again.
If Trifecta sounds like the right meal kit service for you, click here to check them out.
We Recommend This Instead
Trifecta
Click For Best Price

Pros
The process of choosing meals is straightforward - enough meals to have some variety but not too much to be overwhelming
Can easily cancel orders, change the delivery day, or skip consecutive weeks without any penalty
Low cost compared to other meal kit services on the market
Recipes are very easy to make
Get the BEST PRICE until the end of December
Cons
No specialized diet options nor many vegan/vegetarian options
Measurements per serving can be a bit unclear
Was this article helpful?