Freshly is a meal delivery service that provides a ready-to-go meal right to your door. There is no meal prepping; all you need to do is heat the meal.
We decided to try this service and find out if it lived up to the hype. This Freshly review is based on our experience with this meal delivery.
What is Freshly?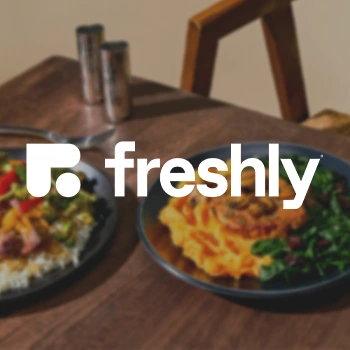 Established in 2017, Freshly is a meal delivery service that is carving its niche out of the meal prep industry. Its market is those who want single-serve meals that are pre-prepared and pre-cooked.
What makes Freshly so special? The company does all the preparation work for you.
Each meal is fresh, never frozen, and made from scratch with natural ingredients by professional chefs. You can heat your meal and have food on the table in just a few minutes.
Benefits and Highlights:
Freshly delivers chef-cooked and healthy meals to your door. I tried Freshly, and here are some of the highlights I found:
1. Plans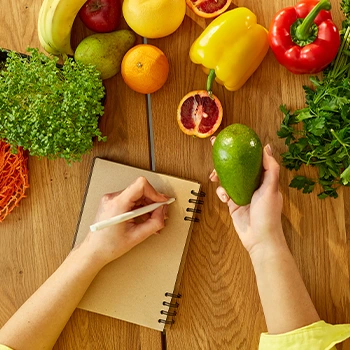 The Freshly meal plans are based solely on how many meals per week you want.
You can order four, six, eight, ten, or twelve meals a week.
You don't get an a la carte option, but you do have flexibility and variety within the plan.
Freshly offer choices that are plant-based, gluten-free, low-calorie, and dairy-free.
Further, the menu has more than 40 options ideal for a single diner to eat in one sitting.
You get choices that run the gamut from peppercorn steak with roasted potatoes to cauliflower shell beef pasta dishes to chicken tikka masala.
The variety pleasantly surprised me, and I found the Freshly meals delicious (particularly the chicken tikka masala and mashed potatoes).
With the low-end plan and amount of meal options available, you could have ten weeks of dinners without ever tasting the same item twice.
2. Price and Shipping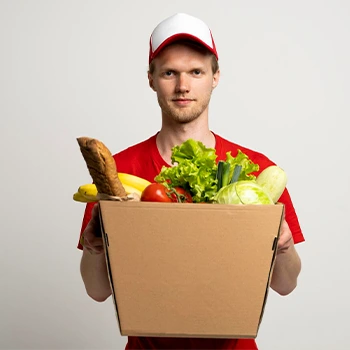 Freshly's pricing depends on the number of meals you choose to order from them in a week.
The more Freshly meals you purchase, the less each will cost.
For four meals a week, you will pay $11.79 per meal; you will pay $8.99 each for twelve.
Unlike some meal delivery services, Freshly ships everywhere within the continental United States.
Its shipping partners can deliver every day of the week, so there should never be a problem getting your lunch or dinner when you want it.
Shipping charges vary per meal ordered as well. On the four-meal plan, you will pay $6.99 in shipping over the week. The twelve-meal plan has an $11.99 shipping charge.
Overall, I found the pricing of the Freshly meal delivery service to be in line with most other players in the meal delivery industry.
In my experience, my orders all arrived on time and cold from their ice packs. The container was well packaged, and the contents were cold, just what I would expect from a quality company.
3. Preparation
Freshly boldly claims that their prepared meals will be ready to eat within three minutes of arrival. Of course, this only occurs if you are using a microwave to heat the dinner.
In case you do not use a microwave, Freshly also provides directions for skillet and oven heating, so you can prepare the meal how you want.
"Simple ingredients prepared in a simple way - that's the best way to take your everyday cooking to a higher level."
- Jose Andres, Chef
In my experience, preparation was straightforward. I used a microwave for most items and heated them entirely within three minutes or less.
However, I did try both the oven and skillet methods and found them to be equally simple. Overall, the preparation was uncomplicated, with most items ready in under 20 minutes with minimal effort.
4. Freshness and Taste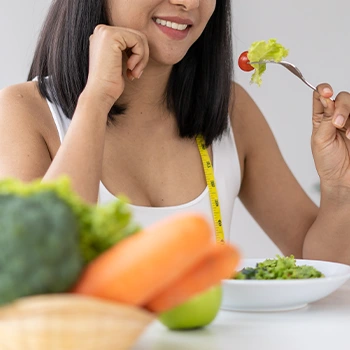 Freshly is proud of the fresh ingredients and high-quality meals it offers to its customers.
It states that their chefs go out and purchase only the freshest ingredients, and they freeze nothing.
The company also believes that it provides some of the best-tasting food in the meal delivery industry. By using natural ingredients, it gives its customers healthy food and great taste.
This is an excellent option for those wanting to watch their sugar or salt intake. I have family members on restricted diets who found the meals appealing while still being able to follow their specific needs.
I found the freshness to be noticeable with every meal I had. The vegetables were crisp and not wilted at all, which you occasionally see in some other meal delivery services.
In my experience, I thought their meals were very fresh and delicious. They definitely did not have the flavor of frozen or microwavable food.
The ingredients tasted natural, and the flavors were bold and rich without compromise.
5. Ingredients and Nutrition
Freshly claims to use less sugar and less processing than you usually eat. It is thoughtful about the ingredients it chooses in order to maximize the nutrients in every meal.
The company states that its meals average only 8 grams of sugar, which is far lower than the maximum recommended amount from the American Heart Association [1].
Freshly offers whole foods and very few artificial flavors and chemical preservatives. In fact, it has banned 85 ingredients from its meals [2].
This company increases the nutritional value of its meals by including veggies and using good-for-you options wherever it can.
By using healthy fats, nutrient-dense ingredients, lean proteins, and complex carbohydrates, Freshly brings quality meals to your table.
I like that the full nutritional details are available for every meal on the Freshly website. I always knew how many calories I was eating and how much fat, carbs, and protein were in my meal.
6. Variety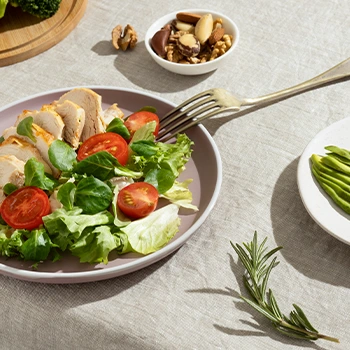 As mentioned, Freshly meals offer over 40 different options to choose from.
The menu choices change weekly, so you can get exactly what you want with more variety than some of the competition.
This company provides plant-based, low-carb, dairy-free, and gluten-free meal options for those with dietary restrictions.
I have zero complaints about the variety of dinners I received. Some were zesty, some were savory, and some were comfort food, but they were all delicious and very satisfying. The variety was intriguing and made me look forward to my next meal.
Shortfalls
Overall, I did not find many negatives with Freshly. Their product was affordable, tasty, and convenient. However, I do admit that I wish it had breakfast and snacks available for purchase.
It also has fewer options than some plans for those with dietary restrictions, such as Paleo, pescatarian, vegan, or keto.
Freshly is also a little less flexible than other providers as you have to choose one of their set delivery plans. There is no ability to pick a la carte if you only want one meal here or there.
Freshly is also a little less flexible than other providers as you have to choose one of their set delivery plans. There is no ability to pick a la carte if you only want one meal here or there.
Freshly Pros and Cons
Pros
Very fresh and quality ingredients
Affordable pricing
Great variety of meals to choose from
All nutritional information is listed on the website
Cons
Fewer options for those with dietary restrictions
Must choose a plan with a set delivery schedule
Our Rating
Price: 4.5/5
Food quality: 5/5
Menu options: 4.5/5
Shipping: 4.5/5
Comparison to Other Products

Freshly is considered one of the best-tasting meal delivery services available.
But, for those wondering how Freshly meals stack up against its competitors, I have some comparisons below.
1. Green Chef
Green Chef is a delivery company known for high-quality, certified-organic food. It offers keto, Paleo, vegetarian, vegan, and balanced options of delicious meals.
The ingredients are pre-measured and prepped to minimize the work you need to do in the kitchen. That being said, Green Chef is a meal kit rather than a delivered meal.
This means you can expect some preparation time, usually around 30 minutes. Compared to a 3-minute heating time for Freshly, you will not get dinner on the table as quickly when you use Green Chef.
2. Blue Apron
Blue Apron is a meal kit delivery company that uses responsibly sourced, quality ingredients to make tasty, home-cooked meals. It has an excellent variety of diet options, from meat and fish to Weight Watchers and Beyond Meat™.
Uniquely, Blue Apron offers wine to complement its meals. You can get reds or whites, and all bottles come with pairing tips and tasting notes.
Blue Apron sends all the ingredients for each meal you order, and it includes step-by-step instructions for cooking the entire dish. However, compared to Freshly, the meals take longer to prepare.
3. Sun Basket
Sun Basket meal service offers the choice of either meal kits or ready-to-heat meals delivered to your door. This level of flexibility is an excellent offering, as is their extensive array of menu choices.
With Sun Basket, you can follow a Paleo, vegetarian, gluten-free, Mediterranean, or pescatarian diet and get the right food for you. In fact, it has ten separate diet plans available - more than the competition.
Sun Basket has snacks, lunches, and breakfasts available in addition to dinners. However, because it has to package its ingredients individually, Sun Basket uses far more ice packs and packaging than Freshly.
Related Reviews:
Yumble Meal Delivery Review
Where to Buy & Cost
If you want to order your meals from Freshly, you need to visit their official website, check out the meal selection they offer, and place your order. The interface is straightforward and simple to use.
Prices vary based on the number of meals in your weekly plan. If you choose a twelve-meal plan, you will pay $8.99 per serving. On the other hand, ordering four meals per week will cost you $11.79 per portion.
Other Users' Experience

I am not alone in enjoying the Freshly experience. The online reviews from sites like Reddit are equally positive. Mark from Nebraska highlighted that he liked Freshly because of its affordability, quality, and ease of preparation. He was also pleasantly surprised by Freshly's portion size, and it made him feel full for hours.
Emily from Florida shared that she ordered a few meals from Freshly and was amazed by the freshness of ingredients and the deliciousness of the meals. She also agreed that the portions were very generous.
FAQs
How Many Portions Are the Meals?
The individually packaged meals feed one adult in a single serving. However, they do offer proteins and sides in multiple serving sizes.
Do They Accommodate Dietary Preferences?
Freshly has peanut-free, plant-based, and gluten-free options. The customer can also find individual dinners that meet their dietary needs.
How Long Do the Meals Last?
When you receive meals, they have been recently prepared. As such, they will last 3-5 days when refrigerated. Of course, you can also place them in a freezer for extended storage.
How Do I Heat up My Meals?
You can heat all meals in the microwave. Instructions come with the package, and your dinner will be ready within three minutes of microwaving.
Alternatively, you can heat dinners in an oven or on the stovetop.
Freshly will send meals delivered fresh to all 48 continental U.S. states. The delivery dates vary per your location and the carrier being used.
How Does a Subscription Work?
Each week, you pick which plan you want (how many meals a week you want) and which dinners you will receive. You also select your delivery date, and the company will ship the prepared food to you.
There is no problem with skipping the delivery for a few weeks - just let Freshly know before the weekly deadline.
Freshly Meal Service Review: Final Thoughts
Freshly is a meal delivery service that prides itself on offering meals that are made from fresh, whole foods providing high-quality nutrients and no preservatives.
This being said, you may want to check out Trifecta as it may be a better option for you than Freshly. Trifecta meal service provides organic and all-natural ingredients with no GMOs or preservatives, making sure your meal is healthy and nutritious.
Trifecta's dieticians and physicians back all of this, so you know that they balance the meals with all the nutrition your body needs to lose weight or maintain a healthy lifestyle.
If you want to see what Trifecta has for you, click here.
We Recommend This Product
Trifecta
Click For Best Price

Pros
All ingredients are organic and sustainably sourced
Can choose breakfast, lunch, dinner, and 3rd entree meals
Effective for weight loss and improving health
Shipping is free throughout the U.S.
Get the BEST PRICE until the end of December
Cons
Can not select your own meals
Only allows you to disclude two ingredients
Was this article helpful?