As a committed carnivore and an apartment dweller, I know the importance of having a grill that I can use on an apartment balcony. Hence, I've researched and tried out more than 30 grills to find the best grill for apartment balconies.
This article will cover the top options for those who live in an apartment and want to grill on the patio.
The Best Grills for Apartment Balcony
#3rd Best Choice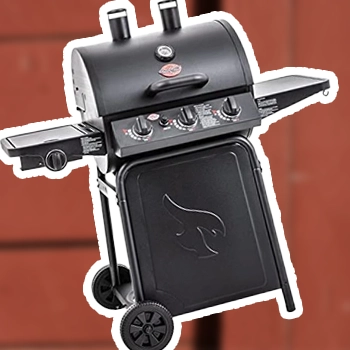 Char-Griller
Check Current Price
Our Top 8 Products
Buyer's Guide

When it comes to purchasing grills for apartment balconies, there are a few things you should look at.
1. Build Quality
When you purchase a grill, you want to be sure that you're getting something that will last. After all, no one wants to have to replace their grill every year or two. With that in mind, here are some things to look for when assessing the build quality of a grill.
First, check the materials. Are the components made from stainless steel or other durable materials? Is it cast iron and liable to rust?
Second, take a look at the construction. Are the seams even and tight? Are the welds strong and sturdy?
Third, examine the finish. Is it smooth and consistent, or does it have flaws?
By taking the time to evaluate the build quality of a balcony grill, you can be sure that you're getting something that will last for years to come.
2. Size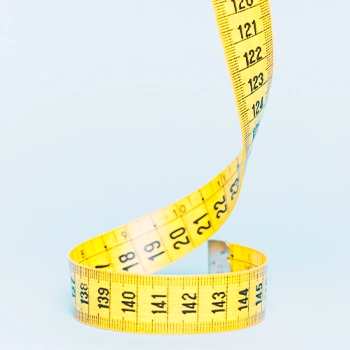 Another important consideration is the size of the grill. You want to make sure that the balcony grill you purchase will fit on your balcony.
Most balconies are not very large, so you'll want to look at compact grills or portable grills that won't take up too much room but still have ample cooking space.
Some BBQ grills are designed for larger outdoor spaces, and they may be too big for your balcony. The last thing you want is a grill that's too big for your balcony and ends up taking up most of the space.
Not only will this make it difficult to cook, but it will also make your balcony look cluttered and cramped.
To avoid this, make sure to measure your balcony before making a purchase. That way, you can be sure that the grill you choose will fit perfectly on your balcony and leave plenty of room for other activities.
3. Fuel Type
In choosing a fuel type, you have a few options. The most popular fuel types for grills are propane, charcoal, and electricity.
Each type has its own benefits and drawbacks. For example, charcoal grills provide a classic grilling flavor, but they can be messy to clean up.
Small gas grills are convenient and easy to use, but propane grills can be more expensive than other types of portable grills.
An electric grill may be a good choice if you're concerned about safety, but it may not provide the same intense heat as other types of grills.
You need to pick the one that best suits your grilling preferences and the local covenants about balcony grilling.
"Charcoal burners and other open-flame cooking devices shall not be operated on combustible balconies or within 10 feet of combustible construction."
- International Fire Code
4. Cooking Capacity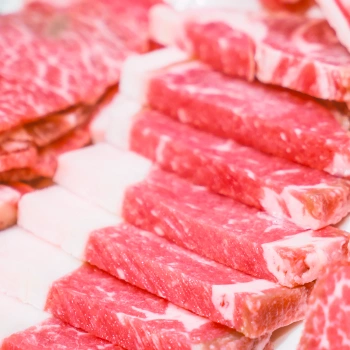 When you're grilling on your balcony, the last thing you want is to run out of space. That's why it's important to make sure you purchase a grill with enough cooking capacity to accommodate your needs.
For instance, if you're planning on grilling for large groups, you'll need a grill with enough square inches of cooking area.
On the other hand, if you're only cooking for yourself, a small tabletop model might be all you need.
For most people, even though you may not need as big of a grill as you would for a full-sized patio, you'll still want to make sure it has a large cooking space that lets you BBQ for your family and friends.
The best way to compare grilling areas is to measure the width and length of the cooking surface. This will give you a good idea of how many square inches of cooking space you'll have to work with.
5. Work Space
When you are looking for a grill to purchase for your balcony, you will want to consider the amount of workspace that the grill provides.
Some grills for apartment balconies have side shelves where you can prep your food or keep your cooking utensils. This can be a valuable feature, especially if you have a small balcony.
By having a designated place to prep your food and store your cooking materials, you can help to keep your balcony organized and tidy.
Additionally, it can be helpful to have a separate area for storing charcoal or propane tanks so that they are out of the way when you are not using them.
Ultimately, the amount of workspace that a grill provides can be a deciding factor in determining whether it is the right option for your needs.
6. Stand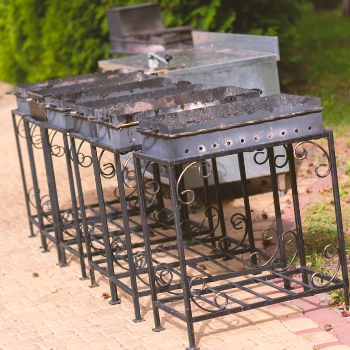 A grill stand is an important consideration when purchasing grills for apartment balconies. If you have a small balcony, you might want to consider a grill that can be placed on a tabletop or has a small stand/bracket. This will save valuable space on your balcony.
Additionally, a grill stand provides stability for your grill, ensuring that it does not tip over and cause damage or injury.
Some stands also have wheels, making it easy to move your grill around as needed. Ultimately, a grill stand is a useful piece of equipment for any grilling enthusiast with a limited amount of cooking space.
7. Accessories
Some grills come with added grill features such as a rotisserie kit, warming rack, or built-in thermometer.
Others may have additional shelves or side burners as part of the package. Consider what accessories would be most helpful to you and look for a grill that has them.
It's also important to think about how easy the grill will be to clean. Some grills have removable parts that can be washed in the dishwasher, while others require manual cleaning. Choose a grill that will be easy to keep clean, so you can enjoy your balcony without worry.
8. User Reviews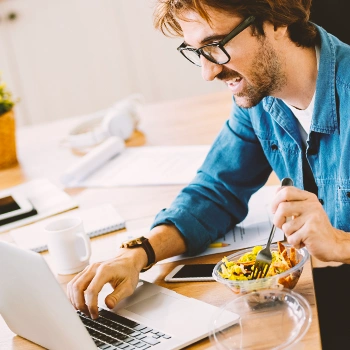 You will want to read user reviews before purchasing a grill.
First, user reviews can provide valuable information about a product's performance in real-world conditions.
Second, user reviews can alert you to potential problems with a product before you make a purchase. For instance, a user review might mention that a particular grill doesn't hold up well in windy conditions.
Finally, user reviews can help you compare products and find the best value for your money.
When reading user reviews, pay attention to both the positive and negative aspects of each grill. Consider what features are most important to you, and look for a grill that received high marks for those features.
Pay particular attention to reviewers who have a similar balcony size or setup as yours. Additionally, take note of any safety concerns that are raised in the reviews.
By reading user reviews, you can be confident that you're choosing a grill with enough cooking space that will meet your needs and provide years of enjoyment.
9. Price
If you're like most people, the price is probably one of the most important factors you'll consider when purchasing a grill for your balcony. After all, you want to get the best possible value for your money.
But there are other factors that you should keep in mind as they go into determining the price of a grill, including the size, material, and features.
The size of the grill will determine how much food you can cook at once, but larger gas grills cost more.
The material will affect how long the grill lasts. If you only plan on grilling occasionally, you might be able to get by with a less expensive model. On the other hand, if you're an avid griller, you'll want to invest in a higher-quality grill that will last for years.
Some gas grill brands also come with additional features, like side burners or rotisseries, which can drive up the price.
Remember that the cheapest option isn't always the best value. It's important to find a charcoal grill, gas grill, or electric grill that fits your needs and budget so that you can enjoy years of outdoor cooking.
Related Articles:
FAQs
What Is the Best Fuel Type for a Balcony Grill?
The best fuel type depends on your personal preference and what the local ordinances say. Electric grills are allowed in most places, but some locales do not let open flame grills operate within a certain distance of a building's structure [1]. The precludes natural gas grills, those with a propane tank, or charcoal.
Check with your condo association or building management about what type of small grill they permit on your apartment balcony.
How Do I Know if the Grill I Am Considering Is High Quality?
One way to know if the grill you are considering is high quality is by examining the materials they make it from. Stainless steel grills are typically higher quality than those made from other materials.
Another way to tell if a grill is well-made is by reading reviews. Look for reviews that mention the durability or longevity of the grill.
Can I Leave My Grill Out in the Rain?
No, it would be best if you did not leave your grill out in the rain. This could rust the grill or damage the electronics (if it is an electric grill). If you have to leave the grill outside, you should place it under a grill cover.
What Are Some Other Things I Should Look For in a Grill?
Some other things you should look for in a grill include the warranty, ease of assembly, and customer service. You may also want to see if the grill comes with any accessories, such as a cover or rotisserie kit.
What Do I Do for Grill Safety?
Grill safety can be assured by following the owner's manual, using the grill in a well-ventilated area, cleaning the grill after each use, and keeping the fire under control. You should also keep the grill stable, use long-handled utensils, only use your grill outside, and have a fire extinguisher in case of emergency [2].
Is It Hard to Set up a Grill?
Most small gas grills are very easy to set up and they all come with the necessary hardware and instructions.
If you purchase a portable charcoal grill or gas grill, you will need to buy fuel separately. As with a natural gas grill, you will also need to ventilate the area well when using these sorts of charcoal grills.
Electric grills do not need an additional fuel source, so they are very easy to set up. All you need to do is plug the electric grills in, and they are ready to use.
The Best Grill for Apartment Balcony
After looking at these seven grill options, the Weber Smokey Joe 14-Inch Portable Grill is my pick for the top grill. Its compact size and reasonable price make it a great value. Add to this my love of traditional charcoal cooking, and this grill wins hands down.
And I am not alone in this assessment. Here is what others have to say about this grill:
"I have used this grill for years. This is the perfect little grill for apartment dwellers or anyone with a small patio or balcony."
- Bashouka, Reddit
"Best grill I've ever owned. It's small, easy to store, and highly portable. I can use it at my apartment or take it on the road - and I get great BBQ wherever I am."

- M. Scott from Arizona
If you are interested in more information, click here.
Weber Smokey Joe 14-Inch Portable Grill (Best Overall and Cheapest Option)
Our #1 Recommendation
Durable porcelain-enameled bowl and lid won't peel or rust
Easily adjustable dampers let you control the grill temperature
Easy-to-clean steel cooking grate keeps heat during cooking
Less than a foot high and lightweight - it makes for simple storage
Get the BEST PRICE until the end of December
Was this article helpful?