Fresh and Easy is a quick and easy way to prepare home-cooked meals. They cut the need for grocery shopping, providing you with prepped ingredients and delicious recipes right to your door.
In our quest to find the best value for money, we decided to test Fresh and Easy for a week. This Fresh and Easy review will cover the available menus, dietary options, costs, and much more.
What is Fresh and Easy, and How Does it Work?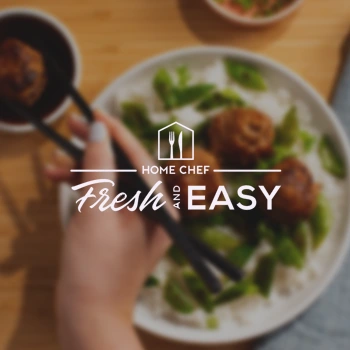 Fresh and Easy is a meal plan from the company Home Chef. They have been around since 2013, being one of the first meal delivery services to appear in the US.
They offer a weekly subscription, providing you with meals that require no washing, slicing, peeling, or dicing.
While other meal delivery services make cooking easier, Fresh and Easy takes it a step further. All meals can be placed inside an oven, microwave, slow cooker, or grill.
The meals come inside an oven-safe tray, keeping clean-up to the absolute minimum to make things even more convenient.
Fresh and Ready delivers to 98% of the country. Customers can easily change delivery dates, skip deliveries or cancel them completely without any extra charge.
Benefits and Highlights of Fresh and Easy
We tested Fresh and Easy for a month, and here are our stand-out benefits and highlights.
1. Easy to Sign Up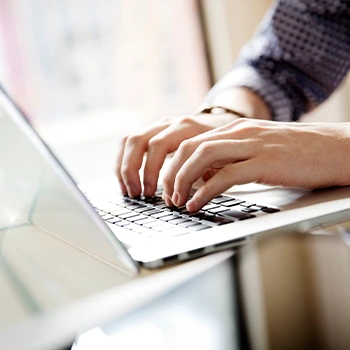 Signing up for Fresh and Easy is a pretty straightforward process. You can either use the Home Chef app when signing up or use their website.
The Home Chef website includes both meal kits and easy meals; therefore, you should ensure you click the "Fresh and Easy Plan."
One thing I like about Fresh and Easy is that you can choose from either the calorie-conscious or carb-conscious categories.
This is great if you have any dietary restrictions or you're trying to eat healthier. They also give you the option to choose any food you want to avoid, such as pork, peanuts, and mushrooms.
You will be taken to a page where you can select the number of people dining and how many meals you will need per week. You can choose two up to six people dining and two, three, four, five, or six meals per week.
"Cooking is like snow skiing: If you don't fall at least ten times, then you're not skiing hard enough."
- Guy Fieri, Chef
You can either have Home Chef choose the meal options for you, which saves time for meal planning, or you can browse the weekly menu with the "make it mine" option.
You can then confirm your address, and payment details and choose your easy meals for the week.
When it comes to selecting delivery dates, I was able to choose any day between Monday - Friday, but it does state on the Home Chef website that the options may vary according to your postal code [1].
After placing the order, my box arrived the next day, which was pretty fast.
2. An Array of Meals

Fresh and Easy is the definition of an ultimate convenience plan. While their meal kits cut prep time in half, the plan cuts it out completely.
Each meal kit comes with pre-portioned ingredients, so all you have to do is throw everything together and cook.
Fresh and Easy meals come in four different forms:
Oven-Ready meals: These meals consist of pre-prepped ingredients sent inside a disposable oven-safe tray. These meals require no extra ingredients other than the occasional salt and pepper.
Grill-Ready meals: You will be sent pre-portioned ingredients and a grill-safe bag. You just have to assemble the ingredients in the bag and place them on your grill.
Slow Cooker meals: These meals are designed to be set and left while you go to work, ready for you to eat a home-cooked dinner once you arrive. All ingredients are pre-portioned and pre-prepped, so all you have to do is place things inside your slow cooker.
No-prep entrée salads: Fresh and Easy will send you all the vegetables and pre-cooked proteins, and you only need to combine them.
When you choose meals, you will notice that each recipe will be labeled according to dietary preferences, such as:
Dairy-free
Wheat-free
Gluten-free
Soy-free
Low carb
Low calorie
This makes it easy to skim through the recipes and only choose the ones suited to your needs.
Another thing that I like about Fresh and Easy is that it allows you to swap out proteins, even on Oven- and Grill-Ready meals.
Usually, when you purchase ready meals, you're stuck with whatever you're given.
With Fresh and Easy, it was easy for me to swap out the chicken for pork chops and shrimp for chicken.
3. Sustainable Packaging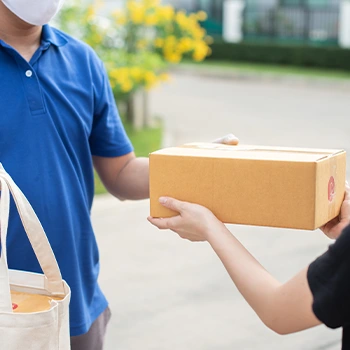 Home Chef strives to be as sustainable as it can be when it comes to packaging.
Fresh and Easy meals come packaged in a cardboard box full of ice packs and insulation to keep the contents fresh.
According to their website, the cardboard boxes are curbside recyclable, and the insulated liners can be recycled once separated from the film [2].
If you'd like to recycle your ice packs, you will have to drain them from their contents first. Of course, you can always reuse them if you'd like.
If you'd like to recycle your ice packs, you will have to drain them from their contents first. Of course, you can always reuse them if you'd like.
If your order comes with any plastic bags or containers, you may have to travel to find a recycling center that accepts them.
I did have a little trouble recycling said plastic bags. I had to travel about 6 miles to the center. It isn't a make-or-break issue for me. However, it is a tad inconvenient when this meal delivery service is all about convenience.
4. Quick and Easy Recipes
As I mentioned, Home Chef's Fresh and Easy was designed to make home-cooked meals as quick and straightforward as possible.
Throughout the month of trying their meals, I made sure to try all of the offered options.
With each Fresh and Easy meal kit you order, you will receive a full-color recipe card that shows you how to cook your meal, dietary preferences such as gluten-free, low carb, and low calorie, as well as nutritional information.
If you swapped out any of your proteins, they also include how to incorporate them into the recipe.
"Cooking is like painting or writing a song. Just as there are only so many notes or colors, there are only so many flavors - it's how you combine them that sets you apart."
- Wolfgang Puck, Chef
By far, my favorite was the slow cooker meals. Although they're not exactly quick, they are effortless. All I had to do was throw the pre-measured ingredients into a pot, set it, and leave it.
I also really enjoyed the Oven- and Grill-Ready meals. The bag made it incredibly effortless when it came to cooking.
I popped my fresh veggies into the bag along with the protein, and in less than an hour, I had healthy meals.
The entrée salad meals weren't anything revolutionary. However, they did make a great side addition to my Fresh and Easy meal kits, especially since they took less than five minutes to put together.
It does also promote healthy eating, which is always a plus.
These meals aren't designed for people who enjoy cooking since they essentially take the entire cooking process away. That being said, they are perfect for busy professionals who still want a healthy dinner at home. 
When it came to clean-up time, I was pleasantly surprised by how little I was left with. Since Fresh and Easy comes with disposable trays, all I had to do was wash the dishes I had served the meals on. Not needing to wash pots and pans was a huge game-changer.
5. Some Organic Ingredients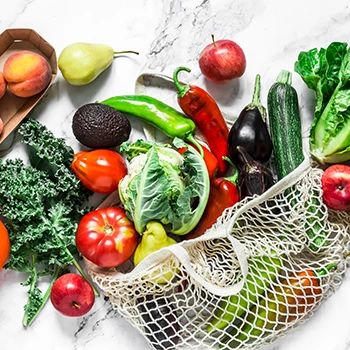 Since Fresh and Easy meals change every week, different products are always needed. Due to this, Home Chef has a hard time keeping all their produce organic.
That being said, they only offer the highest quality ingredients, paired with supplies that follow the industry's best practices.
Fresh and Easy meal kits come from a whole range of suppliers, and their ingredients are sometimes organic.
You may also have the option to swap out your proteins for organic ones, so keep an eye out for this when selecting your meal options.
I found all of my ingredients to be of great quality. Everything was packaged well, so this meal delivery was successful on that front.
What Can Be Improved with Fresh and Easy
There is little to complain about regarding Fresh and Easy and their meal kit delivery services, but certain things could be improved.
The vegetarian and vegan options are somewhat limited. While I understand that it can be hard to cater to all, I feel like Home Chef could add a few more meal kit options for people who don't eat meat.
While they offer low-cal and low-carb meals, they tend to be relatively high in sodium or saturated fat. This could become a problem for people who are trying to eat healthily each week.
Fresh and Easy Pros and Cons
Pros
Fresh and tasty meals that require no preparation
Some dietary needs are met thanks to low calorie and low carb meals
All meal plans come with disposable equipment such as oven-ready trays
The sign-up process is super easy and allows for flexibility with your meal plans
Cons
Could add a few more plant-based meals for their vegan and vegetarian customers
Meals can be high in sodium or saturated fat
How Does Fresh and Easy Compare to Other Meal Kit Companies?

If you're looking to explore the world of meal services a little more, here's how some popular meal kit companies compare to Home Chef.
#1 Blue Apron
Blue Apron is home to a wide range of cuisine, offering everything from burgers, pasta, Mexican, and healthy salads.
Just like Fresh and Easy, they also include a few ready meals within their options. However, it is far more limited and straightforward.
This meal kit company is slightly cheaper than most; however, they don't offer any sort of customization within their meals, and they don't have many vegetarian options.
#2 Freshly
We love Freshly because they provide a wide range of meals that cater to many dietary needs.
Customers have the choice of selecting dairy-free, gluten-free, under 500 cals, and more. They also have a higher limitation on meal kits, allowing customers to order 12 per week.
#3 Green Chef
If you're on a special diet or are looking for more plant-based meals, Green Chef may be the meal kit company you've been looking for.
They let customers choose from three categories, taking most of the meal prep out of their recipes.
They only offer 12 recipes per week, which doesn't give you much choice when it comes to selecting your meals.
Other Meal Deliveries We've Reviewed:
How Much Does Fresh and Easy Cost?
Overall, the pricing for Fresh and Easy depends a lot on which meals you choose. Some could be considered premium, therefore boosting the price slightly.
The entree salads, for example, cost less than the price for full meals, costing around $6.99 per person.
Here are the weekly base prices:
| | | | |
| --- | --- | --- | --- |
| | Two servings | Four servings | Six servings |
| Two meals | $35.96 | $71.92 | 107.88 |
| Three meals | $53.94 | $107.88 | $161.83 |
| Four meals | $71.92 | $143.84 | $215.76 |
| Five meals | $89.90 | $179.80 | $269.70 |
| Six meals | $107.88 | $215.76 | $323.64 |
You will also be required to pay a shipping fee each time you order from Fresh and Easy. The delivery fee is $8.99 for all orders.
However, if you order two meals per week for only two people, you will need to pay $13.99 for shipping [3].
Other Users' Experiences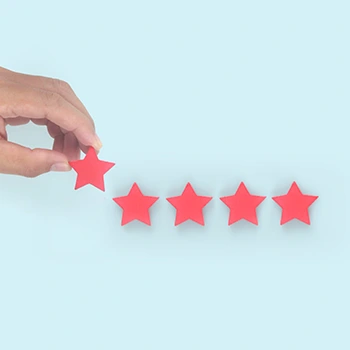 It seems that many people have good things to say about this meal plan company. Reviews on both Reddit and YouTube praise how much time Fresh and Easy takes out of cooking.
While most meal kit services require 30 - 50 minutes per meal, you can have food on the dining table in less than 20 minutes.
In his Fresh and Easy review, John from Texas noted that he received bad produce in one of his meals.
He contacted customer service and was compensated for the meal and given a coupon for future deliveries.
For me, the only downside was the lack of options for vegetarians and vegans.
FAQs
Can You Re-Order Fresh and Easy Meal Kits?
No, you can't order the same meal from previous weeks. Since Fresh and Easy change their menus weekly to provide new options, its ingredients also change.
What Is Fresh and Easy's Shopping List Option?
If you're looking to recreate any of the recipes, Fresh and Easy has the option to create a shopping list for all the ingredients used. This makes it easier to pick up ingredients next time you go to the grocery store [4].
Should You Buy Fresh And Easy?
Home Chef's meal plan 'Fresh and Easy' is an ideal solution for people who have no time to cook or prepare meals.
All pre-prepped produce can be assembled inside the provided pans, making home cooking and clean-up a breeze.
However, if you stick to a vegetarian or vegan diet, you may struggle to find what you need with Fresh and Easy.
If that's the case, you can check out Trifecta. Trifecta offers customers two separate vegan and vegetarian plans, giving the option of 28 meals per week over breakfast, lunch, dinner, and a 3rd entre.
Trifecta also sustainably sources all of its ingredients, giving customers organic food free from GMOs, preservatives, and artificial ingredients. They also offer free shipping, which is a huge plus.
If you're interested in trying Trifecta, click here to find out more.
We Recommend This Instead
Trifecta
Click For Best Price

Pros
All ingredients are organic and sustainably sourced
Can choose breakfast, lunch, dinner, and 3rd entree meals
Effective for weight loss and improving health
Shipping is free throughout the U.S.
Get the BEST PRICE until the end of September
Cons
Can not select your own meals
Only allows you to disclude two ingredients
Was this article helpful?