Factor is a prepared meal delivery service that uses fresh ingredients and state-of-the-art packaging to deliver meals straight to your door.
We have tried more than ten different delivery services this year, so have a great sense of what quality is out there.
We were very curious about Factor's food, so we decided to try it out for a couple of weeks. Let's take a closer look at our Factor review.
What is Factor?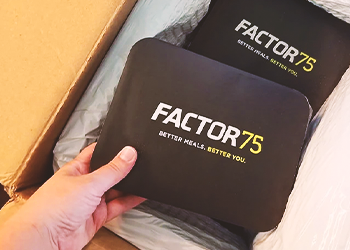 The Factor delivery company promises to help you eat healthier and meet your dietary preferences by providing portion-controlled, fully-prepared meals.
Created in 2013 and acquired by Hello Fresh in 2020, the company has a chef-created and dietician-designed menu prepared with high-quality ingredients [1].
Benefits and Highlights

Factor claims to let you work around your schedule and provide you with freshly prepared meals when you need them.
We tested Factor Meals out to see if it could deliver on its promises. After trying out the service, here is what we learned.
1. Meal Plans
When starting a Factor subscription, the company asks you to decide which menu preference you have. The options are:
Chef's Choice
Keto
Calorie Smart
Vegan & Veggie
Although you are always free to try fresh meals in any category, this lets Factor know if you prefer high-protein meals, gluten-free meals, low-carb, or low-calorie meals to be delivered.
Factor offers five meal plans, ranging from having four meals delivered per week to eighteen.
You then select the specific recipes you want to try or allow Factor to build your menus based on your previously chosen meal options.
The meal options of four, six, eight, twelve, or eighteen meals every week provide great flexibility.
We liked that we could choose the exact recipes we wanted to have off the weekly rotating menu rather than being locked into a set menu.
2. Price and Shipping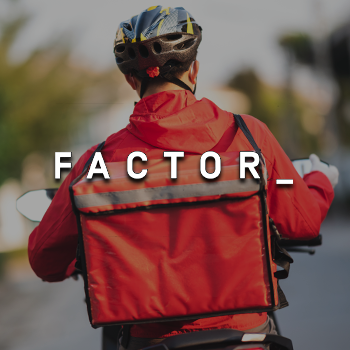 The cost of the company's plans is based on how many meals you purchase per week, regardless of whether it's high-protein or low-calorie.
You can get as little as four meals for $15.00 per meal or eighteen meals for $11.00 per meal.
Factor offers to ship anywhere in the continental U.S. but bases the day of the week for your delivery on your zip code.
The cut-off for order cancellation is the Wednesday before the week of delivery.
This lets Factor order only the ingredients it needs to make the following week's food and ensures you only get the freshest meals possible.
We were a bit surprised by Factor's shipping policy, which is pretty inflexible compared to other meal delivery services. We also did not think the prices were as low as other comparable services.
However, the Factor meals arrived chilled, fresh, and ready to prepare and serve, even for high-protein and low-protein meals. We also liked that the packaging materials were recyclable, reusable, or could be donated to worthy causes.
3. Preparation
Factor delivers prepared meals in an insulated box with heating directions on the packages for each meal.
This makes cooking Factor meals for dinner extremely simple. And if you accidentally throw the package away, you can go to their online menu and click on the meal to get instructions there.
The directions for the microwave are straightforward and take two or three minutes on average - manageable even for customers with busy schedules.
If you plan to prepare your meal in an oven, the instructions will vary a little more. However, most recipes will only take 5-7 minutes if cooked at 375 degrees Fahrenheit.
We had no difficulty in heating meals using either method. Of course, the re-heating times were generalized, and your oven or microwave may take more or less time.
But overall, Factor's instructions were clear and easy to follow.
4. Freshness and Taste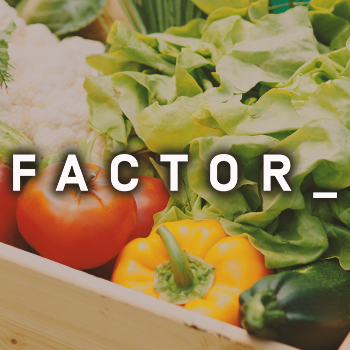 The Factor meal delivery services believe everyone deserves the opportunity to eat well. Thus, it gets its ingredients from its network of trusted partners.
Factor is also dedicated to ensuring its food with balanced and delicious flavor. The company uses culinary specialist-created meals that include flavorful spices and ingredients that deliver on taste and are suitable for you. Taste meals to see for yourself.
The meals we tried from Factor impressed us because they were indeed on par with anything we prepared ourselves.
The grilled chicken breast with green beans and roasted broccoli with mushroom cream sauce delivered freshness and flavor.
Although these were ready-to-eat meals, they tasted great (especially the green beans) with fresh produce and reasonable portion size.
5. Ingredients and Nutrition
Factor strives to provide customers with the best healthy meals and nutritious offerings. A registered dietician reviews every meal to ensure you are getting science-based nutritional quality.
Every recipe seems to contain a rainbow of fruits and vegetables while providing high-quality protein and whole foods.
The company posts its chicken welfare policy on its website, emphasizing zero tolerance for animal abuse.
This prepared meal service is particular about its ingredient lists. They use trusted suppliers to provide them with ingredients that have no GMOs, refined sugar, antibiotics, or hormones.
They have grass-fed meat and antibiotic-free poultry for their protein-rich meals. They also have a few dairy-free choices.
We like that all the nutritional information for every meal is available on the website.
That way, we know we are eating healthier meals that fit our dietary and caloric needs.
6. Variety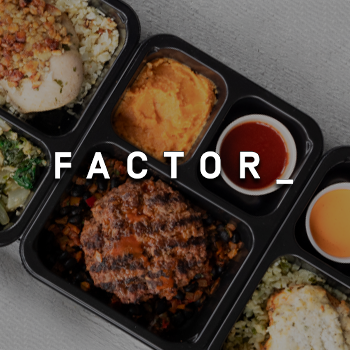 The Factor meal delivery service mixes up the food options every week; this keeps things interesting instead of constantly eating the same foods.
Before the week starts, Factor makes its menu for the next three weeks available on its website. You can plan for what type of meals you want in the future.
And with 23+ different choices each week, there are a lot of options available.
Since each menu item has a photo and extensive description, it's easy to know precisely what you will receive before it arrives at your door.
Factor even has some breakfast options and meal add-ons such as energy bites, protein packs, wellness shots, and cold-pressed juices.
Whether you are aiming to lose weight, eat low-carb or high-protein meals, or have diet restrictions, Factor makes healthy eating simple with many choices on the meal plan.
We like that Factor gives you advanced menus, and because of this feature, my family looked forward to meals weeks ahead of time.
This uncommon service sets Factor apart from most other delivery services.
Shortfalls
Although Factor has many benefits, it also has some drawbacks. Most notably, you have no control over the day of the week that your meals will arrive.
Their shipping partners deliver on different days depending on the zip code, which may or may not be convenient for the customer.
Another downside is that the Factor Meals price is slightly higher than similar services. Factor is still a good value but not the best choice for saving money.
Factor Pros and Cons
Pros
No additives or preservatives
Accommodates specific dietary needs
Great variety of foods to choose from
Fresh ingredients only
Cons
Not possible to choose the delivery day
A little pricier than some competition
Comparison to Other Delivery Services

Although Factor has many things going for it, you may wonder how it stacks up against many meal delivery services. Let's see how Factor fares when compared to some rivals.
1. Dinnerly
Dinnerly is a low-cost meal delivery service that provides weekly, low-cost meals without grocery shopping. Each meal comes with the ingredients and step-by-step instructions following picture guides.
However, you lose the convenience of having somebody else do the blending and cooking for you that Factor provides.
Dinnerly uses fewer ingredients per meal to make their meal kits fast and easy, allowing them to provide meal kits at a lower price than Factor's meals.
2. Blue Apron
Blue Apron provides individual ingredients with step-by-step instructions on how to cook their meals. They offer a wide selection of meals on their menu, so you will never get bored with their meals.
Factor provides a similar number of meal options, but they come to you fully prepared and simply require heating.
Whereas Blue Apron requires some cooking skills and combining raw ingredients, you can place Factor meals on your table in just a few minutes.
3. Home Chef
Home Chef is a meal delivery company known for customizing its kits. You can swap out proteins, get double portions, or upgrade your meal so that it fits your preferences - without a trip to the grocery store. This level of customization is not seen with Factor.
In addition to its kits, Home Chef offers pre-made meals just like Factor. However, Factor focuses on food plans overseen by nutritionists not seen with Home Chef.
Other Meal Deliveries We've Reviewed:
Yumble Meal Delivery Review
Where to Buy/Cost
People can buy Factor Meals on their website. You can choose one of the five weekly plans, each with a different per-meal cost.
Four meals every week: $15.00 per meal
Six meals per week: $12.83 per meal
Eight meals per week: $12.38 per meal
Twelve meals per week: $11.50 per meal
Eighteen meals per week: $11.00 per meal
Other Users' Experience

We enjoyed Factor's prepared meal service and are not the only ones. One friend told me that she had tried many meal services but "by far" prefers Factor over them all because of its excellent taste and variety - and her success using them for weight loss.
She also loves how she can customize her meals with so many options of fresh foods. She says they have the best meals, and she has no regrets about choosing them as her go-to meal kit service.
Online reviews from Reddit also reflect my friend's sentiment. Jensen from California stated that he was delighted by the freshness and taste of the food and the ease of preparation.
William from Nebraska highlighted that Factor's options don't feel like some mass-produced meal kit.
FAQs
How Soon Can You Get Your First Order?
After placing your first order, you will receive it on Monday, Tuesday, or Wednesday of the next week. The actual date depends on your zip code and the carrier. It applies whether you go for six meals or eighteen meals.
How Do You View the Menu Without Signing Up?
Simply go to Factor's home page and click "Menu" in the top corner. This will give you access to all menus for the week.
Can You Use Factor for Weight Loss?
Although Factor meal delivery services make no claims about weight loss on its website, it does offer low-calorie, low-carb, and ketogenic diet options in individual meals delivered fresh to your door.
Are Factor's Meals Fresh or Frozen?
All Factor meals are fresh, even the low-carb ones. They come in insulated packaging with ice packs that keep the food at cool temperatures during shipping.
Once you get the meals, you should put them in the refrigerator immediately, where they will last for seven days. You can also eat some and freeze the other meals if you cannot finish them within the week.
How Do You Contact Factor?
The Factor customer service team is available by live chat or by phone. They also have a social media presence on Facebook, Twitter, and Instagram [2].
How Many People Does One Meal Feed?
Each meal is designed to feed a single adult. That being said, you can split meals (such as breakfast) if you are looking for lighter fare.
Can You Cancel Your Subscription at Any Time?
Yes, you can cancel your subscription at any time. Skipping weeks or canceling outright is simple via the website. Just be certain to cancel by Wednesday, the week before your delivery. If you cancel after that time, you will receive a meal the following week.
Does Factor Offer Plans for People With Special Requirements?
No. Factor meals cannot accommodate all the health conditions and dietary restrictions. However, it is very transparent with its ingredients list, allowing people with specific diets to use the prepared meal service if possible.
There is the possibility of minimal cross-contamination in food processing, so those with severe food allergies should be careful.
Factor Service Review
Factor is a meal prep service that offers healthy food delivery options.
However, if you are looking for a healthy meal kit delivery, we suggest trying out Trifecta. Trifecta has numerous advantages over Factor because it also offers coaching and support from nutritionists and health professionals to ensure your success in weight loss and maintaining a healthy lifestyle.
In addition to its organic produce and proteins sourced directly from farms, Trifecta offers a la carte food and extra entrees, allowing you to change up your meals.
If Trifecta sounds like what you're looking for, click here.
We Recommend This Instead
Trifecta
Click For Best Price

Pros
All ingredients are organic and sustainably sourced
Can choose breakfast, lunch, dinner, and 3rd entree meals
Effective for weight loss and improving health
Shipping is free throughout the U.S.
Get the BEST PRICE until the end of December
Cons
Can not select your own meals
Only allows you to disclude two ingredients
Was this article helpful?