With thousands of providers on their website, Cratejoy may seem like the perfect place to set up a few subscription box orders. The question is whether their meat selection is good compared to some popular providers such as ButcherBox? We conducted a thorough Cratejoy review to find out.
What is Cratejoy?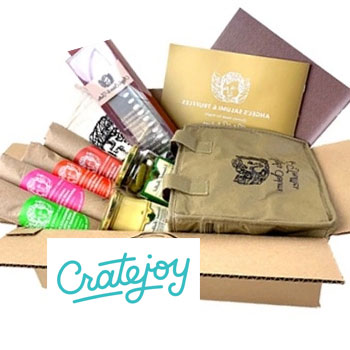 Cratejoy is an online marketplace for subscription box providers of all types to market their boxes.
They offer everything from meal subscription boxes to books, health and wellness boxes, and much more.
Cratejoy works with many food providers for items like bread, desserts, and meats.
In our quest to test and review every meat subscription provider, we thought we'd take a look at their meat selection.
This proved to be a bit of a disappointment, as Cratejoy offers an extremely limited selection of meats compared to other providers we recommend, such as ButcherBox's quality meat delivery services.
They do have a selection of beef jerky, alcohol-infused sausages, and some specialty meal kits, but not much else.
Pros
Wide variety of food providers
Ships monthly box products throughout the United States
Regular subscription boxes available
Regular discounts with some providers, especially on the first box
Cons
Lacking many meat choices
No fresh cuts of meat
Cratejoy Food Menu
The subscription box company offers a range of food types from bread to vegan meals to desserts and snacks. From our experience with the company, it seems that most of their menu is geared more towards snack type foods or specialty foods. Their meat menu includes:
LOL Jerky Box
Fulton Fish Drop Box
Cajun Crate Jerk Meat Box
Boozy Bundle Alcohol Infused Sausage
Bacon Freak Packages
Hungrily Mighty Meat Box
Larder Meat Co. Box
What's the Meat Quality?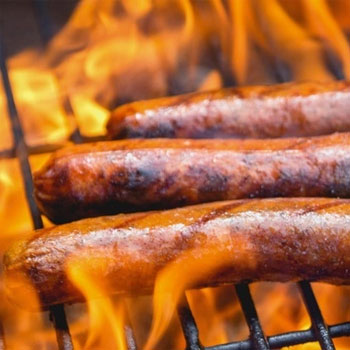 The quality depends greatly on which subscription box service you are ordering. It's important to remember that Cratejoy doesn't actually have their meats.
Instead, as we already mentioned in this Cratejoy review, they work with a variety of subscription box services that advertise on the marketplace.
These companies are wide-ranging in terms of grade and quality. Overall, we found that the companies' general level of quality on Cratejoy is medium to high.
Some examples of this include the Blue Apron subscription business, which has been around for many years and has a good reputation among enthusiasts of meal kits.
Related Reviews:
Cratejoy Price Range
Because Cratejoy subscription service has a wide range of companies listed on its marketplace, the Cratejoy cost can range from low to high. Some examples of cheaper items on the subscription box website are the various beef jerky boxes.
Medium-priced items on their site include some of their tuna can subscription boxes and their alcohol-infused sausages boxes, which can be purchased as one, three, six, or nine-month subscriptions.
The more expensive subscription box items they have include the Hungry Might Meat Box and the Larder Meat Co. Boxes, which are whole meats such as steaks, chicken, and pork.
Cratejoy Guarantee
According to the company, over a thousand different meal delivery providers are operating in the Cratejoy subscription box marketplace. Each of these merchants has a different refund and return policy.
Based on the Cratejoy terms of service, paying customers will need to contact the subscription service merchants directly to facilitate returns or exchanges of products due to the different policies each own subscription box business merchant may have.
On their own website, Cratejoy subscription boxes can provide customer service for their website so that if you are having trouble placing orders or other technical issues, you can contact Cratejoy directly.
Cratejoy Complaints
Many complaints from customers center around issues with the subscription business companies which sell on the Cratejoy marketplace, instead of with Cratejoy as a platform.
It's important to remember that because Cratejoy is a platform for sellers to list their products, many aspects of the buying experience are outside their control.
Online Cratejoy Reviews
We found ordering through Cratejoy was simple and straightforward, and this seems consistent when we read reviews about the company. Their website was easy to navigate, and they have a wide range of companies listed. The main issue we found was their lack of meats. We also noticed that their categories could sometimes be confusing.
BBB Rating
Cratejoy has an F rating on the Better Business Bureau. The reason stems from unanswered complaints. There are a total of 12 complaints, with 9 of them going unanswered (1).
Trust Pilot
The company has been listed as poor on the TrustPilot website, with an average of 2.7 stars out of a possible five. A total of six reviewers have ranked the being either bad, poor, or average (2).
Facebook
Cratejoy has a robust Facebook page, with over 196,000 likes and 197,679 followers. Most of the comments on their page are positive with occasional complaints regarding individual suppliers on the platform (3).
Our Verdict on Cratejoy Meat
After trying a few providers on the Cratejoy website, we think they are an okay company. However, after doing research for our Cratejoy review, we can't recommend them because of their small selection of subscription meat box providers.
Instead, we recommend ButcherBox. They offer consistent subscription box deliveries with four boxes to choose from. You can even swap out items with your personal preferences.
We like that they have free shipping and sell grass-fed meats without the use of hormones. Check out ButcherBox today to set up your monthly subscription to high-quality meats.
#1 Meat Delivery Service
ButcherBox
Click For Best Price

Pros
Grass-fed and grass-finished beef delivered directly to your door
Without antibiotics or added hormones
Customizable boxes available
Select from up to 21 different cuts
Get the BEST PRICE until the end of September
Was this article helpful?