I'm always up for trying new kinds of meat, delivery options, and box subscription services.
So, when I saw an ad for a company that travels all around the country selling steaks at really affordable prices, I had to give it a try. I went and bought a box of Good Ranchers steaks.
Today I'm bringing you my Good Ranchers review.
Here's what I thought about their products, the company's benefits, shortfalls, what other users think about them, and how it compares to the competition.
What is Good Ranchers?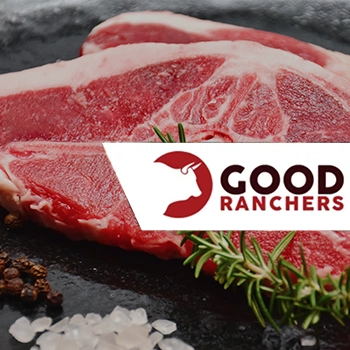 Good Ranchers business is a meat company that travels around the country and operates out of pop-up tents.
Founded in 2018, with the aim to cut out the middlemen and provide tasty, affordable, and high-quality meat to families all over the US.
There's no need to go to big-box grocery stores. Instead, you can visit their pop-up tent, which is what I did, order their meats online, or subscribe to their meat delivery service.
Good Ranchers partner with local independent ranches and farms across the US, so you can rest assured you're getting quality meats right from the US.
I also appreciate that their core value is a "do good" policy. Since 2018, they've donated over 300,000 meals to families in need.
Good Ranchers Benefits
Buying meats from Good Ranchers gives you a range of benefits:
Grass-Fed and Grain-Finished Cattle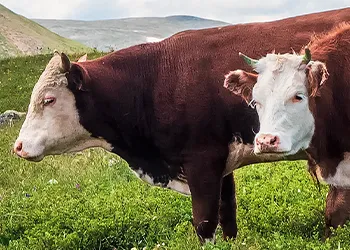 Grass-fed grain-finished beef means the beef they sell will have great flavor.
Their grass-fed beef is pasture-raised, and their diet finishes with a grain diet, which results in great steaks that are super tender.
USDA Choice
Good Ranchers meat products are inspected and graded by the USDA. Their products received the USDA Choice Beef grade. [1]
Easy to Get a Hold Of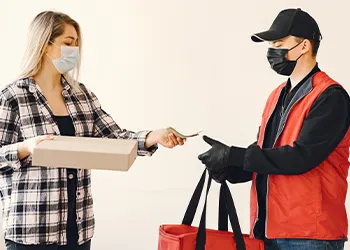 They are always traveling around the country. But, if you don't want to go out and track them down, you can purchase a box subscription service or order a box of steaks online.
I found Good Ranchers Meat Delivery easily — I spotted their truck in front of my local grocery store.
The back of the truck is a big fridge and freezer. You can go up to the fridge and choose which box you want.
Plenty of Variety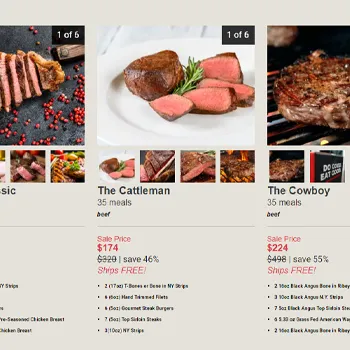 While their most affordable box is a steak deal, they offer other amazing deals as well. You can choose beef, sirloin steaks (which they claim are high-quality and not bottom sirloin steaks as other companies sell), or chicken breast.
I opted for two Good Ranchers boxes. My first choice was a box of 20 steaks, completely frozen solid. The box contained two smaller boxes with 10 steaks each.
The other Good Ranchers box contained an assortment of sirloin steak, beef patties, filets, steak tips, and five different kinds of chicken breast that have already been marinated.
At first glance, I thought steaks and chicken breast looked a little small, especially as everyone in my family is a big carnivore.
However, I was wrong as one steak is the size a person typically consumes per meal.
Considering the good amount of burgers, steaks, and chicken breast my family has eaten from these boxes, I'd say this was a successful experiment.
Good Taste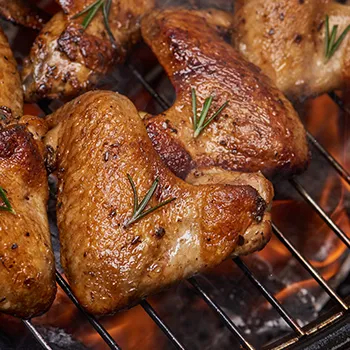 I don't have any complaints. The steaks tasted amazing when cooked on the grill, and my family was satisfied as well.
I'm not a fan of pre-marinated meat, but I found Good Ranchers did a good job with the chicken breast.
It was full of flavor but not overpowering.
I used beef to make burgers, which I found to have a mild and clean taste when cooked.
I was most curious about the steaks, and I wasn't disappointed. While the Good Ranchers beef was a little chewy, it wasn't too big of an issue, especially considering this was lean cut, and there wasn't any fat to balance out the beef.
Good Ranchers Shortfalls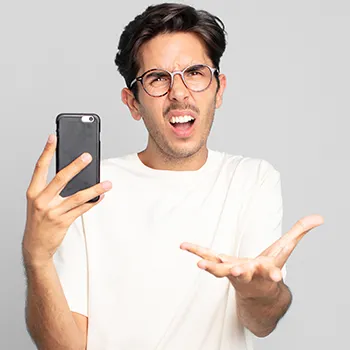 One area where the company falls short is its customer services and communication in cases of wrong or messed-up orders.
While faulty orders are an issue, the fact is it happens to everyone. The biggest issue here is that it's impossible to reach Good Ranchers according to some Good Ranchers meat reviews.
They don't include an e-mail on the boxes they sell, and no one is answering the phone number for customers who have an issue with a purchase.
However, almost all negative Good Ranchers meat reviews on the websites I checked had a reply from Good Ranchers' representatives. It shows they're aware of the issues and are hopefully working to correct this.
Comparison to Other Meat Delivery Businesses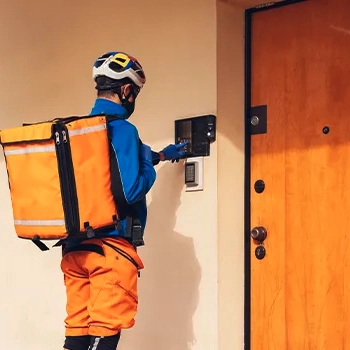 In today's world, there's no need to go to a grocery store. You can get everything you need with a click of a mouse. This also goes for beef and steak.
There are numerous online butchers and meat delivery services.
The main strength of Good Ranchers compared to others is that they offer meat packages that come from pasture-raised cattle.
One thing to note, however, is that Good Ranchers only sell frozen meat. This doesn't mean their steaks won't have delicious flavor when grilled, but it does make you wonder how long they have been frozen.
On the other hand, some subscription services offer fresh steaks that haven't been frozen.
Other Meat Delivery Service Companies We've Reviewed:
Where to Buy Good Ranchers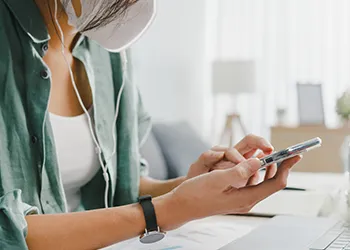 You can visit the Good Ranchers official website, where you can order online, or visit a pop-up tent.
You can order a subscription service or just order one Good Ranchers box if you're in the mood to fire up the grill.
I had no issue tracking Good Ranchers Meat Delivery down after I decided to try their products.
Other Users' Experience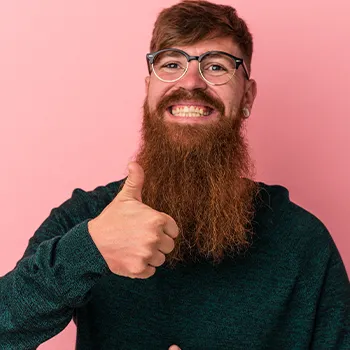 Here's what other users had to say about Good Ranchers:
James from Kentucky states he ordered a variety pack of meat, and he thought everything tasted amazing. He was pleasantly surprised as the meats exceeded his expectations.
Todd from Washington shared that his family always gets excited when the Good Ranchers' delivery shows up on their front step.
He thinks it is a great way to spend time with the whole family, cooking steak, filet, and chicken breast together and just having fun. He highlights that these moments bring the family closer together over a nice meal.
FAQs
No, Good Ranchers is not a scam; it is a legit business. They have some of the most affordable meals on the market that'll have great flavor when you cook them.
Is Good Ranchers USDA Approved?
Yes, Good Ranchers is USDA approved. It is also USDA graded, which means this is safe, high-quality American beef.
Good Ranchers: Final Thoughts
Good Ranchers is a business founded by a husband and wife who wanted to stand out and provide chicken breast and beef to American families that everyone can afford.
I'm glad I tried their services. I was satisfied with the tenderness of meats, and my family was delighted by their products.
I like that the meat comes straight from the US farms, and it was well packed in the boxes. You get tender steak and beef at an affordable price.
All in all, I'll try Good Ranchers again. I hope you found this review helpful.
Don't hesitate to give Good Ranchers a try as you won't regret it.
We Recommend
Good Ranchers
Click For Best Price

Pros
Grass-fed and grain-finished cattle
Inspected and graded by the USDA
Easy to get a hold of
Plenty of variety
Good taste
Get the BEST PRICE until the end of December
Cons
Customer services and communication in cases of wrong or messed-up orders
Was this article helpful?