If you are new to smoking meat, you may be wondering what type of smoker is best for you. Many different types and brands of smokers are on the market, and deciding which one to buy can be overwhelming.
I have been a dedicated smoker for over a decade and have used every smoker out there. That is why I can confidently tell you about the best smokers for beginners to use.
Read on to see what smokers can help you get a great taste even without much experience.
The Best Smokers for Beginners
Our Top Products
Buyer's Guide for the Best Smokers for Beginners
When searching for a beginner's smoker, there are a few things to keep in mind so that your initial smoking experiences are positive.
Here are some factors to consider:
1. Size
Your needs will be determined by the amount of food you plan on smoking at one time.
If you have a larger family or entertain often, the best smokers for beginners should have a lot of cooking space. However, a smaller unit may be fine if you only smoke meat for two or three people.
Offset smokers and pellet grills tend to be larger, while gas smokers and electric versions take up less space. A portable smoker is likely the smallest of all, regardless of whether they're electric or gas smokers.
"From cavemen to the day in which we live now, BBQ has brought people together. Techniques and knowledge, passed down from generation to generation may have been improved as technology has improved, but one thing never changes, the fire and the ability to bring folks together, heritage."
- National Barbecue & Grilling Association
Remember that with a smoker, your meat does not have to be located on a grill rack.
Smoking meat can hang from the smoker's roof, allowing you to put more food in the unit than you would simply on the grill top.
2. Price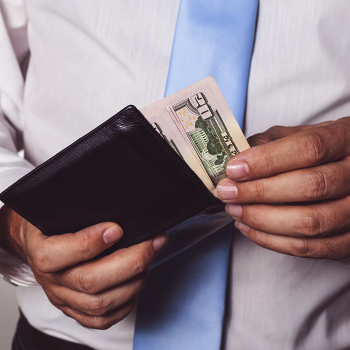 Obviously, you don't want to spend more than you have to on a smoker.
But keep in mind that you usually get what you pay for with smoking. A cheap smoker generally requires more tinkering and maintenance to produce consistent results.
So, if you can afford it, it's often worth investing in a higher-quality smoker with the technology to help you automatically maintain the proper temperature.
Read More: Best Electric Smoker Under $200
3. Material
Smokers for beginners can be made from various materials, including ceramic, steel, cast iron, and stainless. Each material has its own benefits and drawbacks.
For instance, a kamado grill or ceramic smokers are very efficient at heat retention but can be quite heavy and expensive.
Steel smokers are less costly but don't retain heat as well. And, of course, some materials are more prone to weather degradation than others.
4. Fuel Type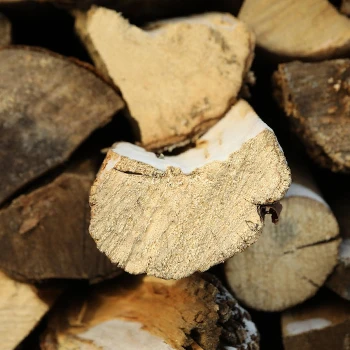 The type of fuel you use can also affect your smoking process. For a first smoker, we recommend charcoal and wood smokers.
Those traditional methods are relatively easy to use and produce good results.
However, if you're interested in trying a different fuel type, like wood pellets or electricity, smokers are available to accommodate those.
Electric smokers and pellet smokers have some advantages, like being easier to control the temperature, but they can also be more expensive.
5. Ease of Use
You'll want a beginner smoker that is easy to use and doesn't require a lot of fiddling to get the temperature just right.
Look for features like digital temperature controls and automatic shut-off to make your meat smoking experience as hassle-free as possible.
Newer technologies such as electric smokers, augur-driven pellet smokers, and gravity-fed vertical smokers can also be easier to use than traditional offset smokers.
Additionally, you can control smokers through wireless technology, like your smartphone, which can also be helpful.
6. Cleaning and Maintenance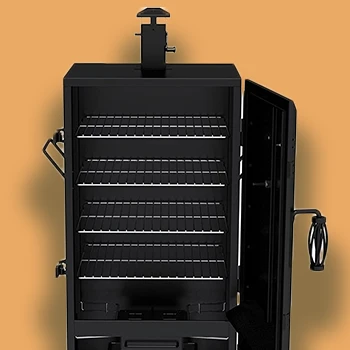 Cleaning and maintaining your smoker is vital to ensure that it lasts for years and continues to produce great results.
Some smokers are certainly easier to clean than others, so look for features like removable ash pans and easy-access grease traps.
Electric smokers may create less smoke than pellet smokers or charcoal smokers, making it easier to clean.
Also, be sure to read the manufacturer's instructions on how to care for your smoker correctly.
7. Accessories
While not essential, some smoker accessories can make your smoking experience more enjoyable. Smoker covers, for instance, help to keep your smoker clean and protected when not in use.
It's also nice to have a unit on wheels so you can move it around as needed. Just ensure you buy the appropriately sized rain cover so that you can still move the grill with the cover on.
The best smoker may have extra space for your cooking implements. So a first smoker with side shelves, under-shelf storage, or under-smoker storage is ideal.
And a removable warming rack is helpful if you want to be able to cook different types of food simultaneously.
8. Warranty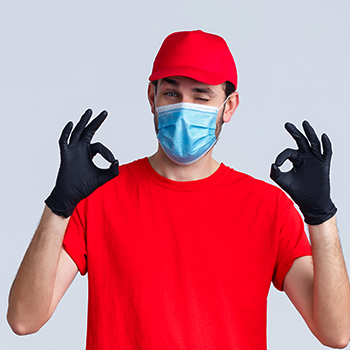 When purchasing any type of smoker, it's always a good idea to see what kind of warranty the manufacturer offers.
This will give you well-deserved peace of mind in case something goes wrong with your purchase.
This is particularly true for high-tech items like electric smokers or pellet smokers, that may be more prone to having something break.
Additionally, some manufacturers are known to be better than others when it comes to honoring their warranties, so be sure to do your research before buying your first smoker.
Who Should Buy a Beginner's Smoker?
People who love working with automated temperature control and fuel delivery which frees up time to focus on other things should buy a beginners' smoker.
And you may be shocked at how well one of these smokers performs without your constant maintenance.
Post You May Like: The Best Grill for Beginners
Who Shouldn't Buy a Beginner's Smoker?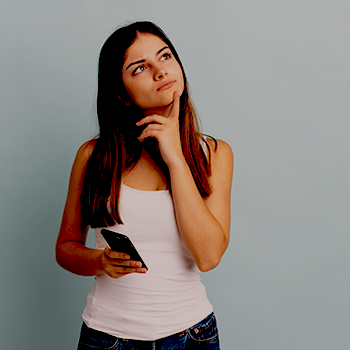 People who like to tinker with their smoker and enjoy the challenge of getting the perfect amount of smoke flavor into the meat should not buy a beginner's smoker.
These smokers are designed to be as easy to use as possible, so they might have more bells and whistles than more advanced smokers have.
Also, if you are someone who likes to smoke large quantities of meat at one time, a beginner's smoker might not have the capacity you need.
So, if you're looking for a smoker that you can really customize and experiment with, you may prefer to examine some of the more advanced options.
Related Articles:
FAQs
What Kind of Smoker Should a Beginner Get?
A beginner should get an electric or a charcoal smoker because they are the easiest to use.
Is It Worth Having a Smoker?
Yes, it is worth having a smoker if you are looking for a way to add flavor to your food. Smoking food gives it a unique taste you can't get from other cooking methods, even when using pellet grills.
The Best Smoker for Beginners - Our Pick
All the best smokers reviewed have features that make them great for beginners looking to become a dedicated smoker.
However, the one that stands out the most is the Weber Smokey Mountain Cooker Smoker 22". This smoker has more than 4,300 five-star reviews on Amazon.
So, If you're looking for the best smoker for beginners, check out the Weber Smokey Mountain smoker.
Weber Smokey Mountain Cooker Smoker 22" (Best Overall & Largest Capacity)
Our #1 Recommendation
Lots of cooking space - enough for two large briskets at once
Temperature monitor to help you get the perfect cook
Removable fuel door for easy access when adding charcoal or wood
Dampers make it simple to control the heat
Get the BEST PRICE until the end of December
References
https://cleaning.lovetoknow.com/Cleaning_Porcelain_Grill_Grates
Was this article helpful?