I've been on a carnivore diet for more than a decade. One of the biggest challenges I encountered during this time was finding good quality meat.
That's why I turned to meat delivery services.
I've been trying different meat delivery services for years and recently discovered Farm Foods Market. I tried several of their box packages over the past months.
Today, I'll share my experience with this Farm Foods Market review, including what I think about their meat and shipping processes.
What is Farm Foods?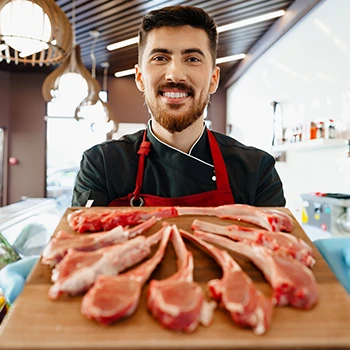 Farm Foods Market is an online meat delivery service from Palo Alto, California. You can only order meat from their website. They don't have a brick-and-mortar store.
The founders say they wanted to have a meat service whose customers will always know where the meat comes from so they can feel safe in what they are eating.
Farm Foods Market is a lean operation — they don't invest in marketing but focus on other sources of information.
They also use standard shipping materials and focus on minimalist packaging instead of more expensive boxes with printed recipes.
Farm Foods currently offers several box plans. You can make a one-time offer or subscribe and have a box delivered to you every month.
More on that shortly.
How Does it Work?
Ordering from Farm Foods Market is pretty simple. You go to their website, browse the online store and find the meat you like, or go for one of the box plans.
If you opt to choose each individual cut of meat, you'll see its description and shipping conditions.
You'll also see several related products, which I found useful for finding the specific cut I want.
Once you've chosen the box or cuts you want, it's time to checkout. You'll see their shipping days, and you can roughly know when to expect your order.
Once you've paid for your order, you have to wait for it to be delivered. The shipping is done via FedEx and UPS, and the meat is sent frozen with dry ice.
Farm Foods Market Benefits
Here's what impressed me about Farm Foods.
1. Box Plans

Box plans is a new service that Farm Foods Market offers.
You can choose between seven box options:
Mixed box — Includes a selection of beef, organic chicken, and humanely-raised heritage pork. The box contains around 12 lbs of produce and is best for small households and individuals.
Beef and chicken box — Includes a selection of beef and pasture-fed organic chicken. The box has around 13 lbs of produce and is good for smaller households and individuals.
Fish box — Includes a selection of wild-caught fish, such as sockeye salmon, halibut, and Pacific cod. The box weighs around 7 lbs, so it's best for individuals and small families.
Large mixed box — Includes a selection of beef, free-range, organic chicken, humanely raised pork, and wild-caught fish. The box weighs 26 lbs and is best for medium-sized families.
All-beef box — As the name says, this box includes a selection of beef. You get cuts such as grass-fed ground beef, New York Steak, Rib Eye Steak, Sirloin, and more. The box weight is around 11 lbs and is best for small households.
Beef and pork box — Contains a selection of grass-fed beef and humanely-raised pork, such as pork chops, pork tenderloin, New York Steak, Sirloin, and more. The box weighs around 13 lbs, so it's best for medium households.
Large all-beef box — Includes a selection of beef, such as ground beef, New York Steak, Beef Osso Bucco, Sirloin, and more. The box weighs about 22 lbs, so it's best for medium or large households.
Overall, the box selection is good, and I could always find a box that suits my meat needs.
2. Value Packs
Another thing I liked about Farm Foods Market is its value packs. These are essentially larger quantities of ground beef, pork, chicken, or salmon.
For example, you can buy a pack of 20 oz of bacon or an eight of a whole pastured heritage pig.
I opted for the eight of a pig value pack and received a package of 25 oz, which included pork bacon, ground pork, sausage, pork chops, and pork loin roast.
"We want buying food to be personal again, bring back the authentic original concept of nourishing flavorful meats."
- Farm Foods Market Official Website
The value packs are great if you need a large quantity of a specific cut or a whole chicken. These packs are often discounted, and not many other delivery services offer them.
In case you don't want a huge amount of meat, you can opt for a grass-fed beef sampler or pork sampler value pack.
3. Meat Sourcing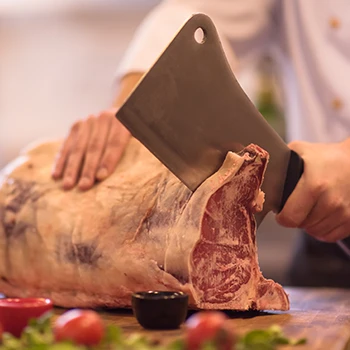 Farm Foods Market is very transparent when it comes to its food sourcing. They only sell known origin meats.
They have a complete list of all the farms from which they source their meat. You can click on each farm and find out more about the farm, its location, and sourcing practices.
Here's how this meat delivery company sources each of its meats:
Beef — Cows are raised and finished on grass without any grains, antibiotics, or hormones. The cattle are allowed to roam free and are raised by multi-generational small family farms.
Pork — Heritage pork comes from heritage breeds, mostly Berkshire. The pork is fed and finished on grass, without grains, antibiotics, or hormones. The animals are allowed to roam free and aren't raised in cages. The animals are raised by small family farmers.
Seafood — Wild-caught by small-scale family fishermen. Most seafood comes from Alaskan shores.
Chicken — Chicken is raised outside all their lives, so they forage on grass, bugs, and seeds. The poultry isn't given any antibiotics, vaccines, drugs, or grains.
Farm Foods Market lists all the farms they work with but don't list any fisheries or fisherman. I'd like to see exactly who catches their seafood and where it comes from.
Pros
Grass-feed and sustainably raised animals
Transparent sourcing practices
Large variety of subscription boxes
Work with family farms
Cons
Doesn't use high-quality shipping materials
No game meats
Custom Rating Criteria:
Price: 4
Quality: 5
Menu: 4.5
Shipping: 4
Farm Foods Market Shortfalls
There were some things I didn't like about this meat delivery company.
1. Shipping Materials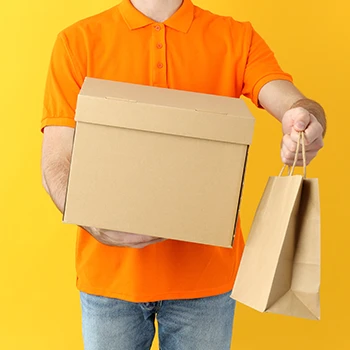 The company themselves say they are focused on minimalist packaging because they want to invest in quality meat.
However, I wish they had paid more attention to the packaging.
My orders arrived in basic cardboard boxes with a lot of plastic in the packaging, so I couldn't recycle them.
Also, they don't include from which farm the meat I ordered comes. This is a nice touch that some other delivery services include.
Finally, there aren't any recipes or suggestions on how to cook the meat. Once again, other companies include this as well.
2. Basic Meat Selection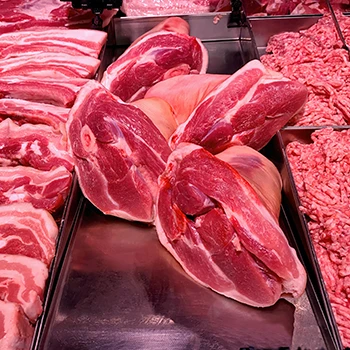 Another thing I wasn't too thrilled with is the somewhat basic meat selection. This is an online butcher shop offering a decent selection of beef and pork, but the poultry and seafood offering is lacking.
They only have chicken, without any duck or turkey cuts. The seafood selection is wild Alaskan salmon, cod, and halibut.
There's no tuna, scallops, or other popular seafood, which any seafood lover will find lacking.
Also, Farm Foods Market doesn't have any organ meat or game meats.
Where to Buy Farm Foods Market Meat?
You can buy Farm Foods Market meat on their official website. The individual cuts and value packs are all priced differently [1].
It would take me a whole page to list all their prices, but here's how they price the box plans:
Mixed Box — $140, or $5.70 per meal
Beef and chicken box — $120, or $4.40 per meal
Fish box — $143, or $9.60 per meal
Large mixed box — $265, or $4,90 per meal
All beef box — $164, or $7 per meal
Beef and pork box — $147, or $5,30 per meal
All beef box — $309, or $6,60 per meal
Shipping and Delivery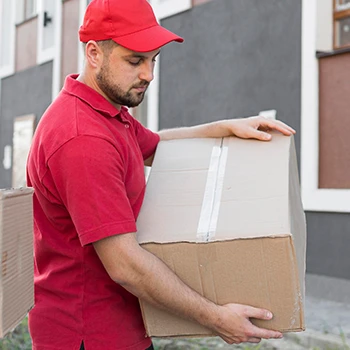 Farm Foods ships out orders placed on or before Sunday on Monday, Wednesday, Thursday, and Friday.
You can choose shipping frequency for the boxes — 2, 4, 6, or 8 weeks.
All orders are shipped via FedEx or UPS with dry ice. They include enough, so the meat stays frozen for 12 hours after delivery.
On one occasion, my meat was delivered thawed, but the company responded promptly and sent a refund.
Once your order is shipped, you'll get an email with a tracking number so you can track your order and see when it'll arrive.
Farm Foods ships to all US states apart from Alaska and Hawaii. Shipping is free on all orders, but the minimum order is $125.
Farm Foods Market Review from Other Users
The reviews from other users were mixed.
"I received my order yesterday consisting of beef, fish, and chicken breasts. When I received the order, only the beef was still frozen. The fish consisted only of fishtail, and the chicken breasts were mostly defrosted. The dry ice was totally melted, and the food was sitting in a hot truck all day. I'm completely unsatisfied with Farm Foods."
- Lenny Freeman, TrustPilot
"Every order is filled and delivered promptly. Every meat from pork, beef, and poultry is mouthwateringly delicious, like the meats my family put on our tables on farms/ranches in Kentucky and Ohio. The sales at FarmFoods are a great opportunity to get the best steaks, roasts, and fish for your special dinners and holidays."
-  Mara Butler, Trust Pilot
Comparison to Other Meat Delivery Companies

Here's how FarmFoods meat compares to some of my favorite meat delivery services.
Shipping
Farm Foods offers free shipping, but your order must be at least $125. ButcherBox offers free shipping on all its orders. Crowd Cow has free shipping, but the order minimum is $145.
Snake River Farms has three shipping options, depending on how fast your want your meat delivered:
$9.99 3-day shipping
$24.99 2-day shipping
$49.99 overnight shipping
Subscription Boxes
Farm Foods Market has seven subscription boxes, which differ in size and meat cuts.
ButcherBox has five subscription boxes. Snake River Farms offers more than ten boxes, and Crowd Cow has only three boxes.
Meat Options
Farm Foods offers beef, pork, chicken, and some seafood. ButcherBox offers beef, pork, chicken, turkey, and seafood.
Crowd Cow offers beef (including Japanese and American Wagyu), chicken, pork, and seafood. Snake River Farms sells a huge variety of American Wagyu cuts and Kurobuta pork.
FAQs
Who is Farm Foods owned by?
Farm Foods is owned by Open Store. They were acquired by them in 2023.
Is Farm Foods a German company?
No, Farm Foods isn't a German company. Farm Foods is a US company.
Does Farm Foods sell steak?
Yes, Farm Foods sells steak. They sell Sirloin, New York steak, Ribeye, and others.
Should You Order from Farm Foods Market?
Farm Foods' meat is all sustainably sourced, and they have a decent selection of beef and heritage pork. But, my vote for the best meat delivery service goes to ButcherBox.
ButcherBox has a selection of five subscription boxes, including a custom box where you can handpick each cut of meat you receive.
ButcherBox offers free shipping on all orders without a minimum order limit. Moreover, you get free ground beef with all orders.
Most importantly, ButcherBox sells quality meats that are sustainably raised without additives or hormones. Check them out, and get your quality meat today.
We Recommend This Instead
ButcherBox
Click For Best Price

Pros
Organic grass-fed beef
Humanely-raised heritage breed pork
Free-range organic chicken
Flexible proportion and delivery frequency
Good pricing when buying in bulk
Get the BEST PRICE until the end of September
Was this article helpful?