Although I love the taste of meat cooked over charcoal, natural gas grills make it simple to have a delicious BBQ experience with far less effort.
It's been five years since I've been using gas grills as an easy and consistent way to cook food quickly without the hassle of charcoal and lighter fluid.
To truly up your grill game, I've rounded up some of the best natural gas grills out there so you can create restaurant-quality meals in the comfort of your backyard.
The Best Natural Gas Grills
#3rd Best Choice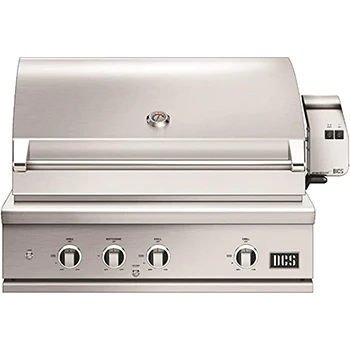 DCS
Check Current Price
Top 8 Natural Gas Grills
Buyer's Guide

When searching for a natural gas grill, there are many factors to consider. Here are some of the most important:
1. Capacity
You want to think about how many people you cook for and ensure you purchase a grill with the total cooking space to accommodate that much food.
Cooking for your small family will not require as large a cooking surface compared to if you are a frequent host of neighborhood parties. That said, it is generally better to have a grill that is more than you need than one that is too small.
2. Power
The heat rating of your grill is closely correlated with how hot it can get. I recommend a grill with at least 30,000 BTUs (British Thermal Units) of power.
That way, it can reach high temperatures fast and maintain them. You also want the heat to be spread evenly across the cooking surface.
3. Construction
Durability is vital when getting a natural gas grill. You want to pay close attention to the material the grill's body is made of, as well as the lid and grates.
Stainless steel is often the most durable option for all three components, but it also makes them more expensive.
4. Ease of Use
Your grill should be easy to use and clean. Look for features like side burners, temperature gauges, grease management systems, automatic ignition, and other convenience features that make your grilling easier and safer.
Also Read: Best Grills for Beginners
5. Price
Natural gas grills come in all levels of pricing. You certainly do not want to overspend on your purchase, but you should recognize that higher-priced grills often come with more features and better durability.
Related Articles:
6. Form Factor
The size and shape of the grill are important to consider. You want to make sure it will fit in your outdoor space. If you need a versatile grill that you can move around or if you plan on taking it with you on camping trips or other outings, propane grills or a charcoal grill are the way to go.
On the other hand, a natural gas grill with a permanently installed gas line might be the better choice if you are creating an outdoor kitchen.
7. Heat Control
It's crucial to have precise heat control when cooking, so look for a grill with adjustable knobs or temperature controls. It also should come with a built-in thermometer or another method to measure temperature.
Who Should Buy a Natural Gas Grill?
People who want to create amazingly flavorful dishes with minimal effort should buy a natural gas grill. They are easy to use, heat quickly, and offer precise temperature control, making them perfect for backyard cooks.
Who Shouldn't Buy a Natural Gas Grill?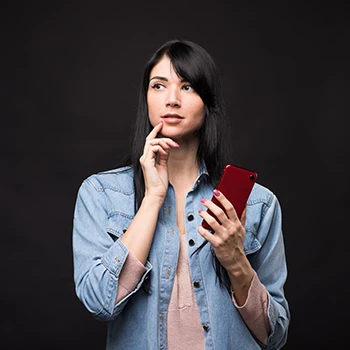 People who do not have ready access to a natural gas line should buy a natural gas grill.
Also, getting a traditional smoky flavor with a gas grill is more difficult than with a charcoal or wood-burning one.
So, if the smoky flavor is a must-have, you might want to look elsewhere.
FAQs
Is It Cheaper to Grill With Propane or Natural Gas?
Over time, it is cheaper to grill with natural gas than propane. Although it takes less liquid propane to cook a meal than natural gas, natural gas tends to be far less expensive per cubic foot than liquid propane.
Can I Convert Propane Grill to Natural Gas?
You can convert some propane grills to natural gas with an adapter kit. This is highly dependent on the brand of the grill, the make, and the model, so it is best to check with the manufacturer before attempting a conversion.
Which Is More Ecologically Friendly, Propane or Natural Gas?
Propane is more ecologically friendly because it does not emit greenhouse gases. This means it creates fewer pollutants with environmental impact than natural gas, making it better for the environment.
Do Natural Gas Grills Get Hotter Than Propane?
No, natural gas grills do not get hotter than propane gas grills. However, with a powerful grill, natural gas gets more than hot enough to sear a steak.
What Is the Best Natural Gas Grill for You?
Natural gas grills are a great and convenient cooking tool for anyone who enjoys creating delicious meals outdoors.
After evaluating the top natural gas grills on the market, my top pick is the Weber Spirit II E-310 3-Burner Natural Gas Grill. This grill balances quality, cost, and convenience to bring you an excellent grilling experience at an affordable price.
Sized right to feed a crowd, it comes with features you'd expect from a high-end model but won't break the bank. It has precise temperature control, an easily readable thermometer, and durable construction.
User reviews from grill masters consistently praise the Weber Spirit II for its simple assembly, superb heat distribution, and overall excellent value.
Weber Spirit II E-310 3-Burner Natural Gas Grill (Best Overall & Cheapest)
Our #1 Recommendation
Folding side table
Fuel gauge
Very affordable grill
Even cooking without hot spots
Get the BEST PRICE until the end of December
Was this article helpful?