As a long-time carnivore, there is little that I love more than the taste of freshly grilled meats cooked over a charcoal flame. Charcoal grills offer that smoky flavor and texture that you just can't replicate with gas grills or electric grills.
That being said, finding the best charcoal grill for your needs is no easy feat.
Because there are so many factors to consider, I have been testing charcoal grills for years now and have put together this review to help you find the right charcoal grill for your backyard cookouts.
The 8 Best Charcoal Grill Models
Buyer's Guide

When you decide to buy a charcoal grill, there are a few things to consider before you make your purchase.
1. Size
Your required grill size will depend on how many people you plan to serve. A small, portable grill model should be sufficient if you're only cooking for a few people.
However, you may need a larger model if you need more hot coals for neighborhood gatherings. When in doubt, choosing a bigger model provides more flexibility.
2. Temperature Control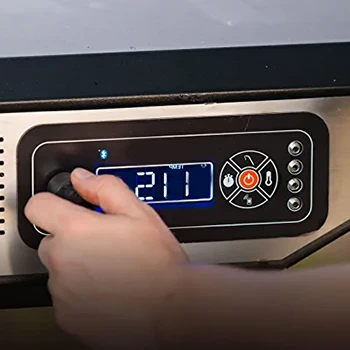 The ability to control the temperature of your grill is essential for properly cooking food. Look for a model with adjustable air vents or a top vent to give you more precise temperature control.
The better models will also have built-in thermometers or digital readouts that make it easier to monitor the cooking temperature.
And some models even have "auto-start" or WIFI features that makes lighting and maintaining your charcoal easier.
3. Price
Charcoal grills can range in price from under $100 for a small model to over $1,000 for larger or more feature-packed models.
Consider how much you are willing to spend and the features you need when making your selection.
The good news is there are charcoal grills available for every budget, so you should be able to find one that meets your needs without breaking the bank.
Read More: Best Charcoal Grills Under $500
4. Construction
When buying a charcoal grill, ensure the construction is high quality. The body can come in several materials, from porcelain enameled steel to ceramic to stainless steel.
Each has its strengths and weaknesses, so choose the metal that best suits your needs. The legs should also be durable to support the weight of the grill when full.
5. Style of Grill
When it comes to charcoal grills, there are several styles to choose from.
Some models are built for convenience and portability, while others provide a more traditional setup with a larger cooking surface. Consider the type of grill that best meets your needs before making a purchase.
6. Fuel Options
Although we are talking about charcoal grills here, some models can burn charcoal and wood.
If you want the flexibility to switch between fuel sources, look for a model that allows for multiple options.
7. Grill Grates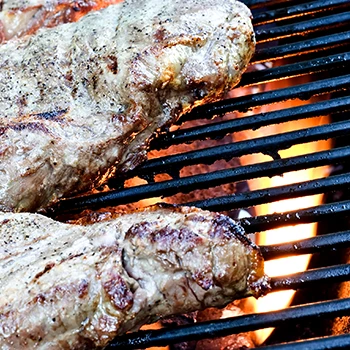 The grates of your charcoal grill can also vary. Some are made from metal, and some are porcelain-coated, each having advantages.
Further, some grills come with hinged grates that make it easy to add or remove charcoal while grilling.
Others have partial grates that can be adjusted to increase or decrease the cooking surface.
8. Accessories
Some charcoal grills come with accessories like hooks for your grill brush or other tools, side tables, wheels, and covers. A model that includes these items can make cooking more efficient and convenient.
Even if your grill doesn't come with everything you want, you can see if there are accessories you can purchase separately.
9. Ease of Cleaning
In the old days, you had to scrub your charcoal grill after every use. But now, some models have removable ashtrays and other accessories that make cleanup easy, such as the abovementioned grill brush.
A model with features like this will allow you to clean up quickly after cooking.
10. Special Features
Technology has made charcoal grills more efficient and easier to use.
The best charcoal grills have features like automatic ignition, digital temperature controls, and embedded meat probes, which can improve your grilling experience.
Who Should Use a Charcoal Grill?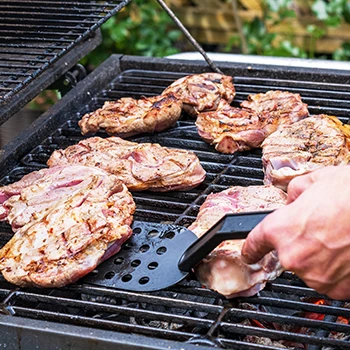 People who want to add a smokier flavor to their food should use charcoal grills. They are also ideal for those looking for more of an outdoor experience for the backyard barbecue.
These charcoal grills require less maintenance than gas grills or electric models and can even be portable.
Charcoal grills are an excellent option for those who take their grilling seriously and want to get the best flavor out of their food.
Related Articles:
Who Should Not Use a Charcoal Grill?
Those who want to minimize the time spent maintaining the grill should not use a charcoal grill. Charcoal grills require more effort when it comes to preheating, adding fuel, and managing temperature.
So, if you're looking for convenience, this might not be your best choice. Look to gas or electric grill models instead.
FAQs
Is It Worth Buying a Charcoal Grill?
Yes, it is worth buying a charcoal grill if you love the taste of traditional, smoky grilled food. Plus, they are usually more affordable than gas grills or pellet grills and require less maintenance.
How Long Does It Take to Heat a Charcoal Grill?
The amount of time it takes to heat a charcoal grill can vary depending on the type of grill as well as the amount of charcoal you use. Generally, it takes anywhere from 15 to 20 minutes for most models to reach their ideal temperature.
What Is the Difference Between a Charcoal Grill and a Gas Grill?
The main difference between a charcoal grill and a gas grill is the fuel source. Charcoal grills use briquette or lump charcoal to provide heat, while gas grills use propane or natural gas.
What Is The Best Charcoal Grill for You?
Charcoal grills add a unique flavor to your meals that other cooking methods can't quite match.
After evaluating the best charcoal grill on the market, the 22" Weber Original Kettle Premium Charcoal Grill proved to be my top pick. It has the perfect balance of simplicity and quality, making it ideal for beginners and seasoned grill masters alike.
These Weber charcoal grills have a large cooking surface, a rust-resistant design, and an easy ash cleanout system. Their air vents provide consistent temperature control while its hinged lid prevents flare-ups.
User reviews rave about how well this grill retains heat at an affordable price. The Original Kettle deserves a close look if you are in the market for a new grill.
Weber Original Kettle Premium Charcoal Grill 22" (Best Overall)
Our #1 Recommendation
Built-in lid thermometer
Hinged cooking grate
One-touch cleaning system
Kettle grills cook 13 burgers at a time
Get the BEST PRICE until the end of December
Was this article helpful?