When buying enough meat from the supermarket, one of our chief complaints is that the offering lacks good flavor or is often too tough. But then, one day, we chatted with one of our restaurant buddies, and he said something that stuck - he started getting quality, pasture-raised meat produce from Porter Road, an online meat delivery service provider.
After placing a few orders from the company, my team thinks it's time for a Porter Road review.
What Is Porter Road Meats?

Porter Road is a butcher shop and online meat delivery service that offers pre-made box options around the United States. They provide non-GMO, grass-fed beef, pasture-raised meat, pork, chicken, and lamb.
It was founded by James Peisker and Chris Carter in 2010. The two founders owned a catering business in Tennessee but ran out of the right stock as the demand increased. Their solution was to begin sourcing and shopping for meat from a Kentucky farm facility and establish a nice butcher shop in Nashville.
The business eventually opened and started serving the local people, restaurants, and catering services. But, as the story got out about their high-quality marbling meat cuts, they set up a website and began selling online as a service.
Pros
Good portions and ample cuts
Excellent overall quality
Environmentally friendly meat sourcing
Allows individual purchase, or you can subscribe
Cons
Limited options to choose from
No seafood category available
What Are The Menu Choices?
Upon looking at Porter Road's selection, you'll find it more limited than other virtual meat delivery service providers and butcher shops. The same goes for when you look at local community grocery stores.
However, they still offer your favorite marbling portions and an ample choice of great cuts suitable for each cooking method or kitchen recipe, ​such as:
1. Beef
The company offers various delicious cuts per pound of grain blend finished beef, something that we're a fan of. Also included are the dry-aged beef bundle, boneless ribeye, marrow bone, flat iron steak, sirloins, beef brisket, chuck eye steak, hanger steak, top blade steak, short ribs, filet mignon, and more - tender steaks galore for your grilled recipes.
Last but not least, they offer top-quality Picanha. In case you don't know much about this delicious steak, be sure to visit this link.
Recommended Article: What is a Teres Major Beef?
2. Chicken
For easy cooking, you can find whole organic chicken, bone-in and boneless chicken breast, and fresh chicken broth.
3. Pork
This shop offers great types and cuts for every consumer. It includes ground pork, boneless pork chop, bone-in pork chop, country sausage, New York strip, hand-cut pork steaks, flat-iron steak, half pork butt, breakfast sausage, Italian sausage, burgers, and more. For the best kind of pork for your backyard BBQ, check out Kurobuta pork.
4. Lamb
If you're a lamb fan, you can also find a wide array of good lamb meat online and at their Nashville meat shop. Some of the tender cuts you can buy include a pound or two of lamb shoulder, lamb chops, shank, steaks, and more.
How Is The Quality?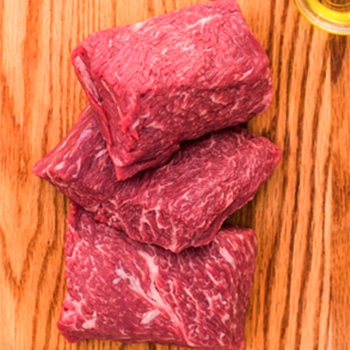 ​That's one main difference between Porter Road and traditional delivery shops offering classic meal plans.
We found the menu quality ​was less than excellent during our order review every time we ordered it straight to our door.
From local farms directly to your dinner table, their hand-cut flat iron steak, select beef, short ribs, ground lamb, pork, and other meaty delights always come back fresh, not frozen, and go straight to the oven. The taste and flavor of the selections were never inconsistent.
Porter Road Meat Sourc​ing
Like Snake River Farms, Fossil Farm, and many other online delivery providers, ​ you will find great meat options from Porter Road's menu when buying meat online. Their Italian sausage and other offerings are at a much higher standard than what you would normally find in a local grocery store or at meat shops.
According to its website, Porter Road sources all of its delicious meat from a ​local farm near its processing plants in Kentucky and Tennessee.
The induction of antimicrobial-resistant bacteria and the disruption of normal human intestinal flora [from antibiotics in meat] are major concerns in terms of human health impact.

- Daejin Kang, Ministry for Food, Agriculture, Forestry, and Fisheries, South Korea
All of the farms they work with practice environmentally friendly techniques. Porter Road claims that all its select animals are pasture-raised and free-range.
Porter Road Pricing
Their pricing is slightly higher than your local grocery shop or in the meat section grocery store. Due to the way, they source their top products, you'll see the price per pound of many of its animal products is a little pricey to match the weight per ounce, quality, and environmentally-friendly animal raising practices.
Most of their dry-aged beef costs between $8 for the cheapest cut and $100 for whole chunks. Free-range chicken prices come close to $15 to over $26 for larger whole chickens. Pork could cost around $9 to over $30 for some cuts.
Subscription Boxes
Porter Road offers individual purchasing of their high-value meat, or you can also subscribe to their services, based on your schedule. All of the delicious animal produce comes from the Porter Road shop, sourced from their Kentucky and Tennessee facilities.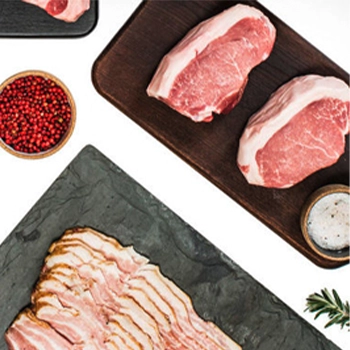 Butcher's Choice - includes delicious steak, beef, bacon, and various types of pork for any meal.
Best of Porter Road - this is a hand-selected great mix of their various types of juicy meat to feed several people. It's suitable for adding to the grill, cooking with sous vide, or throwing on a cast-iron skillet with seasoning. Great to share with family and friends.
Grill Master - as the name implies, the grill master box option is full of top pork, lamb, or beef that is better suited for grilling and slathering some salt, beer, BBQ sauce, or hot sauce on. For the best grilling experience, consider using a smoker box.
Related Articles:
Delivery & Packaging
Porter Road packages its deliveries in environmentally friendly biodegradable packaging like many other meat delivery service options. They use a cornstarch-based foam when packing, which, according to the site, can be washed down the sink or used to help light your grill.
​But unlike ​other companies that freeze and mail using dry ice packs, this enterprise​ doesn't freeze most of its beef to ensure freshness and taste during shipment.
Porter Road Shipping
Porter Road's meat delivery service ships to the 48 contiguous states in the United States. This excludes Alaska, Hawaii, and other remote territories of the country. When you make a purchase, they offer both standard shipping, express shipping, and free shipping on all orders over $100. All pasture-raised beef ​is shipped from either the Porter Road shop in Tennessee or their working facility.
There are stringent laws covering where beef can be shipped by mail, so they have the same area as other online meat delivery services. (2)
Porter Road Storage
This shop recommends the best way to store all fresh produce. As soon as you get your package, get it into the refrigerator. Storage should be short-term to ensure ​the best flavor and taste for your cooking gear.
According to their site, a small piece of beef that is frozen runs the risk of becoming damaged due to ice formation​ (3). As ice forms, the beef hardens, and the crystals cut through the fiber of the meat itself.
It is recommended that you freeze or consume poultry within four days, pork within five days, and beef within ten days unless it is ground or dry-aged meat.
Customer Support

Porter Road is unique because it has a shop in Nashville, as well as a considerable online presence. With this in mind, they have two ways of providing great customer support staff - email and phone.
You can also find ​lots of Porter Road review comments and tips from customers who have had positive experiences with the service and specifically mention customer support as a huge plus.
Comparison to Other Meat Delivery Services
Here's how Porter Road compares to two popular meat deliveries, ButcherBox and Crowd Cow.
Porter Road vs. ButcherBox
ButcherBox offers a variety of sustainably sourced seafood, while Porter Road doesn't stock seafood. ButcherBox operates exclusively online, whereas Porter Road has a few physical butcher shops and offers a la carte shopping in addition to subscription boxes. ButcherBox provides a choice of five subscription boxes with different meat types, and their meat is sourced from family-owned farms, ensuring no use of antibiotics, growth hormones, or synthetics.
In contrast, Porter Road offers five subscription boxes and emphasizes grass-fed and pasture-raised meat.
In terms of delivery, ButcherBox ships their meat fresh in environmentally friendly packaging with dry ice, ensuring the meat remains cool or frozen during transit. They offer free shipping to 48 states, excluding Hawaii, Canada, and Alaska. Porter Road, on the other hand, rarely freezes its meat and uses biodegradable insulation with gel packs for freshness.
Porter Road vs. Crowd Cow
Crowd Cow and Porter Road are both online meat delivery services with distinct features. Crowd Cow offers a vast selection, including game meats and seafood, and emphasizes transparency by detailing their suppliers. They allow customers to customize orders, ensuring a tailored shopping experience.
Porter Road focuses on sourcing from local farms in Tennessee and Kentucky, ensuring pasture-raised livestock and a vegetarian diet. Their meat undergoes a 14-day dry-aging process for enhanced flavor. Both prioritize eco-friendly packaging, with Crowd Cow using recyclable materials and Porter Road opting for cornstarch insulation.
FAQs
Is Porter Road cheaper than Costco?
Not likely. The prices at Porter Road are a bit higher than Costco or any local shop, for that matter. This is due to the company's way of sourcing and quality control practices.
Is dry-aged Porter Road beef better than grocery meat?
Yes. Dry-aged beef tastes better than grocery meat because drying is a way that allows the meat to tenderize naturally for a more concentrated flavor. The meat you buy from the local supermarket or grocery store is rarely dried.
Is Porter Road meat certified organic?
The small farms that Porter Road works with have no official certification, but with their strict farming guidelines, they claim almost always to beat even the minimum USDA organic standards. They like to call the idea "beyond organic."
Our Verdict on Porter Road
Based on recommendations and our taste test, we were quite happy with Porter Road Butcher - it's a good choice for your meals. We like how Porter Road humanely sources all its products and works with local providers instead of large cattle farms.
Although we received our orders without any issues or delays, quality meat cuts from ButcherBox still have the best flavor and consistent taste. We love how Butcher Box offers a wide selection of grass-finished beef and other menu options. You also get to curate your box and have it delivered free of charge.
#1 Meat Delivery
ButcherBox
Click For Best Price

Pros
Grass-fed and grass-finished beef delivered directly to your door
Without antibiotics or added hormones
Customizable boxes available
Select from up to 21 different cuts
Get the BEST PRICE until the end of December
Was this article helpful?