It is not easy to find Kosher meat. It's even more challenging to find groceries that offer a variety of Kosher meats and cuts. We have decided not to visit each store anymore and ask the same question: "Do you sell kosher meat?"
Instead, we did our research and found services that provide kosher meat delivery - quality 100% kosher meat delivered right to your door. Interested to find out our recommendation? Let's dive in.
#2nd Best Choice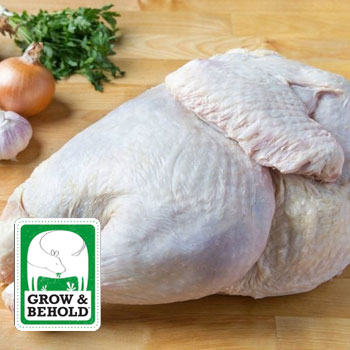 Grow and Behold
#3rd Best Choice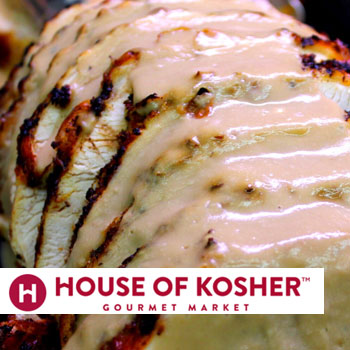 House of Kosher
Top 5 Kosher Meat Delivery Services in 2023
1 - Fresh Direct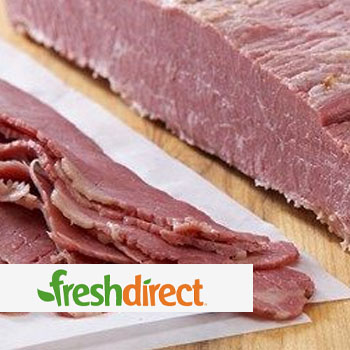 Fresh Direct is an online grocery shopping service that sells both kosher and non-kosher products.
The "Kosher" section on their website offers Kosher meat choices like beef or lamb. You can purchase fresh, humanely raised Kosher chicken, turkey, and poultry.
To pay less for the quality products, check various deal options and their DeliveryPass subscription, which gives you unlimited free delivery, plus the opportunity to reserve a timeslot.
Pros
Kosher and non-kosher meat sections available
Products without antibiotics
Can reserve a timeslot for delivery
Free delivery
Click For Best Price
2 - Grow and Behold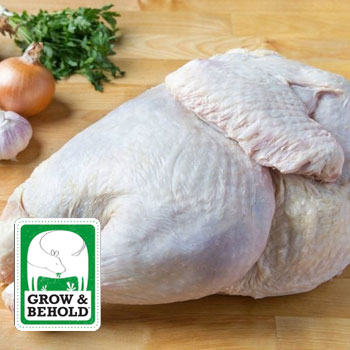 Grow and Behold sells only Kosher meats. They select farms to collaborate personally, respecting animal welfare, worker treatment, and sustainable agriculture.
The animals never receive any growth hormone or a dose of preventative antibiotics.
They work with world-class shochtim (kosher-slaughters) and supervisors to ensure their meats are produced according to the strictest standards of kashrut.
From their online shop, you can get a variety of quality kosher meats: beef, rose veal, lamb, poultry, and provisions.
Pros
Variety of products
Includes "Kosher for Passover" products
Variety of cuts
Easy to use website
Cons
Beef and lamb produced with GMO grain
3 - House of Kosher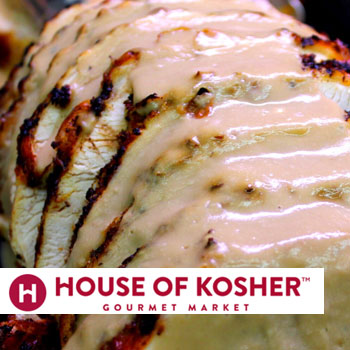 House of Kosher offers a variety of kosher family foods available at their store and online.
They also have a wide selection of kosher fresh meat, fresh fish, and deli. The meat selection is very ideal as they have a variety of meats and cuts. From poultry to beef, lamb to veal, everything is prepared by kosher standards.
Pros
Many types of meat to choose from
Always fresh
Seasoned meat and poultry options
You can shop by recipe
Cons
Delivery is available only within specific zip codes
4 - Western Kosher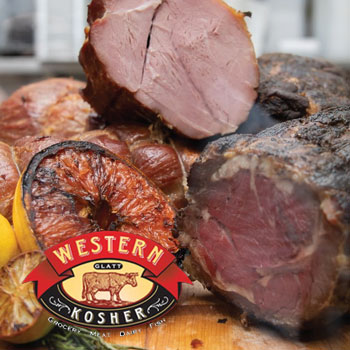 WesternKosher is an online supermarket in the Los Angeles area. They offer a wide variety of western kosher foods.
Kosher meat is their specialty. They are known for their passion for meat and adhering to the highest standards of kashrus.
Their website's kosher meat section is divided into beef, chicken, duck, turkey, lamb, and veal.
Butchers can make custom meat cuts and bring the highest quality, always fresh kosher products to your doorsteps.
Western Kosher is a good source for your Passover, Pesach, Rosh Hashanah, Shavuot, Yom Kippur, and Hanukkah needs.
Pros
Variety of meats and cuts
Grass-fed kosher meat
Organic beef products
Selection by budget
Cons
They deliver only in Los Angeles
5 - Goldbelly Kosher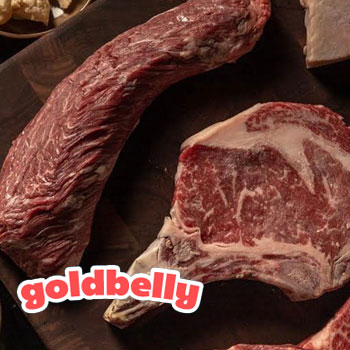 For Goldbelly, food is more than nourishment. It's the memories, connection, and comfort that matter most.
That's why on thei curated marketplace, they offer the nation's gourmet and regionally iconic foods.
You can simply select the region, and you will see the product's characteristics for that specific place.
Goldbelly offers Kosher beef and chicken and delicatessens like Corned Beef, Salami, Roast Turkey, and Brisket – all hand-sliced. They also provide product kits that can serve up to 8 persons.
At the top left of their meat section, you will find Editor's pick, a selection based on the reviews received for a specific product.
Pros
They taste test all of the products they sell
Marketplace with high-quality producers
Product kits have everything you need for a meal
Responsive customer service
Cons
No free shipping for some products
I keep kosher, so I have an element of consumption awareness embedded into my daily life. One of the things the practice does is make one more mindful of - and grateful for - what goes into your body."

- Joshua Malina, Actor
What Makes Meat Kosher?
For meat to be considered kosher, according to Jewish religious law, it must meet several criteria. It must come only from animals that have split hooves and chew their cud, such as goats, sheep, cows, oxen, and beef.
Animals like rabbits, pigs, shellfish, and reptiles, are forbidden. The animal must be slaughtered in a very specific way, during which it should not experience any pain.
Once the animal is dead, the only permitted cuts are those of the forequarters, and forbidden parts, including veins and certain fats, should be removed.
Why to Choose a Kosher Meal Delivery Service?

Quality Assurance
Ordering online means that you will know precisely where the kosher meat is coming from.
Among our recommendations, you will find kosher meat delivery offering products directly from farms, following strict Jewish law in the way they produce meat.
Related Articles:
Convenience
Kosher meat is a specific product, and in most cases, it won't be easy to find it in traditional stores. That's why many people prefer ordering kosher meat online.
We found it very important to get all details about the meat you have selected by ordering online. This includes information like where it is sourced, how much it weighs, etc. And of course, all will be delivered straight to your door.
Product Variety
There will be cases when you need just essential kosher meat products. But in some others, you will need variety.
By ordering online, you will have a variety of options available in front of you. This includes not only meat but deli products.
If you are among those who follow a specific diet or are gluten or lactose intolerant, kosher meat can be a valuable source of proteins.
FAQs
1. What is the difference between kosher meat and regular meat?
The main difference between kosher meat and regular meat is how the animal is slaughtered. When it comes to kosher, only a specially trained Jewish can perform the ritual of killing the animal.
2. What does kosher mean?
The word "kosher" has Hebrew roots, and it means "to be suitable for consumption" (1). Kosher meat is a term used to describe meat that complies with the standards implied by Jewish religious law. The law provides which animals are suitable for eating, which are forbidden, and how this meat has to be produced and prepared for consumption.
Conclusion
If we have to select one kosher meat delivery to recommend, that will be Fresh Direct. Their website was easy to use.
You can filter products to display only kosher and select among many brands. If the product you have chosen is sold-out, they will replace it with one of the same or greater value with no additional cost.
Delivery went smoothly as they have their shipping facilities. We could even select the time slot for a product. Fresh Direct also delivers its orders in eco-friendly reusable bags, which is not likely to happen with other deliveries.
Fresh Direct
Our #1 Recommendation
Kosher and non-kosher meat sections available
Products without antibiotics
Can reserve a timeslot for delivery
Free delivery
Was this article helpful?