Hungryroot is a grocery shopping subscription turned meal delivery service.
This unique company allows customers not only to shop fresh ingredients a la carte style, but also generate thousands of recipes to choose from at any time.
This online grocery shop strives to help customers eat healthier, with nutritious ingredients and helpful meal planning.
Hungryroot isn't like your traditional meal kit, so today, we're on a mission to find out which is better, giving you our pros, cons, and our one-month shopping experience.
What Is Hungryroot, and How Does It Work?
Hungryroot was founded in 2015 by Ben McKean with the idea of giving customers the choice of many nutritious meals instead of telling them what they should eat [1].
The idea behind the Hungryroot brand is to offer customers a range of healthy groceries that can be either shopped separately or combined into tasty recipes you can cook and prepare at home.
Hungryroot is a weekly subscription box, similar to your typical meal kit delivery service.
They house a range of fresh ingredients, most being pre-prepped and fully cooked to take the hassle out of the kitchen.
They also have a range of premade sauces and shelf-stable staples. These base ingredients can then be made into your recipes or suggested ones.
Benefits and Highlights

After trying Hungryroot for a month, here are some benefits and highlights that stood out to us:
1. Signup Process
When signing up for Hungryroot, you will be asked to take a quiz to determine your food preferences and shopping habits.
The quiz begins by asking how many people will be eating, either one, two, or more.
They then go on to ask you about your goals with Hungryroot, whether that be losing weight, saving time, or taking fewer trips to the grocery store.
The quiz also asks you about your shopping habits and any dietary needs. These dietary preferences include:
Vegan
Vegetarian
Pescatarian
Dairy-free
Gluten-free
Soy-free
Tree nut-free
Peanut-free
Egg-free
Shellfish-free
If you didn't choose the gluten-free vegan or vegetarian option, it would ask you about your meat and fish food preferences.
You can also select plant-based proteins, how you typically eat if you like sweets, and "what looks good" for various meal times.
Meal plans come in either 2 or 4 servings for lunch and dinner, allowing you to have from 6 servings per week to 16.
You can also add up to 10 breakfasts, sweets, and snacks to your meal plan.
2. Ingredient and Recipe Options

Once Hungryroot has all the information from your survey, they will recommend a plan that includes a range of grocery items and lunch and dinner recipes.
If you're not a picky eater or don't have any specific dietary needs, you may get recommended over 3,000 recipes each week.
The recipes fall into the following categories:
Mains+sides

Grain bowls

Pastas

Tacos

Stirfries

Salads

Wrap

Sandwiches

Burgers

Flatbreads

Bakes

Warm bowls 

Veggie noodles

Roast + ready
It seems like they offer a lot of options. Still, all the ingredients used are simple and are often incorporated into many meals, and each recipe uses around three or four ingredients.
If you want to edit your plan, you have the freedom to do so, with preferences listed on the side, as well as spice level, cook time, and nutrition.
When shopping for your grocery delivery, Hungryroot uses a credit-based system. Some ingredients and recipes cost more credits than others, which tend to include meat or more complex recipes.
We did find the selection of meals to be slightly overwhelming, but this may be due to the fact we don't have any particular dietary restrictions.
3. Delivery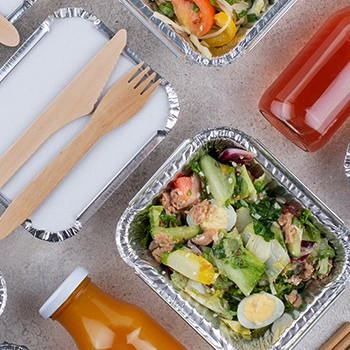 Hungryroot delivery currently delivers to 48 contiguous states and Washington D.C, but they do not deliver to Hawaii or Alaska.
Depending on your location, you will get different options for delivery Monday through Sunday.
Unfortunately, Hungryroot can not provide a scheduled delivery date due to using different carriers in different states.
Their deliveries can come anywhere between 8 am - 9 pm, and sometimes even later during peak season [2].
Delivery dates can be changed as long as it is done before 7 pm ET Monday or Thursday before your upcoming delivery. You also have the option to skip any Hungryroot box for up to three consecutive weeks.
The Hungryroot delivery was pretty spot on, for the most part. However, one box did come a day later than our preferred delivery day, but that was more to do with the courier than anything.
Once our box arrived, we noted the food stayed fresh and undamaged.
4. Packaging
Our Hungryroot meals came packed inside a cardboard box, which is standard for a meal kit service. They were kept cool using a biodegradable gel packaged inside a plastic bag. Both of these materials are 100% recyclable.
This grocery delivery service uses packaging you'd typically find in a grocery store; almost all the delicious meals used individually wrapped and sealed fresh ingredients.
Each packaging has recycled instructions printed; however, we found this to be rather hit or miss. While some seemed easy to recycle, others were harder or impossible.
5. Support Materials
With many meal delivery service companies we have tested, you are often given a very colorful and exciting recipe card that you can use for future recipes.
However, with Hungryroot, you are simply given one slip of paper with the instructions, which don't go into much detail.
That being said, the meals are very straightforward, so they don't need much explaining, and the recipes are also available on the website.
6. Cooking Process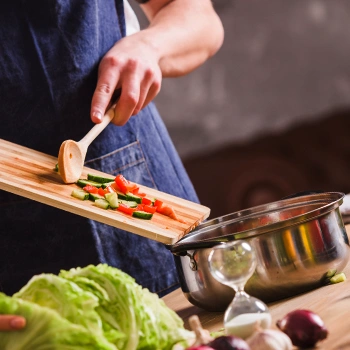 The cooking process for Hungryroot is as easy as it gets, and most meals contain only three of four ingredients that are already prepped and ready to go.
This is a great option for those looking to eat healthy yet have little time or energy to do so.
Since most of the meals only need combining and heating, it may not be ideal for people who love cooking.
A few meals require basic cookware such as a skillet, a pot for a pasta dish, etc.
Some of the recipes we cooked in under 15 minutes or less include:
Spinach garlic chicken sausage
Wheat sprouted flatbread topped with garlic parm sauce
Chicken stir fry
We also got some snacks and sides such as baby spinach and black bean brownie batter. Hungryroot sends a gift with every order, mostly cookies or snacks.
7. Flavor
We found Hungryroot to create some pretty tasty meals. The fresh food we received was full of good texture, flavor, and overall good quality.
More vegetables were included than most traditional meal kits; therefore, we felt the meal service was a good option for healthy food.
"You learn to cook so that you don't have to be a slave to recipes. You get what's in season, and you know what to do with it."
- Julia Child, Chef
Although the pre-cooked meats didn't look very appetizing in the packaging, we also found them to create some tasty food items, especially in the chicken stir fry.
However, we did find some of the proteins to be a little salty since they already come pre-seasoned, which can be a little bit of a letdown.
The sauces included brought the meal kits together. We do suggest using more sauce than they recommend in the written recipe, which is fine since they include plenty. All in all, they are quick and easy meals.
8. Customer Service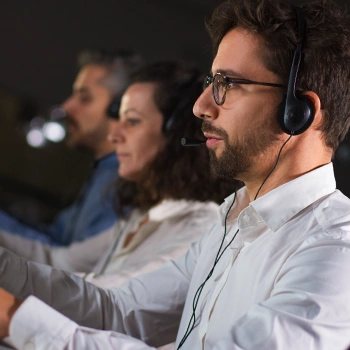 If you have any questions or queries, Hungryroot does have an extensive FAQ page that answers most questions.
If you don't find the answers you are looking for, you can always text, email, or call customer service.
Customer service isn't available after hours. However, you can contact them between 10 am - 6 pm ET, and this can be on weekdays, weekends, and certain holidays.
We only reached out to customer service once to report a late box, and we were contacted within a few hours after sending the email.
We were ensured that we would receive a refund if any ingredients were damaged or had gone bad due to the late delivery.
What Hungryroot Could Improve?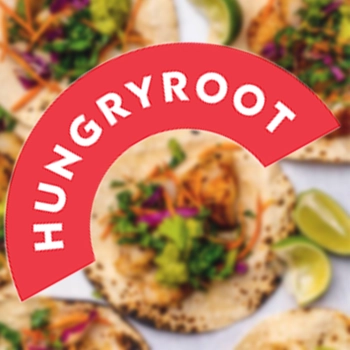 While there is little to complain about with Hungryroot, a few things could be improved.
While having a good selection of recipes and meals can be good, it can also be overwhelming to quite a few people.
Since we aren't picky eaters, we were faced with thousands of recipes that, after a while, became tiresome to go through.
Since the recipes never change, we prefer to have a weekly rotating menu with fewer options, so we don't waste as much time searching.
We're also not a fan of vague meal delivery services. While we understand it is hard for Hungryroot to provide exact delivery times for every state, we do wish we had a bit more notice and a smaller time frame so we didn't have to wait inside all day for our delivery.
Hungryroot Pros and Cons
Pros
Offers both a la carte grocery and recipes
Caters to many dietary restrictions
Meals are simple and quick to cook
The food comes pre-chopped, and the proteins come pre-cooked
Cons
Too many food and recipe items
The delivery window is too big
Our Rating
Signup process: 5/5
Selection: 4/5
Delivery: 4/5
Taste: 4.5/5
How Hungryroot Compares to Other Companies?

If you're not sure whether or not Hungryroot is the right subscription for you, here are three other meal delivery services we've tried and tested.
1. Purple Carrot
Purple Carrot Meal Kit Delivery Service, offers plant-based options for a healthier alternative to quick and easy food.
Unlike Hungryroot, they don't offer any a la carte items, but you can add breakfasts and lunches to your subscription for an extra price.
Like Hungryroot, the ingredients come pre-measured, so the meals take little preparation and cooking time.
The downside to Purple Carrot is that non of the meals offered are customizable, so there is no mixing and matching of ingredients, unlike Hungryroot.
2. HelloFresh
HelloFresh is a well-known name in the meal delivery service world, offering all the food that is easy to cook and prepare.
It provides a wide range of meal kits to suit different preferences, such as vegan, vegetarian, and family-friendly.
Unlike Hungryroot, the meal kits' ingredients don't come to you pre-prepared or cooked; therefore, more cooking will go into the process, which may be a plus for some.
3. Trifecta
Trifecta is a meal kit company that focuses on healthy eating and hitting dietary and nutrition goals. Trifecta uses trained nutritionists to help guide its customers with fresh and 100% organic ingredients.
Unlike Hungryroot meal delivery services, the control over prepared meals is minimal; however, this is to help the meal planning process since they're all chef-selected meals.
How Much Does It Cost?
The price of Hungryroot depends on how much food you receive weekly and for how many people. Here is a summary of the costs:
| | | | | | | |
| --- | --- | --- | --- | --- | --- | --- |
| | 6 servings | 8 servings | 10 servings | 12 servings | 14 servings | 16 servings |
| 2 people | $65.94 / $10.99 per serving | $83.92 / $10.49 per serving | $9.90 / $9.99 per serving | $113.88 / $9.49 per serving | $132.86 / $9.49 per serving | $151.84 / $9.49 per serving |
| 4 people | No option | $79.92 / $9.99 per serving | No option | $113.88 / $9.49 per serving | No option | $143.84 / $8.99 per serving |
You also have the option to add on additional breakfast, snacks, and sweet servings, which can range from $9.99 - $29.99 depending on your selection.
Other Users' Experience
After checking out a few online reviews, it seems like most people like Hungryroot due to its flexibility and open recipe options, such as the brown rice quinoa blend.
Dean from Virginia commented - "I was able to make a few more meals with the ingredients received, which was a huge bonus for me!
Also, the packaging was beautifully put together, and all the ingredients were fresh and cold for a few hours after delivery."
Greg from North Carolina said - "I was worried whether my delivery would be delayed, but everything arrived on time without any issues."
FAQs
According to the Hungryroot website, not all of the food is certified organic and non-GMO-free. That being said, they are working hard to source as much organic and non-GMO food as possible [3].
Do Hungryroot Offer Free Shipping?
If your order is over $70, you can get free shipping across all states. If your order is under, you will have to pay a flat fee of $6.99 per box.
Can You Add More Items to Your Hungryroot Plan?
If you've used up all the credits in your Hungryroot plan, they do allow you to add as many a la carte options to your box for an extra fee. You can do this by clicking "Edit my deliveries."
Hungryroot Review - Are They Worth It?
Hungryroot is a unique spin on the typical delivery service, allowing customers to shop for groceries or mix and match their items to create online recipes.
It gives customers flexibility when shopping for different dietary needs or excluding foods they don't enjoy eating.
The meals come pre-prepped and pre-cooked, making them ideal for customers who want to eat healthy home-cooked meals yet don't have the time or energy.
That being said, customers who may struggle to plan meals or are trying to stick to diet or nutrition requirements may have a hard time navigating through the thousands of meals Hungryroot has on offer.
For those people, we would recommend shopping with Trifecta. This meal company focuses on healthy eating and helping their customers reach dietary and nutrition goals with the help of a specialist. They provide chef-chosen meals that are tasty and easy to cook.
If you'd like to read more about Trifecta, click here.
We Recommend This Instead
Trifecta
Click For Best Price

Pros
All ingredients are organic and sustainably sourced
Can choose breakfast, lunch, dinner, and 3rd entree meals
Effective for weight loss and improving health
Shipping is free throughout the U.S.
Get the BEST PRICE until the end of September
Cons
Can not select your own meals
Only allows you to disclude two ingredients
Was this article helpful?