I've been into bodybuilding since my senior year in high school, and working on maximizing performance levels through fitness plans and a carnivore diet has always interested me.
After many years of trial and error, I have focused on keto and carnivore bodybuilding diets in alternating cycles. The results I've achieved are pretty impressive, especially in the bulking phase, and despite health warnings, I've never felt and looked better.
I decided to publish all my findings and experience so you can answer your concerns regarding the carnivore diet and bodybuilding.
Quick Summary
Implementing the carnivore diet for bodybuilding requires planning, understanding your calorie needs, diverse meat sources, meal timing, and evaluating supplements like creatine and whey protein.
The carnivore diet provides large volumes of protein, vitamins, and minerals, making it suitable for bodybuilding and strength training.
To maximize muscle growth, bodybuilders need lots of energy for exercise, massive amounts of protein, essential micronutrients, minerals like zinc, magnesium, and iron, and vitamins B, C, and D.
CARNIVORE DIET For BODYBUILDING: HOW TO GAIN MUSCLE MASS

Now, you obviously will need very intense workouts and strength training programs in place, but if you're really looking to bulk up, then you have to pay a lot of attention to what and how much you eat.
Here are some simple tips to give yourself an advantage.
1. Work Out Your Calorie Needs
When you plan a diet to gain muscle weight, it all comes down to the amount of calories you consume. The average healthy adult will require about 2,000 calories a day, but during a bulking phase, that will need to increase significantly [1].
You should never rely on your appetite, as you'll have to eat more than you need to support muscle growth.
Professional athletes who spend 4 or more hours working out will often take in two or more times the daily average.
2. Vary The Meats You Eat
There is no best meat for bodybuilding, it's important to know your body. But one thing to avoid is the very lean cuts that have little to no fat. On the meat-only diet, you will need all the energy from fat to fuel your strength training.
When it comes to figuring out what to eat for muscle gain, I generally aim for lots of beef and chicken as it provides a great combination of fat and protein. Throw in some fish for some extra micronutrients, and you'll have all possible health aspects covered.
3. Time Your Meals Precisely
A weight lifting diet to gain muscle isn't just about what you eat but when you eat your food as well. As red meat and fat take longer to digest than carbs, you have to plan the meals a bit more.
This is not as important for cardio training, but when you're heading to the gym to lift heavy weights, then aim to eat about 60 to 90 minutes before.
Read More: What Is the Hardest Meat to Digest?
4. Take Regular Off Cycles
The best advice I got when I started was that a carnivore diet for building muscle mass is not something you should do long-term. I generally aim for 6 to 10-week cycles, and I time these with the main bulking workouts.
You'll still be able to get most of your amino acids and energy from the food you eat during off-cycles, but you'll also have some more flexibility when it comes to carbs and supplements like whey and creatine.
In a position statement, the International Society of Sports Nutrition says an intake of between 1.4-2.0 grams per pound of body weight for active people is "not only safe, but may improve the training adaptations to exercise training.
- Hobart Swan, Health Contributor at bodybuilding.com
WHAT DOES YOUR BODY NEED TO BUILD MUSCLE?

When you're trying to figure out how to maximize muscle growth, it all comes down to just a few dietary needs.
1. Lots Of Energy For Exercise
This is one thing many people who start out with plans to bulk up get really wrong. They simply don't eat enough meals per day, resulting in a lack of calories to support the heavy workouts and strength training for building muscle.
What happens then is that you lose weight in both fat storage and lean muscle mass, or the opposite of the goals that you set [2].
I have found that nine times out of 10, people don't realize how much more food they need to eat to get all the energy, amino acids, and minerals needed to build new muscle tissue.
2. Massive Amounts Of Protein
The number 1 ingredient for muscle building is a specific set of amino acids that are the building blocks of protein. There is no getting around it, and if you struggle to eat enough chicken, red meat, steak, and eggs every day, you have to resort to carnivore supplements.
It would not be uncommon for bodybuilders to aim for 1 to 1.5 grams of protein per pound of body weight to build muscle [3] . That's a lot of meat to try and process, and something many performance athletes take a long time to get used to.
It all comes down to proper meal planning, and if you're serious about this, then you should consider trying out a zero carbohydrate diet that includes meat only for weight loss to see how quickly you can get all that protein.
3. Micronutrients
No matter what your body composition is or what you're aiming for, you cannot achieve a lot of muscle building and fat loss without certain minerals and vitamins. They're vital for your immune system and overall health, but so many other processes are also reliant on them.
4. Minerals
Zinc, magnesium, and iron are three of the essential minerals that your body needs when it comes to supporting muscle growth [4]. Zinc is vital for testosterone production, while magnesium helps to produce energy and aids in muscle recovery.
That leaves iron, a critical mineral to increase red blood cell count that delivers the oxygen to muscle fibers.
People who follow the carnivore diet, and other high-fat diets, often claim that it can increase your testosterone levels. And this, in turn, can lead to a number of benefits ranging from fat loss to muscle gain, increased libido, greater energy and endurance, and more.
- Michael Matthews, Fitness Blogger
5. Vitamins
Vitamins B, C, and D are the most crucial when it comes to healthy muscle growth, especially B12. The good news is that meat (especially beef) and dairy are an excellent source of all these micronutrients, which means you'll likely never need to supplement them.
What Supplements Should You Take?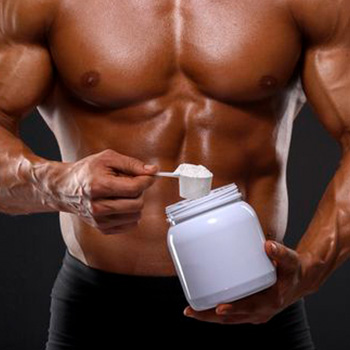 This is a big question I often get asked, with most people thinking of fiber as one nutrient they will be lacking.
However, there have been studies that showed the exact opposite to be the case.
Now, if you do end up constipated, then you can certainly try out some fiber supplements, whether it's carnivore diet weight loss, body composition, or bulking that you're aiming for.
Just keep one thing in mind. Your digestive system is extremely effective at breaking down and absorbing meat, along with all the fat, amino acids, vitamins, and minerals.
This means very little waste is left, and what some people conclude as being constipation can often be just less waste to poop out. Another type of supplement you probably should take is post-workout shakes to help with muscle recovery.
I still take these myself on my way home from the gym. But you have to be careful with the ingredients to make sure they are low carb and aren't full of artificial stuff.
I found that most of the creatine and whey protein-based post-workout products I still had on my shelf weren't suitable anymore.
CARNIVORE DIET BENEFITS: NUTRITIONAL VALUE OF DIFFERENT MEAT TYPES
When done right, eating meat can provide significant health benefits with some improved fat loss.
In this section, I want to focus more on the nutritional values of fat, carbs, and protein, so that you can try and plan your food intake a bit better to maximize calories and macros.
Here is what percentage of weight makes up fat and protein:
1. Beef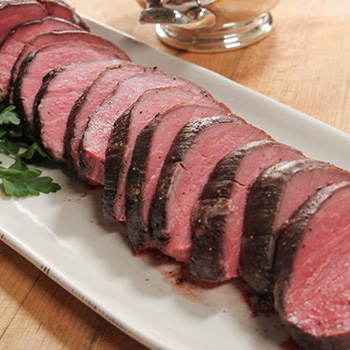 Fat: Between 20% and 30% for most ground beef and ribeye cuts
Protein: Between 30% and 40% for ribeye and round steak
The absolute top-recommended meals for bodybuilders is beef, as it packs a load of calories and an excellent mix between fat and protein.
It's quite easy to switch between different cuts throughout the day to either get more fat or more protein.
Also, because you can cook it more to the rare end of the scale, you'll preserve a lot more of the amino acids without breaking them down through sustained high heat.
That's one of the most significant benefits. Also, I always stick to the fatty cuts of meat prepared with tallow, I find they taste better, and anything is better than a dry steak.
Recommended Article: Beef Only Diet
2. Pork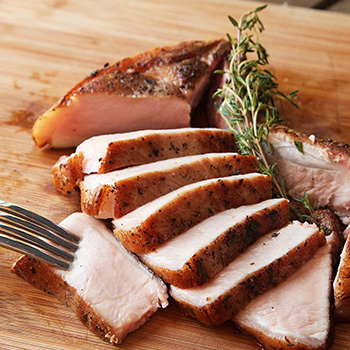 Fat: 10% to 15% dependent on the preparation method
Protein: About 25% for the average pork chop
Pork has a pretty good percentage of protein, but you have to account for some of that protein disintegrating during the cooking process.
On the fat side of things, you can get a delicious pork belly cut, but again, a lot of the fat will melt and burn away during preparation.
I generally limit pork to an extent because of those reasons.
Related Articles:
3. Lamb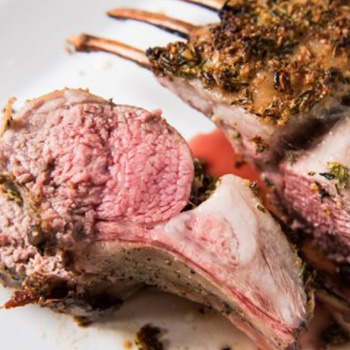 Fat:  15% for the average lamb chop
Protein: Between 30% and 40% on average
Lamb is quite high in protein, and because you can slow cook it at low heat, and even serve it more to the rare end of the scale, you won't lose too much of the nutritional value.
Fat is also reasonably high in lamb meat, but this depends on the cut you choose. The big downside with lamb is the cost.
Compared to beef, you will be paying a premium, and considering the volume you'll need to eat, this can add up quickly for your zero carb diet.
4. Chicken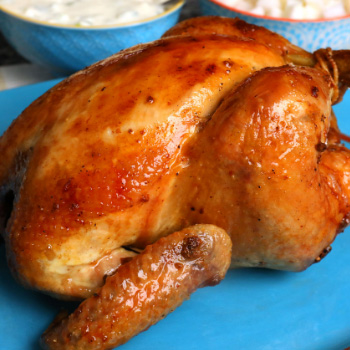 Fat: Low 3% for chicken breast and about 10% for thighs
Protein: Between 25% and 30%, varying between breast and thighs
Chicken is a big favorite among all types of athletes because it's packed full of protein. And the kind of protein is very easily absorbed.
However, on the fat side of things, it's very low, and the cooking process will remove a lot of it.
I don't eat much chicken because I feel like it's very bland tasting when you can't add sauces to it.
However, it's a very cheap option to load up on a lot of protein, and with a bit of salt, it's not too bad.
5. Fish & Seafood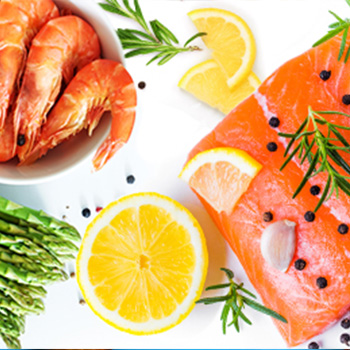 Fat: Usually below 5% fat
Protein: Usually just above 20%
The reason for adding fish and seafood to your diet is to get all the health advantages of the Omega Fatty Acids as well as many vitamins and minerals [5].
It's not the most filling if you need to consume large amounts of different foods, but adding some to your carnivore diet meal plan regularly is still a good idea.
Check out Moink Box, they sell really good Sockeye Salmon Fillet.
CARNIVORE DIET FOR BODYBUILDING: IS IT A GOOD IDEA?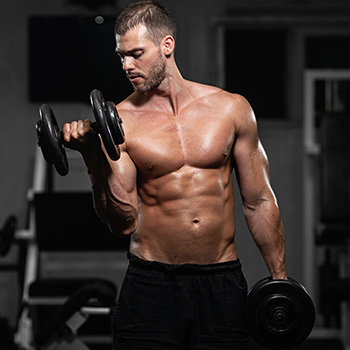 Yes, the carnivore diet is a good idea for bodybuilding and strength training because it provides large volumes of protein, vitamins, and minerals
At the same time, carnivore diet meals load you up with tons of energy to power through your training.
If you take a gradual approach to switch your diet away from plants and towards only meat, then you should notice a corresponding shift in how much more physical power and endurance you have available.
While the lifestyle choice may raise a few eyebrows, it's worth the effort.
At the same time, it's not something to be committing to for the rest of your life, but if you work through my recommended cycles, then you can achieve significant results within weeks. For more info, I recommend you do a quick Google search for Dr. Shawn Baker.
Also Read: Carnivore Diet for Athletes
FAQs
Can You Build Muscle on a Carnivore Diet?
Yes, you can build muscle on the carnivore diet, and more people are coming to the conclusion that it's the best diet for muscle gain.
With the perfect mix of fat, protein, and tons of energy, you'll have everything you need to see better results from your training.
Can You Lose Weight on the Carnivore Diet?
Yes, you can lose weight on the carnivore diet, you'll just have to pay careful attention to your calories.
I have seen a lot of people achieve their goal of weight loss, eating a significant amount of meat, often more than they were ever able to lose on other diets.
Should You Eat Meat Before Going to the Gym?
Yes, you should eat meat before you go to the gym, but unlike your usual carb-rich food, it takes quite a while for you to digested meat.
So, to get the maximum benefit from it the right way, make sure you eat at least an hour before starting your training.
Can You Eat Carbs on the Carnivore Diet?
You cannot eat carbs on the carnivore diet as they will mess with your blood sugar and ketone levels.
The goal is to eliminate carbs and get your metabolism into a fat burning mode.
CARNIVORE DIET CAN HELP YOU BUILD MUSCLE MASS
Switching entirely to meat can significantly help you build muscle mass since muscle building requires a lot of protein that you would usually get from meat, eggs, and certain types of beans.
My experience with carnivore diet bodybuilding has been very positive indeed, and with the right combination of training, I saw absolutely no lasting health issues.
If you're looking for a convenient way to get high-quality meat at an affordable rate, I recommend you check out ButcherBox. They provide a variety of organic meat with no additives that they will deliver to your door for free.
#1 Meat Delivery Service
ButcherBox
Click For Best Price

Pros
High-quality meat delivered right to your door
Humanely raised without antibiotics or added hormones
Customizable boxes available
Select from up to 21 different cuts
Get the BEST PRICE until the end of September
References:
https://www.ncbi.nlm.nih.gov/pmc/articles/PMC7052702/
https://www.betterhealth.vic.gov.au/health/healthyliving/weight-and-muscle-gain
https://www.medicalnewstoday.com/articles/how-much-protein-do-you-need-to-build-muscle#
https://medlineplus.gov/definitions/mineralsdefinitions.html
https://doh.wa.gov/community-and-environment/food/fish/health-benefits#
Was this article helpful?