If you are a fan of authentic Australian meat pie, you know how important it is to be made under specific procedures.
I have found a good source of delicious pastries once, but quality significantly dropped over the years. So here we are, on the mission to find the best Aussie meat pies in the area.
We tried from different meat pies delivery services, and the results were impressive.
Editor's Choice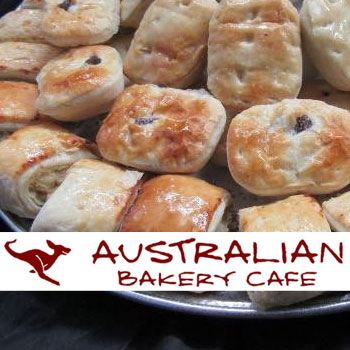 Australian Bakery Café
#2nd Best Choice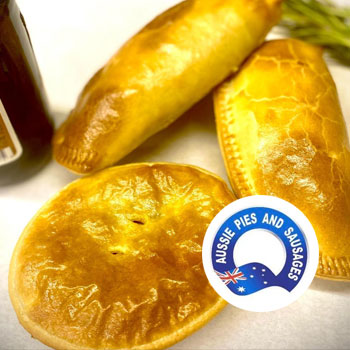 Aussie Pies and Sausages
#3rd Best Choice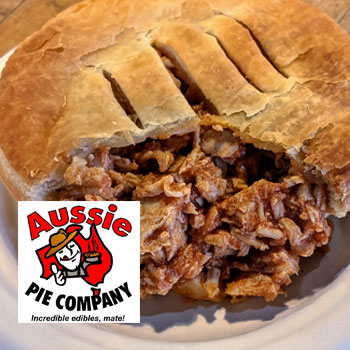 Australian Pie Co.
Top 5 Meat Pies Delivery Services
1 - Australian Bakery Café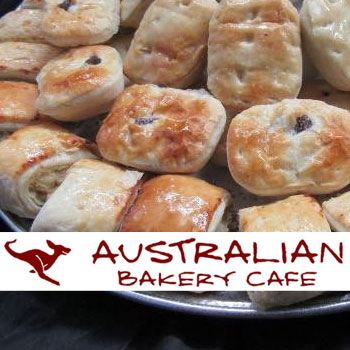 Australian Bakery brings the best of Australia right to your home. It is America's first Australian food shop. They are located in Mason, Ohio, but they deliver products in the whole U.S.
Their hearty meat pie made with a light, buttery crust is one of Australia's all-time favorite dishes.
All of their meat pies and rolls are prepared fresh in the U.S. by real Australian bakers following traditional methods. They deliver these savories in foam coolers packed with dry ice every Monday, Tuesday, and Wednesday.
Pros
Authentic Australian taste
Fresh when delivered
Regular and party size
Wide variety of products
Cons
Ships three days per week only
2 - Aussie Pies and Sausages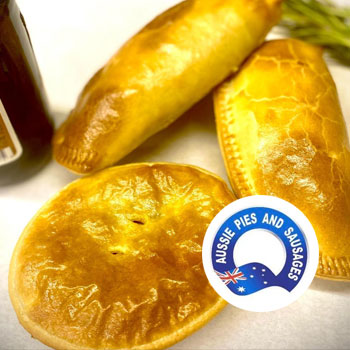 Aussie Pies and Sausages prepare their food just like they did when they lived in Melbourne, Australia. They offer a variety of pies filled with chicken, lamb, and sausage rolls.
Apart from their classic meat pie, we encourage you to try curry steak pie or the one filled with lamb and rosemary- their taste is incredible.
If you are vegan, you should try their Pasty The Vegan Meatless "meat" Pie. They made a filling from simple ingredients found in nature, including wheat protein, coconut oil, potato protein, and heme.
Pros
Different meat pies to choose from
Vegan options
Every order is made fresh
Ingredients are all glatt kosher
Cons
Delivery boxes not sturdy enough
3 - Australian Pie Co.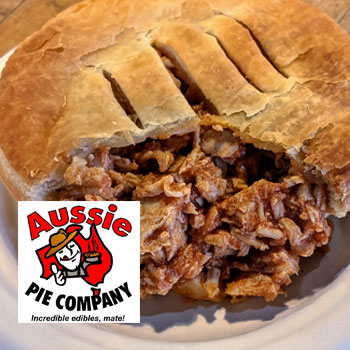 Australian Pie Co. has been serving up gourmet meat pies and other Australian pastries since 1998. They bake their pies with their signature Puff Pastry.
They have beef and chicken options and various combinations like beef bacon and cheese or chicken and asparagus.
There are various size packages: 12, 24, or 48, or you can select party size delivery in 5 dozen.
Pros
Puff Pastry contains zero trans fats or cholesterol
Various packaging sizes
Various meat pies combination
Options for party size
Cons
Unimpressive customer service
4 - Dub Pies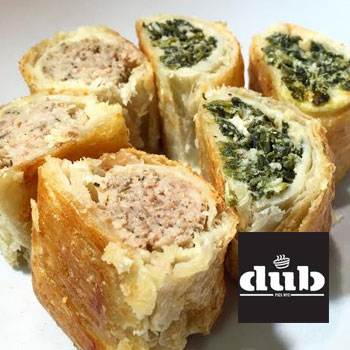 Down Under Bakery (DUB) Pies was established in 2003 to bring New Zealand's ultimate comfort food to the masses.
It was the first specialty bakery to get the authentic New Zealand-Australian savory pie to New York City.
They prepare fresh Beef, Beef & Cheese, Breakfast, Steak & Mushroom and Thai Chicken Curry pies, and sausage rolls every day.
Their pies are made using gorgeous, flaky pastry in an original tin, called a 'New Zealand oval.' Then, they fill them with a range of tasty ingredients and meats and deliver them straight to you across the country. Trying their Beef & Cheese is an absolute must.
Pros
Authentic taste & full of flavor
Package is very compact with fragility in mind
Fast delivery
Flaky crust
Cons
Delivery orders must include three or more bags
Beef is lightly spiced
5 - Waltzing Kangaroo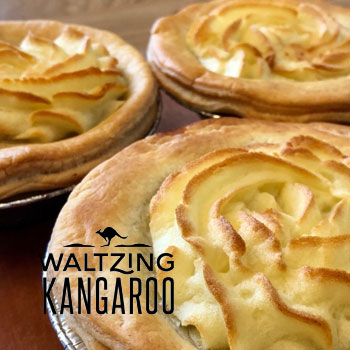 At Waltzing Kangaroo, the tradition comes first. The pies they serve have been handed down from generation to generation, and today they continue to create new flavors.
Their pastries are hand made using artisan baking techniques with a focus on consistency and high-quality ingredients.
Choose from over nine varieties, including the Steak & Gravy Pie, Beef Cottage Pie, Chicken & White Cheese Sauce Pie, Guinness Steak & Mushroom Pie.
You can order two box options from their website: the one with eight or one with 16 frozen pies. You can also customize each pie box by selecting the variety of Australian meat pies one by one.
Pros
Variety of options
Includes an ingredient list on their website
Customizable boxes
Hand-made
"Ask any sensible new Zealander and they will tell you: the meat pie is the perfect delivery mechanism for pleasure. There's no question that it is the most appropriate food to partake of before, after, or during any significant occasion, and between-times, too."

- Grant Smithies, Journalist
Things To Consider

Pies are among the most popular dishes to eat in New Zealand and Australia. Here's what to consider to get quality products right on your door.
Variety of Meat
Depending on the company, you will find many varieties of meat pies. Some of them will be staffed only with meat, for example, beef or lamb.
If you are a real meat lover, we suggest trying them, as they are authentic natural flavor sources.
You will find many choices with other proteins like bacon and ham or vegetables like mushrooms or asparagus if you like to experiment with more tastes.
Pay attention to spices, especially if you do not like spicy food. Find ingredients on the website of the meat delivery you have selected, or if it does not exist, simply write an email and ask.
Packaging and Delivery
Most of the producers pay attention to the packaging to keep pies fresh and in one piece. That's why they use special cardboard boxes with dry ice and to ensure that your food arrives safely.
Remember: You have to receive frozen meat pies upon delivery.
Related Articles:
Price
Some say pies that you can order via meat delivery can be very expensive. We think that's to be expected with the type of ingredients they use – fresh and carefully selected. Most of the products will be made the same day, to be fresh when delivered to you.
Also, some bakeries still hand made them, which adds additional value and quality. You will get what you pay.
That's why there is a price difference from the pies you order from these meat delivery services than those produced in the factory and sold in a local grocery store.
FAQs
Why are meat pies so famous in Australia?
Meat pies are very popular in Australia because of their history. Researchers say (1) that the first pastry was made in the second century AD to hold cooked meat. It became so popular that today, people in Australia and New Zealand cannot imagine their breakfast without pie.
Not necessarily. Meat pies are traditionally a very popular choice, especially for breakfast or dinner. Even though they are delicious, they have many calories, so it is not recommended to eat them every day. If you are trying to lose weight or are on a special diet, you probably won't eat pastry.
Where can I order meat pies online?
There are various websites from which you can order meat pies online. Define the most important for you: taste, filling, pastry type, traditional recipe, hand-made, and start your search. Be aware that pies ordered from meat pies delivery services may cost a bit more than those you can purchase in a local store.
Conclusion
You don't mess with Kiwis and Aussies when it comes to pies. For many, these pies bring back great memories.
If my team should select the tastiest and most authentic one, there is no doubt – savory pies made by Australian Bakery Café.
The pastries we have tried were prepared by bakers who follow traditional methods. That's one of the secrets of their outstanding taste.
The second reason is quality, from pastry to filling.
They were delivered on time, in perfect shape. There is just nothing to compare with the savory goodness of these pies.
Of course, you can also try baking your meat pies at home. At Carnivore Style, we always order 100% grass-fed ground beef from ButcherBox to make these delicious goodies in every cookout session. We like how our orders always come fresh and tasty.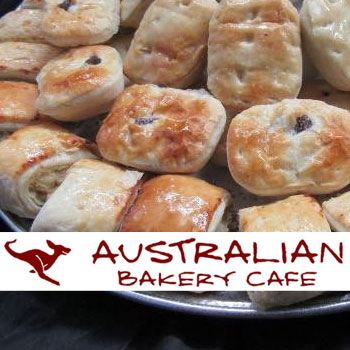 Australian Bakery Café
Our #1 Recommendation
Authentic Australian taste
Fresh when delivered
Regular and party size
Wide variety of products
Was this article helpful?