Both Shepherd's Pie and Cottage Pie are two iconic British dishes, packed with meat, veggies, and a whole lot of flavor.
Either make a wonderful choice for lunch and dinner, being relatively easy and cheap to make.
While they are very similar, there are a few important differences between Cottage Pie and Shepherd's Pie.
It can be difficult to decide which one to cook or even which one to order at a restaurant.
Personally, I love making both of these pies - they make great family dishes.
That's why I have decided to write this article, in hopes that once you know how to tell these delicious pies apart, you will be blessing your family with them too. I have also included my favorite Cottage Pie recipe.
Quick Summary
Cottage Pie uses ground beef, whereas Shepherds Pie uses lamb.
Shepherd's Pie has always used mashed potatoes as a topping, whereas traditionally, Cottage Pie used sliced potatoes.
Cottage Pie came around in 1791, and it was considered a "poor man's dinner."
Cottage Pie: a Summary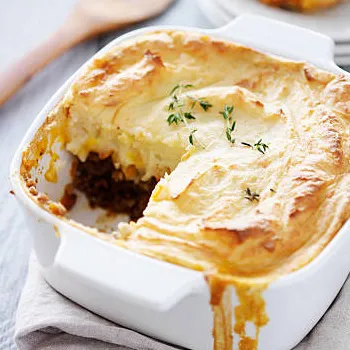 What came first, the cottage or the shepherd?
Well, the Cottage Savory Pie was invented before Shepherd's Pie, dating back to 1791.
Potatoes were very affordable back then; even poor families could use them for a cheap dinner [1].
These poor families usually lived in cottages, and as the dish traditionally uses sliced potato as a topping (resembling the roof of a cottage), this is how the pie obtained its name.
"My childhood favorite is mum's Shepherd's Pie, Yorkshire pudding, and roasted potatoes. It's because of her that I discovered my love for cooking."
- Gordon Ramsay, Chef
Along with the potatoes (now usually mashed potatoes), Cottage Pie was also filled with whatever ingredients they could find - carrots, peas, onions, celery, sweetcorn, etc.
Since it was considered a "poor man's food", it was important to make it as hearty as possible.
Shepherd's Pie: a Summary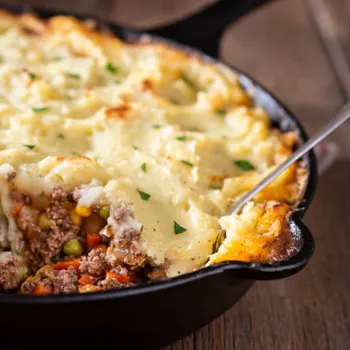 Shepherd's Pie has been said to originate from Ireland, even though it's known these days as a very British dish.
It became a thing almost 80 years after the Cottage Pie, in 1870 [2].
Compared to the Cottage Pie, Shepherd's Pie was a much more upmarket version, using ground lamb or mutton instead of beef.
This is how it obtained its name since shepherds would eat it after attending to their sheep.
Differences Between Cottage Pie & Shepherd's Pie

If you consider the appearance of both Cottage Pie and Shepherd's Pie, they may be impossible to tell apart these days.
However, traditionally, Cottage Pie used sliced potato instead of mashed potato, so it was easier to distinguish.
People tend to believe that the only real difference is the meat, but there is more to it than that.
Here's what's to know about the difference between Shepherd's Pie and Cottage Pie:
1. Meats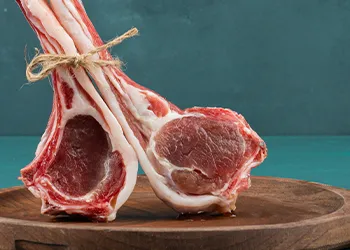 The main difference between both pies is the meat. A traditional Shepherd's Pie uses lamb, whereas a Cottage Pie uses beef.
While the Shepherd Pie has remained the same, Cottage Pie can be made with a meat mixture such as beef, pork, turkey, or chicken.
Basically, any leftover meat you can find.
Related Articles:
2. Vegetables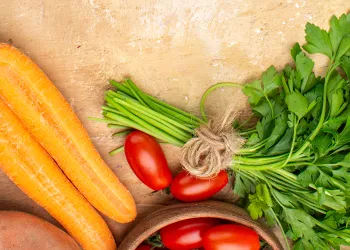 There's quite a debate when it comes to what goes along with the meat filling (other than onions, of course.)
Some people swear by both peas and carrots, and some say it's either one or the other.
Something we should all be able to agree on is that there should be no sweetcorn in Shepard's Pie.
But, all that depends on your personal taste.
3. Gravy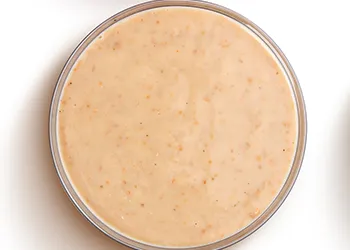 Since these meat pies use two different types of meat - minced beef and lamb mince - you'll want to use two different types of gravy.
Lamb gravy is typically used for Shepherd's Pie, and beef gravy is used for Cottage Pie.
4. Potato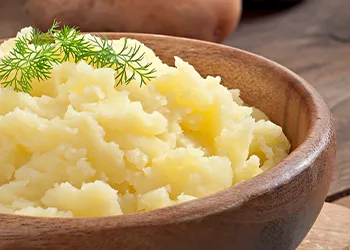 Shepherd's Pie has always been known to use mashed potato topping.
These days, Cottage Pie also typically uses mashed potatoes; however, they traditionally used layered potato slices.
Easy Cottage Pie Recipe

Here's my absolute favorite Cottage Pie Recipe. It takes only 55 minutes to prepare, and you can even use leftover mashed potatoes to make the whole process much easier.
Ingredients:
2 pounds of minced meat (ground beef or pork)

1 large onion 

1 cup of chopped carrots

5 cloves of minced garlic 

1 cup of corn
1 cup of frozen peas 

1 and a ½ cups of beef stock 

¼ cup of tomato paste 

3 tablespoons of Worcestershire sauce

2 tablespoons of dijon mustard

1 tablespoon of cornstarch

2 teaspoons of dried thyme

4-5 cups of mashed potatoes (russet potatoes)

1 cup of shredded cheddar cheese
Instructions: 
Preheat the oven to 400°F.

Grab a cast-iron skillet and place it over medium heat, adding the ground meat with salt and pepper (if you're making the meat-free version, you can use Quorn.) Break the beef into small pieces with a wooden spoon and cook until browned.

Once fully cooked, move around the side of the skillet. Add in the vegetables, except the peas. Cook for 5 minutes until the onions and carrots are fork-tender.

Add in the peas, beef broth, mustard, cornstarch, tomato paste, Worcestershire sauce, and thyme. Mix the whole dish well and add salt and pepper if needed.  

Transfer the beef into a greased baking dish, and scoop the potatoes over the simple meat mixture (add more potatoes if needed.)

Cook for 20-30 minutes until the potato crust is golden and the filling is bubbling. 

Let sit for 5-10 minutes. 
Notes:
To make the mashed potatoes, boil the potatoes until tender. Drain and use a potato masher with 1 tablespoon of butter and ¼ cup of milk. Add salt and pepper to taste. 

To freeze cottage pie, double wrap the meat pie in plastic wrap and store in the freezer for up to 2 months.
Also Read: Meat Pie Recipe
Are Shepherd's Pie and Cottage Pie the Same?
To put it simply, no. Shepherd's Pie and Cottage Pie use different meats, and traditionally, different types of potatoes.
They both have their own history and origins; however, they are pretty similar dishes these days.
So who wins this pie vs pie debate? Well, that all depends on if you prefer lamb or beef.
To confuse you even more, Cumberland Pie also goes hand in hand with the two, but we'll leave that for another day.
---
References:
http://thompsonhouse.ca/2017/11/cottage-pie-history/
https://irishnobleman.com/what-is-shepherds-pie-and-where-did-it-come-from
Was this article helpful?