We like meat distributors that treat animals ethically while delivering a great product. Grass Roots Cooperative is a company that makes a bunch of claims around this idea.
They specialize in humanely-raised livestock. We put them to the test and conducted a Grass Roots Farmer's Cooperative review to see if they are worth buying from.
What is Grass Roots Coop?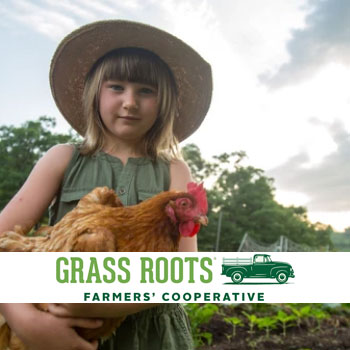 Grass Roots Farmers' Cooperative is a group of farmers throughout the United States who do things differently.
The majority of these are in Arkansas and Missouri, with a few in Texas, Kansas, Oregon, Nevada, and North Carolina.
The cooperative sells their livestock through a website that offers subscription service meat delivery. The co-op sells beef, pork, chicken, and lamb and focuses on small-batch farming.
According to the website, the difference between them and factory farms is that they ensure all livestock have a wide-open pasture for grazing. An emphasis is placed on animal welfare.
Pros
Grass-Fed Meat
Subscription boxes for regular orders
Easy to use website and customer service
Comparable price to the grocery store
Cons
A bit of a small selection
No dry-aged beef options
Free shipping only after $120
Does not ship to Hawaii or Alaska
What's On Their Food Menu?
The company offers various cuts of beef, poultry, pork, and lamb. They do not provide seafood, which you can find through many other subscription box services, such as ButcherBox. Some of their options include:
Grass-Fed Beef
Ground Beef
Ribeye Steaks
Strip Steak
Skirt Steak
Chuck Roast
Pork
Breakfast Sausage
Pork Chops
Ground Pork
Sliced Ham
Pork Sausage
Poultry
Chicken Tenders
Chicken Sausage
Chicken Thighs
Chickens Breast
Turkey Sausage
Lamb
Lamb Stew Meat
Boneless Leg of Lamb Roast
Bone-In Leg of Lamb Roast
What's the Meat Quality?
According to the website, all of their meat is from pasture-raised livestock, which leads to higher quality meat. Many of the comments we found from others seemed to confirm this.
Most reviewers left a comment that the difference in their meat was that it was fresher and had a cleaner flavor.
We decided to test this ourselves as we have many other meat delivery companies. To test this, we ordered one chuck roast, skirt steak, and pork chops.
All three arrived fresh and still frozen in the packaging without much water.
The end flavor came out clean and tasted better than what we've had in the past from various grocery store chains such as Whole Foods.
What's the Price Range?
When compared to other similar meat packaged delivery companies, Grass Roots is lower to medium-priced.
This is also reflective of their limited selection and their lack of more refined high-quality options, which you can find at ButcherBox and other companies.
For the quality of their meats, we found their prices to be reasonable. We came across some reviews that noted that some of their selections could be relatively small concerning the price.
The two orders we placed seemed comparable to what the total order was. However, this may be something to look out for between each product.
What's the Shipping Policy?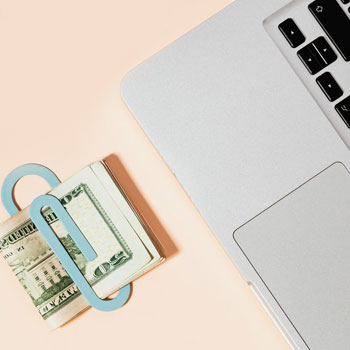 Many of the companies that we've reviewed offer free shipping on all orders. This is one of the ways they can stand out and remain competitive.
The company also offers free delivery, but you must spend over $150 on your order with a catch. If you spend less than this, you will be paying fees.
This is something that we don't particularly like as there are other similarly priced companies that ship for free on all orders.
Their delivery fee for all orders under $150 is a flat $25 fee (1).
Packaging and Delivery
According to their website, every package is shipped in a 100% biodegradable food box. This also means that you can use it for composting for people who like to do that.
Every piece of meat comes individually wrapped and sealed, and then each package is placed in a box with dry ice.
The company delivers each food box through FedEx Monday through Friday. According to the company, each box should arrive within two to seven days after being shipped out.
Grass Roots states that they will ship an order anywhere in the continental United States, which excludes Hawaii and Alaska.
Grass Roots Cooperative Farms

The company works with farms in eight different states within the United States. These locations include:
Arkansas
Missouri
Texas
Nevada
Oregon
Kentucky
Kansas
North Carolina
The Grass Roots Cooperative website states that each farm where their meat comes from is thoroughly vetted for quality control.
When looking at a place to work with, the primary focus is whether they are small-batch family-owned and raising grass-fed beef and other pasture-fed livestock.
One of the things we like about this company is their commitment to working with small family livestock owners. This helps create better transparency regarding how livestock are treated and where their meat and chicken come from.
How Grass Roots Operates
Grass Roots Meats operates by consistently updating their variety boxes, including:
The boxes can be customized with à la carte options, offering a range of cuts from pasture-raised chickens, beef, pork, lamb, and turkey.
They provide fewer common choices like beef liver, beef broth bones, and chicken necks.
Ordering is straightforward; customers can add desired items to their shopping cart and proceed to the checkout page for a seamless transaction.
Return Policy
The actual terms of the Grass Roots return policy state that if you are unsatisfied with the chickens, grass-fed beef, or anything else in your order, call customer service. They do not accept returns since meat is perishable.
However, they can work with you to receive a credit or replacement.
Their return policy is tucked away into the terms and conditions page somewhere in the middle of everything. We always give thanks when a company is willing to state their return policy clearly. With Grass Roots, though, it just isn't the case.
Grass Roots Reward Program
The company does differently from many of the other companies we've seen in the past because they offer a rewards program. The program is simple and similar to many of the other rewards programs out there.
With every purchase you make, you get points that can be used for ordering more grass-fed beef, chicken, or other meat in the future.
You can also receive extra points for doing things like following the company's social media profiles. Finally, they have an option to share your code with friends so that you receive around $30 towards your next order, and your friends or family will receive a similar amount, as well.
Grass Roots Complaints
The majority of complaints regarding co-op stem from the delivery of the meat. This is quite common with most meat box delivery companies but does not necessarily indicate the service itself.
Some meats may arrive thawed and water-filled because they deal with chicken, beef, and other meat delivered.
Online Reviews

After thoroughly researching and testing some of the company's different products, we feel they are a good option. They offer clean meat as advertised, and the price is reasonable compared to some other companies we've reviewed.
Overall, everything was advertised, and their steaks and chickens have the tasty flavor the way they should.
Customer Reviews
Most of the customer reviews come from their Facebook page or the review page from their website. We want to note here that the company has over 8,000 reviews on its website, and all of them are five stars. Though it says these are verified buyers, we have no way to confirm this.
Trustpilot
Grass Roots has a total rating of 3.5 out of five possible stars. We do not know how this score was calculated, as there are no reviews displayed on the site (2).
Facebook Review
The company has a review score of 4.7 out of five stars based on 114 individuals' comments. Most of these comments praise the flavor of their chicken and other products (3).
Related Reviews
Grass Roots Farmers' Cooperative vs. ButcherBox
The main difference between Grass Roots Farmers' Cooperative and ButcherBox is that with ButcherBox, you get pre-selected boxes with meat, while with Grass Roots Farmers, you can hand-pick each cut of meat you want.
ButcherBox is a meat delivery service, which means you subscribe to their website and get a box of meat delivered to your doorstep every month. On the other hand, Grass Roots Farmers Cooperative doesn't have any pre-selected boxes of meat you subscribe to.
Another difference between Grass Roots Farmers' Cooperative and ButcherBox is that ButcherBox isn't a farm but is a business that sources its meat from farms and ranches. Grass Roots Farmers' Cooperative is a group of farms that sell their meat directly on the website.
Lastly, Grass Roots Farmers' Cooperative doesn't offer free shipping unless you spend $120. If you don't spend this much, they have a flat shipping fee of $25. They ship to all US states except Alaska and Hawaii.
ButcherBox has free delivery on all orders. They also deliver across the US except for Hawaii and Alaska. When you place your order, you'll get an email with tracking information and another one confirming the delivery. The meat is packed in a 100% recyclable cardboard insulated box. Each cut of meat is packed in vacuum-sealed packages with dry ice so that it doesn't thaw.
FAQs
Are all Grass Roots Cooperative animals' pasture-raised?
According to the GrassRoots Cooperative website, all of the livestock they handle are pasture-raised. This includes their chicken and beef, which they are famous for. The company lists this as one of the requirements for each farm they work with.
Does Grass Roots Cooperative have a subscription option?
Grass Roots Cooperative has an option for setting up recurring subscriptions. This can be done whenever you are checking out and providing your personal information and payment information.
Where is Grass Roots Cooperative located?
The Grass Roots Co-Op headquarters is located in Clinton, Arkansas. The company works with individual ranches from nine different states around the country. As of 2020, over 20 different farms the company worked with to gather chicken and other animal products.
Are Grass Roots animals given antibiotics?
Grass Roots has apparent standards for how each product must be raised, including how antibiotics can be used. Non-antibiotic therapies are recommended for sick livestock. However, antibiotics can be used in the event chicken or other livestock are sick on a short term basis.
How are Grass Roots Farm animals processed?
Grass Roots Co-Op animals are processed humanely according to their website. Their facilities are located in a central location so that transportation time is minimal. Each of the processing team members is trained so that the Grass Roots chicken and other livestock are humanely harvested in a way that meats humane standards.
"I had posted a negative review about the condition of my order when it was received and that I was having trouble getting an answer from customer support. They have since reached out and taken care of everything in a polite respectful and timely manner once they were aware of the problem. I will definitely be ordering again."

 

- Amanda Hagen, Verified Facebook Reviewer (4)
Is Grass Roots Worth It?
Based on our Grass Roots Cooperative review, we think the company can be useful for grass-fed meat box delivery. That said, based on our experience, we prefer ButcherBox for their high-quality steaks.
They specialize in meat box delivery and have a wider variety of steaks and meats to choose from, including seafood.
ButcherBox ships to all contiguous states, so shoppers can enjoy one or more of their meat box options. To try out high-quality steaks and seafood, check out ButcherBox today.
#1 Meat Delivery Service
ButcherBox
Click For Best Price

Pros
Grass-fed and grass-finished beef delivered directly to your door
Without antibiotics or added hormones
Customizable boxes available
Select from up to 21 different cuts
Get the BEST PRICE until the end of December
Was this article helpful?