Grilling is one of the most popular summer activities in America. If you are looking to purchase a new grill, it might be helpful to compare two of the most popular grills on the market today: Nexgrill and Weber grills.
Both brands offer great grills that will fit your budget and cooking style, but they are very different from one another.
Which grill is right for you - Nexgrill vs. Weber? I'll use my six years of experience as a competitive grill master to break it down and help you make an informed decision.
About Weber Grills

Weber-Stephen Products LLC is a Chicago-based company that makes grills and accessories. They've made barbecues since George Stephen, the creator of the Weber grill, created a barbecue in the shape of a ball in 1952 [1].
The 1960s brought out the original charcoal kettle grill design, and during this period, the brand truly gained its popularity. In the 1970s, Weber launched its first gas grills and started the outdoor cooking trend in the grilling industry.
The Weber Company has continued to evolve, improving its cooking appliances over time. It has established itself as one of the leading manufacturers of quality outdoor cooking products, including charcoal grills, stainless steel gas grills, smoker boxes, hibachi, rotisserie kits, and more.
Grill Area
Weber grills are known for a generous cooking area. You have different grill sizes to choose from - from small (363 square inches) up to a huge grill with 1,100 square inches.
Whether cooking for your family or the masses, Weber has you covered.
Heat Output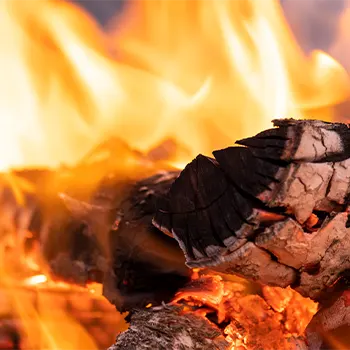 A Weber grill can generate more than enough heat output to do any sort of cooking you may need.
Although they go as high as 69,000 BTUs of total heat output, individual Weber large gas grills may never need that much.
This is because they are built for efficiency and can generate intense heat for searing, smoking, and other cooking techniques.
They maximize the amount of heat by using their design to regulate airflow and minimize the venting of hot gasses out of the grill.
This impressive design ensures that you don't need to be a professional chef in order to have delicious results.
Technology
Weber has been at the forefront of grilling technology for over 60 years. Known for an innovative grease management system and tuck-away warming rack, the company is a pioneer.
Today, Weber offers an electronic grilling assistant that will send the following information to your smartphone:
Directions on setup
When it is time to flip and serve
Alerts for various doneness levels
Estimated cook time and readiness countdown
Warranty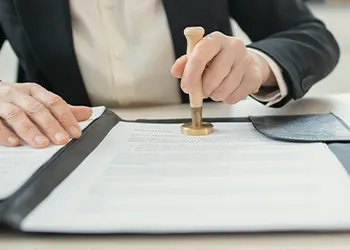 Weber has an industry-leading warranty of 10 years on most of its current grills, which is one of the reasons why Weber grills are so expensive. However, they are well worth it.
There are a few parts (such as ignitors) that are only covered for two years, but the majority of components have a decade-long warranty.
Weber builds its grills to last as long as the warranty, so most owners will never take advantage of this program. However, it is nice to know that you are covered should the need arise.
About Nexgrill Grills

Known for their top-end stainless steel grills, Nexgrill Industries also produces stainless steel burners and heaters, stainless tool cabinets, as well as patio furniture.
The company is headquartered in California and has been producing charcoal, gas, and propane grills since 1993 [2].
Grill Area
Nexgrill tends to have a smaller cooking surface than Weber when comparing the smallest and largest grills.
For example, the Nexgrill upper-end grills top out at a very respectable 806 square inches of surface area. This is more than enough for most families or small groups, but not quite as much as Weber.
This same trend continues at the low end as well. Of course, these grills are designed to be compact and mobile, so a large surface area is not expected.
Heat Output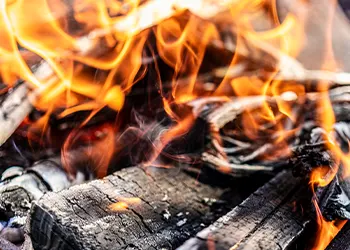 Nexgrill generates 57,000 BTUs in its high-end grills. In the Nexgrill vs. Weber comparison, the heat output of Nexgrill models is not as high as what Weber models generate, but it is still quite substantial.
It should be noted that most people do not need to maximize the heat output as a primary feature of their grill; they just need to have enough to cook their food.
Technology
The Nexgrill grill does not have a smartphone system like Weber, but the company has worked to create infrared cooking technology to give you flexibility while cooking.
By adjusting firebox dividers and stainless steel infrared heat plates, the griller can have control over the infrared technology and the cooking environment.
Warranty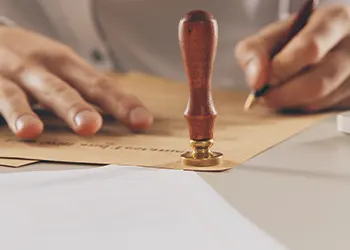 Nexgrill has a 12-month warranty for its grills, which is far shorter than Weber. However, it is still more than enough in case you have any issues with a new grill.
It also guarantees its burners for 8 years, which shows how much they believe in this part of their grills.
Technology
The Nexgrill grill does not have a smartphone system like Weber, but the company has worked to create infrared cooking technology to give you flexibility while cooking.
By adjusting firebox dividers and stainless steel infrared heat plates, the griller can have control over the infrared technology and the cooking environment.
Top Weber Grills
Weber Original Kettle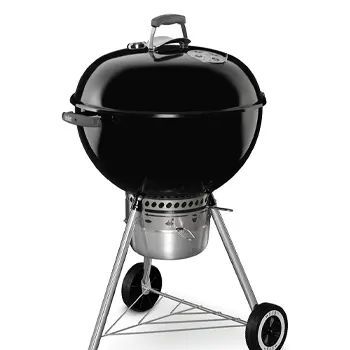 The Weber Original Kettle is the charcoal grill that started it all. It has had some improvements over the years, but it still has the same basic design.
The Weber Kettle is very popular because of its versatility and functionality. Particularly with the premium version, there are advances that will bring back your passion for charcoal grilling.
This grill has a cooking area of 363 square inches, which is sufficient for 13 burgers created by a Weber burger press. And with an integrated thermometer in the lid, you can be sure you will not overcook your food.
The lid is porcelain-enameled to retain heat while resisting rusting and peeling. Additionally, the lid has a hook on the side of the grill so you never have to place it on the ground while cooking.
The Original Kettle Premium has two additional upgrades that make a huge difference while grilling. First, the cooking grates are hinged so that you can add charcoal while you are grilling. Second, the grill has a cleaning system that ensures it is easy to remove all your ash with a single touch.
All of these features make Weber grills very popular and worthy of consideration for any barbecue enthusiast.
Pros
Small enough to be portable, but large enough to cook whatever you need
Simple cleaning system; all the benefits of charcoal without the mess
Hinged cooking grates let you refresh your charcoal to keep your grill hot
You'll never have to worry about your grill's temperature again, with the built-in thermometer
Cons
The wheels are plastic and not designed for rough terrains
Weber Spirit II E-210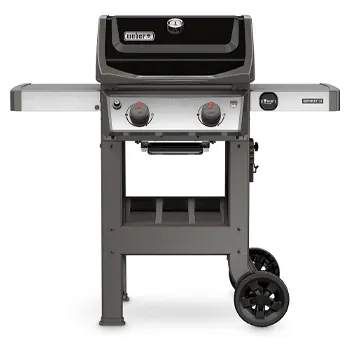 The Spirit II E-210 is a terrific entry into the Weber family of gas grills. This two-burner model has all the basics needed to become familiar with liquid propane-powered grilling.
The Weber Spirit II generates 26,500 BTU per hour with its two burners made of stainless steel. It has over 450 square inches of grilling space.
The E-210 devotes 360 square inches to the large cooking surface, and it offers the other 90 square inches as a secondary warming rack within the cook box.
Further, the grill comes with two convenient side tables that are strong enough for heavy platters of food. These side tables can be folded up to allow you to store the grill in small spaces. The side tables prevent having side burners on this grill though.
The cooking grates on this grill are porcelain-enameled cast iron. They retain heat well, are tough enough to last through all your grilling seasons, and are simple to clean.
This Weber model uses a standard 20 lb. liquid propane tank and comes with an integrated fuel gauge, so you are never in doubt as to how much propane gas you have left.
Finally, this model is compatible with the Weber iGrill 3 Bluetooth grilling thermometer and app. This device includes food probes and delivers grilling data directly to your smartphone.
This is an excellent grill that will provide you with a lifetime of memories and delicious food. Invite some friends over, push the AA battery gas ignition, and enjoy the experience.
Pros
Works with the iGrill thermometer system to cook meat to the proper temperature and improve cooking performance
Folding side tables make it easy to prepare and cook on a large scale
Cast iron cooking grates are durable, heat resistant, and can be easily cleaned
Cons
You have to pay extra for the iGrill system - it is not included with the Spirit II E-210
Top Nexgrill Models
Nexgrill 5-Burner Propane Gas Grill
The Nexgrill 5-Burner Gas Grill is a versatile and durable propane grill with a variety of features.
Its main cooking surface has 460 square inches, and it is large enough for preparing a dinner for the entire family.
The grill also comes with a 160 square inch warming rack and secondary cooking surface to keep food warm or off the flame.
This barbecue produces up to 55,000 BTUs per hour on the main burners and another 12,000 on the extremely handy side burner. Having these two separate cooking surfaces means you can cook several foods at once without compromising the taste or quality.
The grill comes with five main burners designed to integrate with angled flame tamers. These stainless steel tamers prevent flare-ups, create an even heat cooking system, and turn food drippings into a flavorful smoke to permeate your food.
Lighting the propane is a breeze with a push-to-start electronic ignition system. The porcelain cast-iron grates spread the heat evenly, so you get an excellent sear on your food.
The large grill offers sufficient surface area to cook for large parties. And the durable stainless steel exterior means that it always looks good for your guests.
Pros
The side burner is extremely handy for heating sauces or cooking a variety of great-tasting food simultaneously
The cast-iron cooking grates are durable, distribute heat evenly, and are large enough to cook for parties or family
It is easy to light the grill and the side burner with the push-to-start electric ignition
Cons
Heavier and bulkier than the Weber gas models - needs a larger space to store and is harder to move
Nexgrill Fortress 2
The Nexgrill Fortress 2 is a portable tabletop gas grill that is as rugged as it is small. This efficient grill was designed for anyone who needs a compact liquid propane grill for car camping, tailgating, or any other on-the-go activities.
The cooking area has 261 square inches, and it is good for grilling steaks, burgers, or hot dogs.
The grill generates 13,500 BTUs per hour, which is sufficient to get your food cooked quickly on a grill this size. However, due to its size, it does not come with a warming rack.
This grill has a heavy-duty cast aluminum construction, which makes it both durable and lightweight. You can take it anywhere you go without lugging around a heavy stainless steel gas grill.
The Fortress 2 is also super easy to set up and use; just attach the propane tank to the integrated hosing system, and you are ready to go.
The grill comes with a one-hand push-and-turn button ignition system for easy operation. Additionally, there is an integrated thermometer in the lid that always lets you know what the temperature is.
For a small, portable propane grill with two stainless steel burners, the Fortress 2 is a great option. You won't be limited to just using it in the backyard; you can take it anywhere you need.
Pros
Very portable for a natural gas grill and you can take it everywhere
Lightweight and durable with heavy-duty cast aluminum construction
Comes with an integrated thermometer to help prevent your meat from being overcooked
Cons
Generates fewer BTU's per hour than the other grills
Nexgrill Vs. Weber - The Bottom Line
Although both Weber and Nexgrill make solid grills, when you compare them side by side, it is clear that Weber has the edge. They may not have infrared technology, but you just can't beat their cooking area, warranty, and heat output.
My top pick for the best overall grill is the Weber Original Kettle. It has been a favorite for over 50 years and for good reason. It offers an excellent combination of performance, convenience, and size for any charcoal lover.
The improvements to the grill grate and cleaning system make the Original Kettle so easy to use that it has to be the #1 choice.
If you are looking for a natural gas grill, then I recommend the Weber Spirit II E-210. It has the size and power to cook for your whole party.
These two grills are both exceptional, from the porcelain coating and the individual cooking elements to the cooking spaces that allow you to easily cook large quantities of food.
At the end of the day, the choice is all yours. Both Nexgrill and Weber are worthy competitors in the grilling world.
Whatever you do, enjoy the grilling season with friends and family.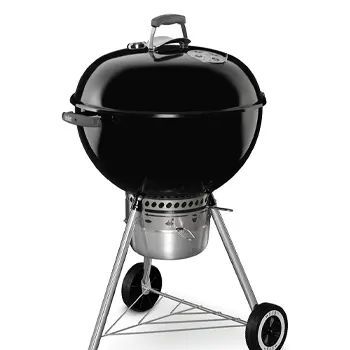 Weber Original Kettle
Our #1 Recommendation
Small enough to be portable, but large enough to cook whatever you need
Simple cleaning system; all the benefits of charcoal without the mess
Hinged cooking grates let you refresh your charcoal to keep your grill hot
You'll never have to worry about your grill's temperature again, with the built-in thermometer
Check Current Price