We recently had an office party and wanted to try something out of the ordinary.
Instead of going for the usual beef, chicken, and pork, we wanted some bison, lamb, and venison so we ordered meat from The Honest Bison.
I've been trying and using meat delivery services for years, and I've tried every meat delivery service available.
In this review, I'll talk about whether Honest Bison meat is worth it or not. I'll let you in on their meat quality and shipping practices and compare them with other meat delivery services I used.
Let's start these Honest Bison reviews.
What is The Honest Bison?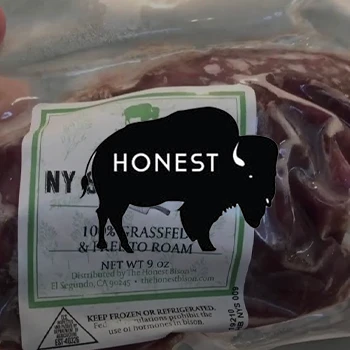 The Honest Bison is a meat delivery service founded by Sean Lenihan in 2012. They only offered 100% grass-fed bison meat in the beginning. However, they soon expanded to offer other game meats, such as venison and elk.
Apart from individual meat cuts, they also offer a variety of Chef's Boxes, which are collections of meats, such as ground bison, sausages, steaks, and more.
The Honest Bison has its own 50-acre bison ranch in Cadott, Wisconsin, where most of their grass-fed bison meat comes from.
The Honest Bison Highlights

Here are the biggest benefits of The Honest Bison meat delivery service, as stated by most professional Honest Bison reviews.
1. Meat Selection
The Honest Bison specializes in game meats. Apart from bison meat, they also offer venison and elk meat options. But they expanded their offer to beef, lamb, and pork.
Overall, they have a well-rounded meat selection that can satisfy meat lovers craving something more exotic or a more standard meat offering.
Here are some examples of their most popular cuts:
Bison meat:
Whole bison tenderloin
Ground bison
Bison bratwurst
Short ribs
New York steaks
Bison burgers
Venison:
Short ribs
Ground venison blend
Medallion
Filet mignon
Venison burgers
Elk:
Fajita strips
Elk ribeye
Filet mignon
Stew meat
Pork:
Ground meats
Pork loin chops
Pork sausage
Beef:
Flat iron steak
New York steaks
Ribeye steak
Beef sausages
Burgers
Lamb:
Lamb chops
Lamb tongue
Ground lamb
Lamb sausage
I liked that you have complete freedom in choosing which cuts of meat you want. For example, my first order was a combination of bison meat, elk meat, and venison cuts, while the second time, I tried their beef, lamb, and pork.
2. Chef's Boxes

In case you don't want to pick each cut of bison meat yourself, The Honest Bison has a selection of six Chef's Boxes. Here's a breakdown of each one [1].
Royal Steaks $700 — Includes a selection of 4 bison and 4 elk steaks.
30-day reset $275 — Includes a selection of bison cuts, such as sirloin steaks, medallions, ground bison, chuck roast, stew meat, sirloin tip roast, burgers, and fajita strips.
Game time $220 — Includes a selection of more than 15 lbs of bison meat, such as ground bison, tenderloin tips, bison meat burgers, hot dogs, fajita strips, and bison meat bratwurst.
Epic griller $250 — Also includes a bison meat selection, such as New York and ribeye steaks, tenderloin tips, and medallions.
Ground sampler $240 — Contains 16lbs of ground bison meat, elk meat, venison, and pork.
Meal prepares $199 — Includes a selection of elk meat and bison meat, such as elk medallions, fajita strips, ground elk, ground bison, bison chuck roast, and bison brisket.
I admit I haven't tried all of these, but I ordered a ground sampler box. I was more than satisfied with the quality. It contained delicious meats. The bison meat burgers were flavorful and juicy.
I cooked the elk medallion medium rare with olive oil and bacon for some extra flavor, and it was a hit. Finally, the elk meat I tried tasted similar to the cooked beef. I also recommend adding olive oil; it'll taste slightly sweeter than usual.
3. Meat Sourcing and Certificates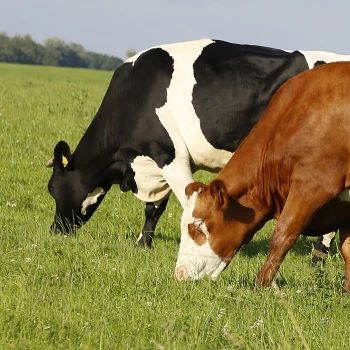 The Honest Bison says their meat is processed minimally. All animals, even game meat, are farm-raised, and the animals are allowed to forage freely on their ranch.
Moreover, the animals aren't given any added grains, growth hormones, or antibiotics.
Bison, elk, venison, and other animals are humanely raised on The Honest Bison ranch. The Honest Bison works with ranches in South Dakota and Oregon, ensuring the animals are humanely raised.
Bison is 100% grass-fed, and elk and venison are allowed to graze naturally.
They only sell US-grown meat. Because the animals are treated humanely, the meat has better natural flavors and more protein.
The Honest Bison ensures transparency in how they source their meat. They also detail all the certificates that prove their meat is high-quality [2].
Global Animal Partnership G.A.P. Certified — This certificate means their animals are certified pasture-raised according to G.A.P. standards, and 85% of their bison meat comes from 777 Bison Ranch in South Dakota.
E.O.V. Certification Land to Market — This certificate means their meat is raised on ranches that implement holistic and regenerative practices. The plants and grasses that animals eat are in good condition.
American Grassfed Association A.G.A. Certified — This certificate establishes that animals are allowed to forage, they aren't raised in confinement, aren't given any hormones or antibiotics, and are all raised in the U.S.
Audubon Certified — Their animals, especially bison, are grazed on bird-friendly pastures. This program ensures the protection of grassland birds.
Certified Paleo — All animals are either 100% grass-fed or grazed according to their natural habits.
Pros and Cons
Pros
Minimally processed meat
100% grass-fed meat
Supports sustainable farming
No added hormones or antibiotics
Cons
Expensive compared to other meat delivery services
Long delivery
The Honest Bison Shortfalls

There were also some things I didn't like about The Honest Bison, and I wished they had improved on.
1. No Poultry or Seafood
While I was overall satisfied with their meat options, I missed some cuts of meat, particularly poultry and seafood.
The Honest Bison doesn't even offer chicken, which is a standard meat delivery service offer.
2. Shipping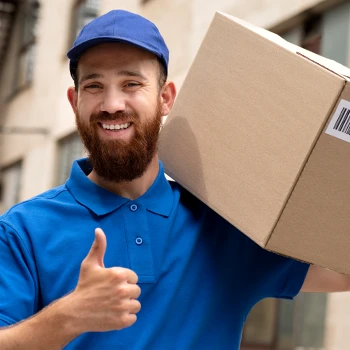 Another thing I wasn't thrilled with when it comes to The Honest Bison is their packaging and shipping practices.
First, there's a $150 minimum for all orders, which is pretty high. What other negative reviews note, and I agree with, is that they don't offer free shipping.
They charge shipping $19.95. However, if you want your order to arrive in 2 days, you'll have to pay $27. If you want a next-day order, the shipping is $47, and if your order arrives on Saturday, you'll have to shell out $50.
But, if your order is more than $250, you qualify for free shipping. So either way, be prepared to spend a lot when ordering from The Honest Bison.
Their orders are shipped on Mondays and Tuesdays (unless you opt for fast, next-day, or Saturday delivery), and you'll have to wait 5 to 10 days for your box to arrive.
My order arrived in a week. That is a long wait time and requires some planning ahead.
The Honest Bison Compared to Other Meat Delivery Services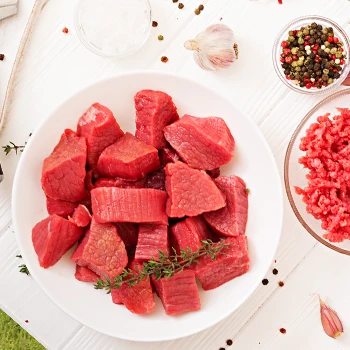 The Honest Bison offers game and standard meats but no poultry and seafood. ButcherBox doesn't offer any game meats.
They have pork, beef, chicken, and seafood. Snake River Farms have beef, pork, lamb, seafood, chicken, and bison.
Crowd Cow has the biggest selection. They offer game meats, chicken, duck, turkey, beef, lamb, seafood, and pork.
The Honest Bison has expensive Chef Boxes compared to other meat delivery services.
For example, their most expensive box is $700, while the most affordable one is $199.
On the other hand, ButcherBox subscription boxes are priced at $137 or $253, depending on which size you choose.
Crowd Cow has boxes ranging from as little as $35.12 to $356, while Snake River Farms boxes go from $137 to $499.
Finally, The Honest Bison shipping is $19.95 for orders lower than $250.
Crowd Cow charges shipping $19.99, and Snake River Farms shipping starts from $9.99 ButcherBox is the only one that offers free shipping.
Other Meat Delivery Reviews:
Where to Buy The Honest Bison Meat?
You can buy The Honest Bison Meat on the official website. You can choose between individual cuts or six Chef's Boxes.
How Does The Honest Bison Works?
You can easily place an order by browsing through the wide range of meat cuts. The Honest Bison specializes in offering meat sourced from bison, venison, and elk.
Their elk section, for example, includes an array of mouthwatering options such as bison filet mignon, elk steak, elk burgers, medallions, ribs, briskets, and ground elk. Each item is priced accordingly, reflecting its excellent quality and taste.
The Honest Bison Reviews from Other Users
I've also checked out the Honest Bison meat reviews from other users, and here's what I found out.
"As a repeat customer, this is the best Bison you can purchase. The way that they are raised, the packaging & all my shipments arrive frozen & perfectly packed. Try it, and you won't be disappointed."
- Dolores, Trust Pilot
"I was really shocked at the price I paid for this meat, all except the hamburger and bison ribeye. The rest was the size of a mini card deck. I would call this a sample, not even a meal for the price. I wish I would have known this beforehand."
- Jeff , Trust Pilot
FAQs
What is The Honest Bison's Return Policy?
The Honest Bison's Return Policy states that you can return the order within three days of receiving it if you aren't happy with it.
Is the Honest Bison Worth the Money?
The Honest Bison isn't worth the money unless you have money to burn. Although they offer quality cuts, their meta is on the pricey side. There are other meat delivery services that offer the same quality for a much more affordable price.
Should You Order from The Honest Bison?
While The Honest Bison has some benefits, I wouldn't recommend it. A great alternative is the ButcherBox.
ButcherBox's meat delivery service offers five subscription boxes, including a custom box where you can pick each cut of meat yourself. Not to mention, ButcherBox is much more affordable compared to The Honest Bison.
ButcherBox has free shipping on all orders. Their boxes arrived packed with dry ice, so they stayed frozen for a long time.
Most importantly, ButcherBox meat is sustainably sourced and of high quality. It's sugar-free, and the animals' diet is without added hormones or supplements.
#1 Meat Delivery Service
ButcherBox
Click For Best Price

Pros
Grass-fed and grass-finished beef delivered directly to your door
Without antibiotics or added hormones
Customizable boxes available
Select from up to 21 different cuts
Get the BEST PRICE until the end of September
Was this article helpful?