Being a passionate carnivore means doing a lot of grilling and smoking. And by a lot, I mean at least once or twice a week. But, a traditional smoker is time-consuming and expensive. I wanted to find a smoker that won't break the bank, so I turned to electric smokers.
Electric smokers are user-friendly, fast, and most importantly, there are numerous options that don't cost an arm and a leg.
I tested different smokers based on their performance, build, and capacity to find the best one out there.
Here's the ultimate list of the best electric smokers under $200 so you can choose the one for you.
The Best Electric Smokers Under $200
#2nd Best Choice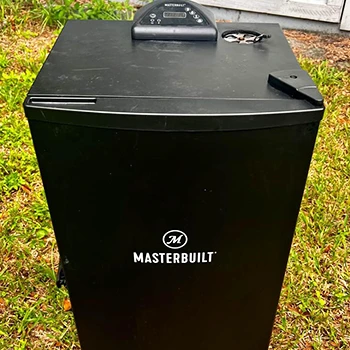 Masterbuilt
Check Current Price
#3rd Best Choice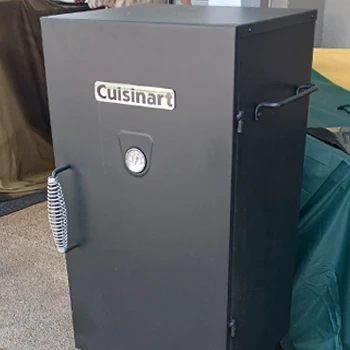 Cuisinart
Check Current Price
Top 5 Electric Smokers Under $200
Buyer's Guide for the Best Electric Smoker Under $200
Even though these best electric smokers come at a reasonable price, you need to know what to look for in terms of other equally important traits.
1. Cooking Surface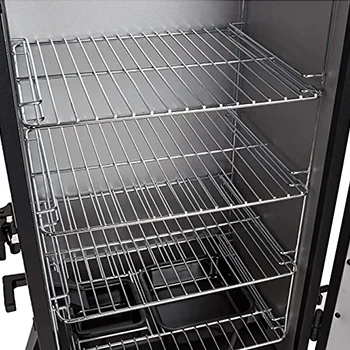 Most electric smoking models have a box design and several cooking racks (usually three or four). The trick is checking the width of electric smoking devices. For example, four racks sound great, but there's no point in having that many racks if you can't fit a full rack of ribs.
Luckily, these smokers don't need huge charcoal and wood chips reservoirs, so they can dedicate more space to the cooking surface. The larger the cooking area, the more options you have for food smoking.
Also, think about how many people you cook for. If you have a small family, you'll be fine with a smaller cooking capacity.
2. Build Quality
A low price doesn't mean your new electric smoker has to be made with cheap materials.
Look for an inexpensive electric smoker made from steel, especially heavy-duty or stainless steel. Stainless steel is durable, won't rust, and can withstand high temperatures for a long time.
Porcelain and cast aluminum are also good options. Cast aluminum can withstand most weather conditions and not rust, so it's a good option if you live in a place with a lot of rain.
Another important thing to check is the grate material. Best cooking grates are porcelain-coated or chrome-plated cooking racks. These are easy to maintain and heat evenly and can last for years.
Char-Broil and Masterbuilt have chrome-plated cooking grates.
3. Power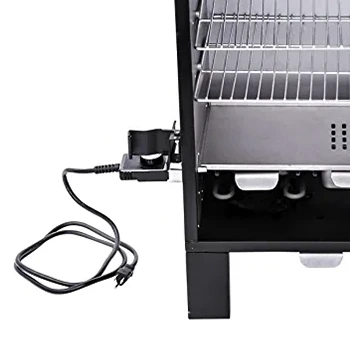 Electric smokers use electricity to run, but you should know your smoker's power and temperature capabilities.
The wattage tells how powerful an electric smoker is, how much electricity the smoker will use, and how fast it can heat up.
The power rating of home electric smokers goes from 200 to 1500 watts per hour. The higher the power rating, the higher the heat the smoker can produce. The higher the power also means the faster the smoker will heat and cook.
Cuisinart and Dyna-Glo have a high wattage of 1500 watts, so you can cook thick cuts of meat. On the other hand, Big Chief Electric Smoker only has 450 watts, so it's used for cold smoking.
Think about what cuts of meat you want to smoke, and check if the electric smoker you're interested in is powerful enough.
4. Temperature
Electric smokers usually reach 275 degrees, which is enough to cook most meat cuts. However, several smokers have a temperature range of 100 or 150 degrees to 400 degrees. This means you can do both hot and cold smoking [1].
On the other hand, some devices are intended to be used as cold smokers, such as Big Chief. It only reaches 165 degrees, so it's a good choice if you want to smoke fish and jerky.
Overall, think about what food you want to smoke and check the maximum temperature when choosing an electric smoker.
5. Temperature Control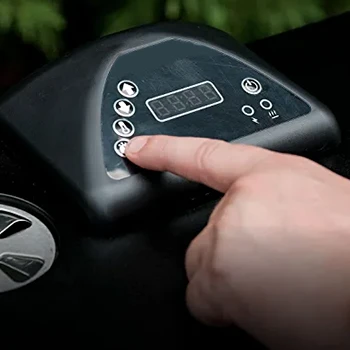 Electric smokers give you a lot of control over the temperature. Most have onboard electric temperature controls you set the same way when preheating an oven.
You don't have to do the manual work of adjusting the temperature for most electric smokers. They usually have analog dials you use to set the desired temperature. For example, Char-Broil has analog temperature control.
Some models don't have analog but digital temperature control. You set the temperature and the cooking time, and the smoker does all the work. This means you can set it and forget about the cooking process.
There's no need to hover over the smoker and watch the food for hours because the temperature control unit adjusts everything to your preferences.
6. Features
Look for smokers with features such as removable components. For example, you want a smoker that has a removable water tray, grease tray, and cooking grates that are easy to clean.
You can take it out of the smoker and clean it in your sink instead of bringing water and soap to the smoker.
Another useful feature is the wood chip tray accessible without opening the main door. This means you can add wood chips without letting out any heat and smoke.
Other important features are the temperature and meat probes. These are useful for checking the temperature and the meat's doneness.
The digital control panel is another nice feature. It lets you set the internal temperature, and some models even let you choose the cooking time.
7. Portability
Generally, electric smokers rely on electricity, so they aren't very portable.
However, most of them are lightweight, and some have wheels, so you can move them around as needed. This is handy when you have to move the smoker from the kitchen to the backyard.
Some smokers, such as the Char-Broil, have carry handles, so you can move them on your own.
8. Price and Warranty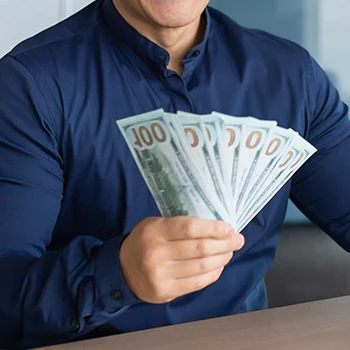 There are many high-end smoker models you can go for, but my advice is to stick to $200 if you're a beginner. You can choose a smoker for under $100 but stay in the $200 range, as these have a better heating element and more durable construction.
You can gain smoking experience and knowledge on an inexpensive smoker before upgrading. Also, this way, you won't lose much money if you end up damaging the smoker.
In terms of warranty, choose an electric smoker under $200 with at least several months of warranty from the manufacturer.
This means you can get help from the manufacturer or have parts replaced if something goes wrong.
Related Articles:
FAQs
Is It Worth Buying an Electric Smoker?
Yes, it's worth buying an electric smoker. They are easy to control and use and produce reliable cooking results. Electric devices are more reliable than gas smokers, especially stainless steel ones, as they have good heat retention.
Should I Soak Wood Chips for an Electric Smoker?
No, you shouldn't necessarily soak wood chips for an electric smoker. The wood chips are designed to provide distinct flavor without being soaked previously.
How Do I Choose an Electric Smoker?
You choose an electric smoker by picking those that have steady temperature control, double wall insulation, good airflow, and quality burners and coating.
How Long Do Electric Smokers Last?
Electric smokers can easily last for 10 years and more, but it all depends on the warranty and the smoker's build. Make sure to check your electric smoker is made of sturdy materials, like stainless steel.
How Far Should an Electric Smoker Be from the House?
An electric smoker should be at least 10 feet away from your house.
Who Manufactures Rangemaster Electric Smokers?
The Rangemaster smokers are currently manufactured by the GHP Group and sold under the Rangemaster brand at Aldi stores.
What's the Best Electric Smoker Under $200 for You?
Electric smokers are powerful BBQ machines that are versatile and hassle-free but still won't break your budget.
After trying some of the industry's leading brands, my vote goes to the Char-Broil analog smoker. It has a powerful heating element that lets the smoker reach 350 degrees.
544 square inches of cooking space are enough for cooking for a medium number of people. Moreover, the cooking grates are chrome plated, which is the best material for them. It ensures they are durable and have even heat distribution.
Finally, it's easy to use. Adjust the temperature using the dial located at the front, and check it via the door-mounted gauge. This smoker will give you delicious and consistent smoking results at an affordable price.
Char‑Broil Analog Electric Smoker (Best Overall)
Our #1 Recommendation
Large cooking area
Good weight support system for cooking whole chicken or turkey
Stable cooking temperature
Carry handles for easy mobility
Get the BEST PRICE until the end of December
Was this article helpful?