Bobby Flay is one of the best-known chefs in the world, and he's known for his love of all things grilled. So it's no surprise that Flay has a killer Philly cheesesteak recipe up his sleeve.
This recipe is simple to follow and creates delicious results. The key to making a great Philly cheesesteak is to use good quality meat and cook it properly. Let's take a look at how Flay makes this classic sandwich.
Recipe Overview
Prep Time: 30 min
Inactive Time: 45 min
Cook Time: 60 min
Total Time: 2 hr 15 min
Number of Servings: 4
Ingredients
Olive oil

2 to 2 1/2 pounds of strip loin, trimmed

Salt and freshly ground black pepper

Soft hoagie rolls, split 3/4 open
Provolone Sauce
1 tablespoon unsalted butter

1 tablespoon all-purpose flour

1 teaspoon kosher salt

2 cups heated whole warm milk

1 cup grated aged provolone cheese

1/4 cup grated Parmigiano-Reggiano

1/4 teaspoon freshly ground black pepper
Sauteed Mushrooms
2 tablespoons olive oil

1 tablespoon unsalted butter

Salt and freshly ground black pepper

3 tablespoons finely chopped fresh parsley leaves

1 1/2 pounds coarsely chopped mushrooms (cremini and shiitake)
Caramelized Onions
2 tablespoons unsalted butter

1 tablespoon canola oil

1 teaspoon kosher salt

1/4 teaspoon freshly ground black pepper

3 large peeled, halved, and thinly sliced Spanish onions
Sauteed Peppers
2 tablespoons olive oil

2 poblano peppers, thinly sliced

2 Cubano peppers, thinly sliced

Salt and freshly ground black pepper
Instructions
In order to make the meat easier to slice, place it in the freezer for 30-45 minutes.

Remove the meat from the freezer and cut it into very thin slices.

Sauteed peppers: Heat the oil over high heat in a medium saute pan. Add all peppers and cook until soft. Season sauteed peppers to taste with salt and freshly ground black pepper.

Caramelized onions: Heat the oil and butter over medium heat in a large saute pan. Put in peeled, halved Spanish onions, freshly ground black pepper, and salt. Slowly whisk, cooking until caramelized and golden brown, about 30-40 minutes.

Sauteed mushrooms: Heat the oil and butter over high heat in a large saute pan. Add the cremini and shiitake mushrooms and cook until they are golden brown. Stirring occasionally, add parsley and season to taste with salt and freshly ground black pepper.

Provolone sauce: In a medium saucepan over medium heat, melt butter and whisk in flour over 1 minute. Add whole milk to the flour mixture, whisking constantly until thickened - approximately 4-5 minutes. Remove from milk heat and stir in the provolone and Parmesan. Season provolone sauce with salt and freshly ground black pepper to taste.

Heat grill pan or griddle over high heat. Brush oil over steak slices and season with salt and pepper to taste. Cook slowly, 45-60 seconds per side.

Put the steak on the bottom half of the roll. Place provolone sauce over the meat and then top it with peppers, onions, and mushrooms.

Salt and pepper to taste.
Recipe Notes
This recipe is best served hot, right off the grill. However, it can be made ahead of time and reheated.

If you're short on time, you can skip the step of freezing the meat. Just slice it as thinly as possible.

You can make the cheese sauce beforehand and reheat it.

The recipe calls for whole milk, but you can substitute lower fat milk mixed with cream.
Related Articles:
Nutrition Facts
Calories: 650
Total Carbs: 56g
Protein: 41g
Fat: 31g
Fiber: 3g
Net Carbs: 49g
"The process and the great smells it produces make everyone hungry and get everyone's mouth watering."
- Bobby Flay
Things To Serve With Philly Cheese Steak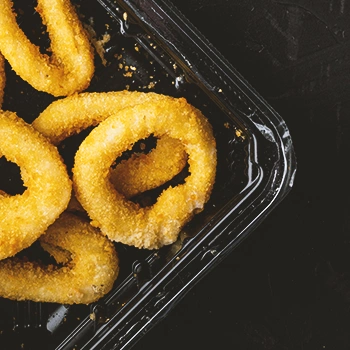 Philly cheesesteak sandwiches are traditionally served with a side of fries, potato chips, onion rings, or potato salad.
Those all go great with the caramelized onions, sauteed mushrooms, and provolone cheese.
You can top them with many different condiments, such as ketchup, steak sauce, oil and vinegar, mayonnaise, BBQ sauce, garlic salt, and hot sauce.
You also can add sweet peppers, parsley, parmesan, olives, lettuce, pickles, pepperoncini, tomatoes, or banana peppers to this recipe.
If you want to balance the recipe with something a little more healthy, you could also serve them with a green salad or roasted vegetables.
When you're feeling indulgent, you can even top your sandwich with a fried egg or bacon.
FAQs
What Is the Best Cheese to Use for Philly Cheesesteak?
The best cheese for to use for Philly cheesesteak is provolone, but you could also use American cheese, sharp cheddar, Swiss cheese, or mozzarella. Cheese Whiz is another popular option but not as common outside Philadelphia [1].
What Type of Meat Should I Use for Bobby Flay Philly Cheese Steak?
You should use ribeye steak for Bobby Flay Philly cheese steak, but you could also use top sirloin, flank steak, or skirt steak [2].
How Do You Keep Philly Cheesesteaks From Drying Out?
To keep Philly cheesesteaks from drying out, you must not overcook them. Cook it for 45-60 seconds per side, or until it is browned but still juicy. You could add some beef broth, melted butter, or steak sauce to moisten the meat.
How Long Can You Store Leftover Philly Cheesesteak Sandwiches?
You can store leftover Philly cheesesteak sandwiches in the fridge for up to 3 days. Reheat in the microwave or oven until completely warmed through.
You could also freeze the sandwiches for up to 2 months. Defrost in the fridge overnight and then thoroughly reheat and add salt and pepper.
Philly Cheesesteak: Final Thoughts
Bobby Flay has created an excellent recipe for Philly cheesesteak sandwiches. It has all the traditional ingredients plus some of Flay's unique flair.
Of course, the bedrock of a good sandwich is a good steak. If you are hunting for a way to get high-quality steak delivered straight to the door, I recommend checking out ButcherBox.
---
References:
https://www.visitphilly.com/media-center/press-releases/cheesesteak-101-a-primer-on-the-who-what-where-whiz-of-philly-cheesesteaks/
https://discover.grasslandbeef.com/blog/best-meat-for-philly-cheesesteak/
Was this article helpful?