We've been barbecuing for over a decade, and we've tried a fair share of the best grill cleaners during this period.
After using so many grill cleaning products to find the best grill cleaner, we've rounded up our top 8 picks, providing you with what we liked and didn't like and our ultimate grill cleaner winner.
Editor's Choice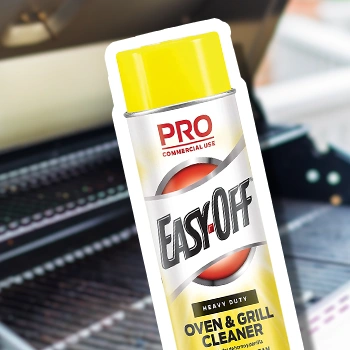 Easy-Off
Check Current Price
#2nd Best Choice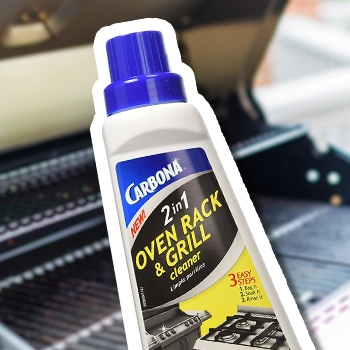 Carbona
Check Current Price
#3rd Best Choice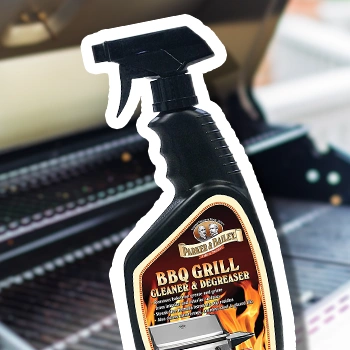 Parker & Bailey
Check Current Price
Our Top 8 Best Grill Cleaners
Buyer's Guide

When shopping for the best grill cleaners, there are a few things to look out for: 
Ingredients: 

Since you'll use the cleaner on your grill, you'll want to ensure it is food-safe. Look out for biodegradable products.

Method of application: 

Grill cleaners in spray bottles or foaming nozzles make applying the product easier. Ones that reduce soaking in a bag overnight may be better for tougher grease.

Strength: Heavy-duty cleaners work best for stubborn buildup; however, they will have more chemicals and may be pricer. Weaker grill cleaners are better for regular maintenance [1].
Related Articles:
FAQs
Should I Clean My Grill Hot or Cold?
Whether you clean on a cold or hot grill depends on which of the best grill cleaner options you use. Most grill cleaners have a hot steam feature, which helps to break up cooked-on food.
What Grill Brush Should I Use for My Grill?
You can use nylon bristles for porcelain and cast iron grates since they suit sensitive surfaces. Consider using a metal-wired grill brush if your outdoor grill has a stainless steel grill grate.
Our Best Grill Cleaner Winner
All grill cleaners mentioned here today are worthy competitors of that title; however, our winner today is the Easy-Off Professional Oven & Grill Cleaner for its ease of use, ability to get your grill grates clean with minimal effort, and fast-acting formula.
Among all the grill cleaners we tested, Easy-Off Professional is the best grill cleaner that thoroughly cleans your grill.
You can say goodbye to grease buildup and tough stains in minutes.
Easy-Off Professional Oven & Grill Cleaner
Our #1 Recommendation
Fast-acting formula
Works on most steel cooking surfaces
Works well for spot treatments
Removes grease buildup and tough stains
Was this article helpful?