I've been on the carnivore diet for seven years, and occasionally, I try different carnivore diet desserts to get out of the meat rut.
After years of trial and error on different carnivore diet dessert recipes, extensive research, and consultations with fellow enthusiasts, I finally narrowed it down to the best six.
Read on to find out the recipes you can try out.
Quick Summary
Carnivore recipes include carnivore cake, cheesecake, ice cream, egg pudding, donuts, and egg souffle.
Carnivore diet desserts are low in carbs and sugar-free, providing a sweet treat for those on a meat-only diet.
Overconsumption of desserts with sugar or carbs can disrupt weight and fat loss routines, so moderation is key.
Carnivore Diet Desserts
Transitioning to the carnivore diet can be a little challenging because the diet eliminates everything except for meat and water.
And finding suitable desserts to eat in this meat-only lifestyle isn't a cakewalk either.
Luckily, here are six of my absolute favorite carnivore-friendly dessert ideas.
1. Carnivore Cake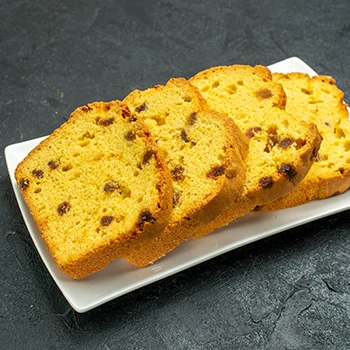 Prep Time: 15 mins
Cook Time: 2hrs
Total Time: 2hr 15mins
Number of Servings: 4
Ingredients
1 pound beef liver
½ pound beef tongue
½ pound pork back fat
2 teaspoons Redmond salt
Instructions
Cube all the meat and throw it into a food processor. Purée until smooth.

Pour the puree into a medium-sized cake pan and securely wrap it in foil, ensuring the foil completely brims the pan to prevent water from entering.

Bake at 300°F for 2 hours or until the meat is tender but not scorched or burnt. I use a food thermometer to get the perfect cooked cake and ensure it registers 160°F internal temperature [

1

].

Remove from the oven, set aside to cool slightly, and serve.
I usually make a bigger cake to refrigerate the leftovers for a couple of days and slightly reheat when needed.
Nutrition Facts
Calories: 400kcal
Fat: 30g
Protein: 24g
Carbs: 2g
Fiber: 0g
2. Carnivore Cheesecake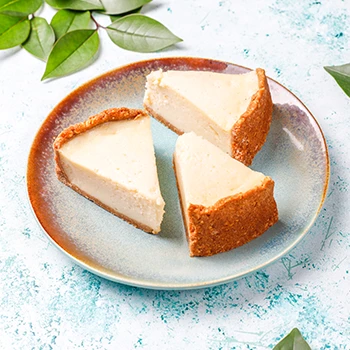 Prep Time: 20 mins
Cook Time: 50 mins
Total Time: 1hr 10 mins
Number of Servings: 4
Ingredients
You'll need two batches of ingredients for this carnivore-friendly cheesecake recipe (for crust and filling).
Crust
140g almond flour
55g butter
1 tsp vanilla essence
Filling
650g cream cheese
110ml heavy whipping cream
¼ cup sour cream
2 large eggs
1 tsp vanilla extract
Instructions
Preheat the oven to 350°F (175°C) and grease a large baking pan. I use an 8-inch one so that I can bake everything once.
Heat your butter in a microwave till it completely melts.
In a mixing dish, combine the almond flour, sour cream, sweetener, and vanilla essence. Mix until you get a dough.
Spread the dough on the bottom of your baking pan until it is equally covered.
Bake for 5-10 minutes or until the top is gently brown. Set aside and chill while preparing the filling.
Increase the oven temperature to 400°F (200°C) for the following stage.
Whisk together the filling ingredients for a few minutes.
Pour the mixture over the almond layer and bake for 30 minutes at 400°F (200°C).
Reduce the heat to 230°F (110°C) and continue baking for another 20 minutes.
Cool before serving.
You'll notice I used almond flour for this carnivore cheesecake recipe which IS basically plants food. Hence, this carb cheesecake is more keto-friendly and not suitable for you if you're on a strict low-carb diet.
Nutrition Facts
Calories: 340g
Protein: 9g
Fat: 38g
Carbs: 3g
3. Carnivore Ice Cream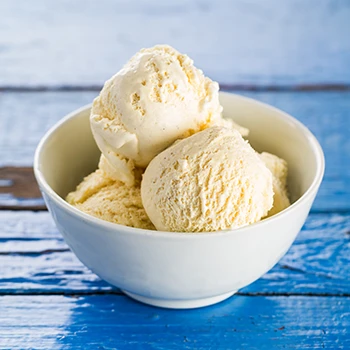 When I started on my carnivore diet, I thought I was missing out on ice cream treats until I found this delicious, easy-to-make carnivore ice-cream recipe and tried it out.
Prep Time: 20 mins
Cook Time: 5 mins
Rest Time: 1hr
Total Time: 1hr 25 mins
Number of Servings: 3
Ingredients
2 Eggs
300 ml heavy whipping cream
2 tbsp organic vanilla extract
2 tbsp Xylitol
Instructions
Separate your egg yolks and whites. (We need them for different purposes).
Heat your cream, vanilla extract, and the Xylitol sweetener in a small saucepan until it thickens. Then add in your whisked egg yolks on extremely low heat and thicken the mixture further.
Use a stand mixer with a bowl and set with the whisk hook; blend the egg whites until frosty.
Fold the egg yolk mixture into the frosty egg whites and pour into a freezer-safe jar. Freeze for at least 1 hour.
Once frozen, I like to defrost a little and enjoy a couple of scoops!
Note: Cool your heavy cream for a few minutes and use low heat once you add your yolks to avoid cooking them.
Nutrition Facts
Fat: 45g
Protein: 35g
Carbs: 200
4. Carnivore Egg Pudding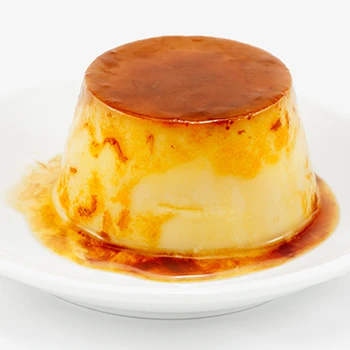 This carnivore egg pudding recipe is healthy and simple to make. I love keeps me energized throughout the day.
Prep Time: 5 mins
Cook Time: 5 mins
Rest Time: 60 mins
Total Time: 70 mins
Number of Servings: 4
Ingredients
4 soft-boiled eggs
1 ½ tbsp grass-fed butter
120g raw milk
½ tsp cinnamon extract
1 tsp vanilla extract
A pinch of saltto eat this in the morning because it's an excellent protein source
Instructions
In a food processor, combine all ingredients and blend till smooth.
Pour the mixture into a freezer-safe container and refrigerate for at least 60minutes to chill.
Slice and enjoy this delicious carnivorous egg pudding!
This dish is not suitable for strict carnivores since it contains sugar, vanilla essence, and a hint of cinnamon. You can make it without these components, but it won't taste as great.
I have a sweet tooth, but I only eat this delicious dessert a couple of times a month because these sugars can add up pretty quickly and affect my blood sugar levels.
Nutrition Facts
Calories: 170kcal
Fat: 23g
Protein: 16g
Carbs: 3g
Net carbs: 2g
5. Carnivore Donuts
Prep Time: 10 ins
Cook Time: 30 mins
Total Time: 40 mins
Number of Servings: 4
Ingredients
3 large eggs
3 ¼ cup cream cheese
¼ cup raw cream
1 tsp baking powder
1 glass of raw milk
3 tsp raw honey
¼ cup butter
Lemon zest
3 tsp dark chocolate powder
Instructions
Preheat your oven to 180 ° C.
In a mixing bowl, combine the eggs, cream cheese, zest, and baking powder with a hand mixer.
Grease a medium-sized doughnut baking dish and fill it halfway with the doughnut batter (This leaves room for the doughnuts to rise well).
Bake for 20-30 minutes.
Meanwhile, heat milk, raw cream, chocolate powder, and raw honey in a shallow saucepan. Cook the milk until it is thick and creamy.
When the donuts are set, dunk them in the chocolate mixture until completely covered on one side.
Allow the chocolate to set in on the doughnuts, then enjoy.
Nutrition Facts
Calories: 130g
Total fat: 19gg
Carbs: 1g
Net carbs: 1g
Fiber: 0g
Protein: 9g
6. Carnivore Egg Souffle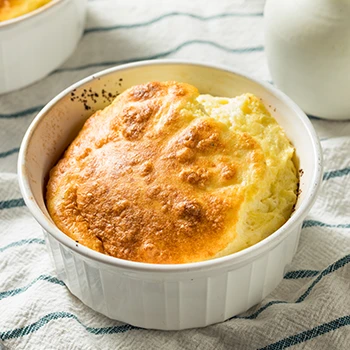 Prep Time:10 mins
Cook Time: 20 mins
Total Time: 30 mins
Number of Servings: 4
Ingredients
3 eggs
25g maple syrup
1 tsp of vanilla essence
90g cottage cheese
Instructions
Preheat the oven to 180°C for 20 minutes. Grease-coat the baking pans and set aside.
With an electric mixer, whip the egg whites for 6 minutes or until fluffy.
In a separate mixing bowl, beat the egg yolks for 4 minutes. Mix in maple syrup and vanilla extract.
Slightly fold the frothy egg whites into the honey-egg mixture.
Pour the batter into baking pans and bake for 20 minutes.
Serve hot.
"Natural maple syrup is healthy concentrated tree sap with no additives."
- Judith Thalheimer, Registered Dietician
Nutrition Facts
Calories: 270g
Total Fat: 20g
Saturated Fat: 11g
Potassium: 170mg
Total Carbs: 7.4g
FAQs
What Treats Can You Have on a Carnivore Diet?
You can have treats like carnivore cake or ice cream on a carnivore diet. Ensure these treats are made with carnivore-friendly ingredients.
Can You Have Whipped Cream on a Carnivore Diet?
You can have whipped cream on a carnivore diet because it's a dairy product.
Is Sugar Allowed on a Carnivore Diet?
Sugar is not allowed on a carnivore diet because this elimination diet strictly permits meat and dairy products. However, if you're not a strict carnivore dieter, you can use zero-carb sweeteners or organic sugar.
THE BEST CARNIVORE DESSERTS
Incorporating desserts into a carnivore diet can be both satisfying and in alignment with the diet's principles.
These 6 top recipes offer delicious options that stay true to carnivore guidelines.
When you eat desserts to satisfy sweet cravings, always stick to the ones made solely with animal foods and contain minimal zero-fiber plant foods.
But because most strict carnivore diet desserts lack essential nutrients, I recommend consistently incorporating multivitamin-rich carnivore diet supplements into your routine to ensure you cover all your nutritional bases.
---
References:
1. https://www.oreilly.com/library/view/cooking-for-geeks/9781449389543/ch04.html
Was this article helpful?