The most common question I get asked when I talk about a meat-only diet is whether I'm crazy as there couldn't possibly be health benefits to it. The second most common question is whether I spend a fortune on food.
The surprising truth is that you can make it quite affordable and do carnivore on a budget that is pretty much the same as any other weight loss diet that restricts certain foods.
Now, I have to admit that I sometimes boast a little when it comes to what to eat on a carnivore diet, by mentioning all the striploin and ribeye steaks I can eat. But in reality, reducing your costs with carnivore means that you need to experiment with some cheaper meats.
Fortunately for you, I've been doing this for a while and have mastered the art of keeping my carnivore diet cost down enough to make it quite affordable.
And I'm going to share it all here.
Quick Summary
Following a carnivore diet on a budget is achievable, with strategies to reduce meat costs down to affordable levels, potentially even $4 a day.
Tips for a carnivore diet on a budget include calculating your existing food budget, working out exact meat intake, and getting to know your local family butcher.
Meat price ranges vary, with options like ground beef patties, pork belly, chicken thighs, mackerel, and organ meat offering affordable choices.
5 Tips To Reduce Your Meat Costs
Ever before I started a diet of just animal products, I was experimenting with keto. And at that time, I wanted to find out how low you could get your food budget. So, I started my quest of how to eat on $4 a day. I asked myself what to eat on the carnivore diet.
It was quite a challenge being a carnivore on a budget, but I did manage to do it, and I've applied the same principles of a frugal diet to a meat-only one. And it all comes down to these five tips.
1. Calculate Your Existing Food Budget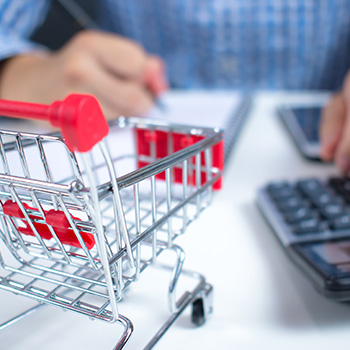 Before you head out and buy meat for three meals a day for the next week, you first want to figure out how much you spend on food. Ideally, break it down into animal products and plants.
Then add up the costs of all the non-meat and non-dairy stuff you buy.
You'll be surprised how much it works out as.
Now you have a baseline to aim for and try to get all your carnivore food planned out for the week with that total budget in mind.
2. Work Out Your Exact Meat Intake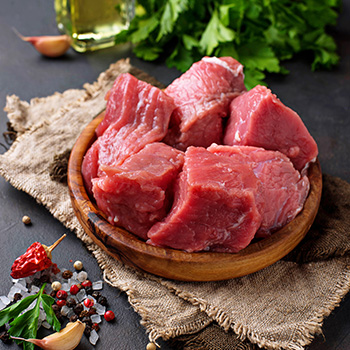 Based on the average energy need per day of 2,000 calories, you can start creating a perfect meal plan.
Now, the average cut of beef, chicken, and pork will have about 600 calories per pound, but you can stretch that to 800 calories by going for ones with more fat.
Fat and oil-rich fish is also a great option which can provide about 1,000 calories per pound. Essentially, you'll probably need about 3 pounds of meat per day.
Keep in mind that if you're a bodybuilder in a bulking phase, you may need to add 10% to 20% calories to your carnivore diet meal plan, and if you've got some weight loss goals, you want to reduce it by at least 10%.
3. Get To Know Your Local Family Butcher
Now that you know how much meat you need each day, go to your local butcher and talk to the owner about your plans and ask directly if they can come up with some reasonable prices for buying in bulk on a weekly basis.
They will welcome you with open arms and should also be able to give you a good idea of how to make your recipes a bit more varied.
4. Experiment With Cheaper Cuts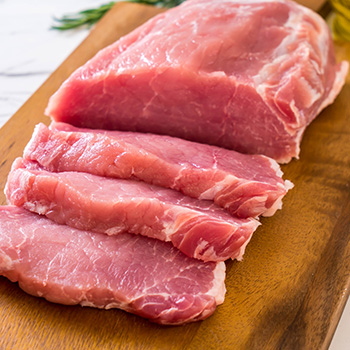 If you look up recipes online, you'll always see the top quality ingredients listed. But there are many cuts of beef, pork, chicken, and even lamb that are delicious when prepared right.
And the best thing is that your butcher will be struggling to sell them so they can be very cheap.
Yes, they normally have more fat, but when cooked slowly, that fat will just add a mouthwatering flavor.
Then there is my favorite: the carnivore diet ground beef meals. They are ideal for cheap and fatty meat, and because it's ground, you don't even need to cook it for that long.
And if you're looking for extra convenience, you can . They have regular promotions, and sometimes getting groceries yourself isn't always worth the hassle.
5. Find The Best Supermarket Deals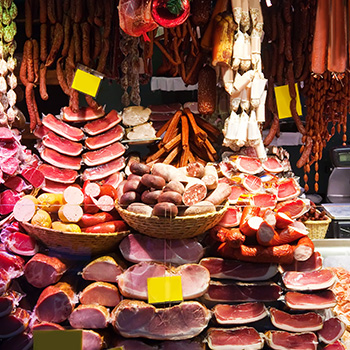 I generally try to stay away from big chain grocery store meat, as a lot of it is often highly processed. However, if you're trying to do carnivore on an extremely low budget, then it is the cheapest option.
If you check out the websites for stores near your home regularly, then you can jump on any special meat deals they might be promoting. They might have good prices for your favorite ingredients too!
Personally, though, I have found that my local butcher will offer me great deals on a regular basis, and I just trust his products more.
Meat Price Ranges
To help you get your fist carnivore diet shopping list (see more information here) completed, I have put together some price ranges for different meats. This will give you an idea of how to maximize your calories per dollar spent.
1. Beef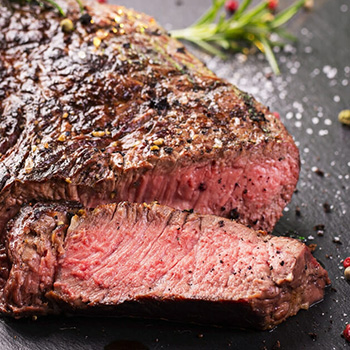 Ground beef patties in supermarkets are by far the cheapest, but you have to be careful to check for any fillers added in that could be introducing carbs. Less lean cuts (under 70%) probably average about $3 per pound.
But you can get some good discounts if you buy in bulk and then freeze them.
On the upper end, for grass-fed rib-eye steaks, you'll probably pay about $8, but you can reduce that by going for non-grass-fed options.
2. Pork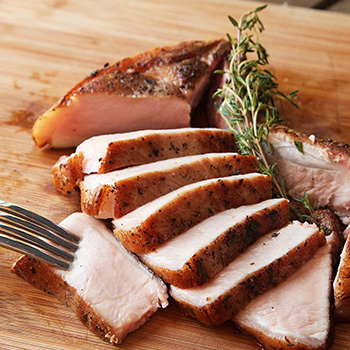 A great option is pork belly, which I have been able to get for as low as $2/lbs. If you prepare this well and slow cook it, it's delicious.
Don't be turned off by it if you've had a poor experience, as it does all come down to the cooking method.
Bacon and tenderloin cuts are more in the region of $6/lbs, and while they are very tasty, they can drive up your food costs. Goldbelly offers a variety of bacons from double-smoked to cured bacon to candy smoked and more.
Recommended Post: What Is Kurobuta Pork?
3. Lamb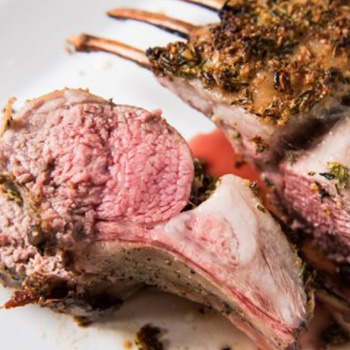 Unfortunately, there are no "cheap" cuts of lamb when compared to pork and beef.
However, you can get lamb shanks for about $8/lbs dependent on the time of year.
I love lamb and buy it as a treat, but if you want to keep your costs down, then it's better to go with other alternatives.
If you're looking for a good provider of American-raised lamb, I recommend you check out ButcherBox's meat selection.
4. Chicken
Chicken breasts are a great source of protein and will cost about $3-3.5/lbs. Thighs are a considerably cheaper option at around $2.5/lbs, and I personally prefer the flavor on them.
While people love spicy wings, they are not a good option for this diet, as you can't add the sauces.
Also, there is so little meat on the wings that it doesn't work out that cheap.
You can find both whole chickens as well as bone-in and boneless chicken breast and fresh chicken broth for cooking at Porter Road.
Recommended Article: How to Thaw Chicken Wings
5. Fish & Seafood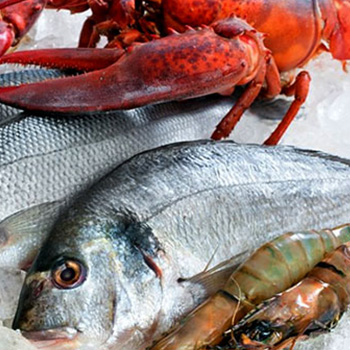 Fish can be quite expensive, especially if you go for cod and salmon.
Salmon can easily cost $10-12/lbs and cod around $6-8. However, they are excellent low-carb and high-fat food sources providing a load of extra nutrients, including vitamins, minerals, and fatty acids.
For the biggest bang for your buck, try to get some mackerel. If you live near the ocean, then head to some fishing towns and see if you can get some at wholesale prices of less than $2/lbs. It's loaded with healthy fats and calories.
6. Organ Meat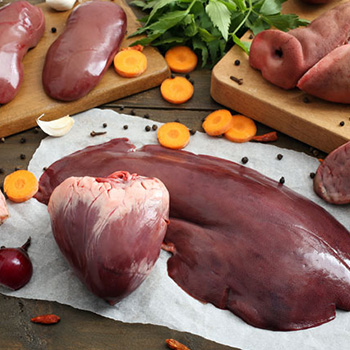 Kidneys, liver, and other organs are extremely rich in nutrients, especially vitamins, minerals, and animal protein.
But you should also consider bone marrow, which you can buy as a broth, and even when you buy some that are organic and grass-fed, it's not that expensive.
Some people are squeamish about it, but it's very tasty and nutritious.
Was this article helpful?