Bradley Smokers produces a range of smokers known amongst competitors as market leaders in the home outdoor smoker segment.
With barbecue meals that have a distinctive smokey flavor being exceptionally popular across the US (and the rest of the world), there is a great market for smokers such as those produced by Bradley Smokers.
Quick Summary
Bradley Smokers are proudly manufactured in British Columbia, Canada.
The company was started in the 1970s and prides itself on being a family-owned business that maintains its roots on Canadian soil.
This company brought a great degree of control to the smoking process.
Where Are Bradley Smokers Made?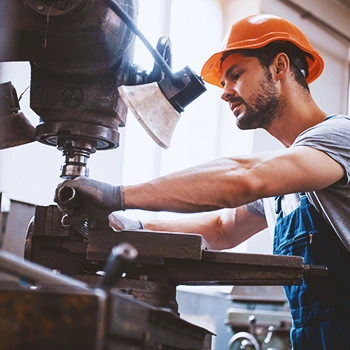 Bradley Smokers are proudly made in British Columbia, Canada, and have been since the 1970s when the company began.
This family-owned business prides itself on manufacturing its products on home soil. It continues to capitalize on its proud family roots to bring a top-notch product at a reasonable price.
Across Northern America there was, and still is, a strong culture of outdoor cooking synonymous with smokey flavors.
Bradley Smoker, through careful innovation, brought about a degree of control to the smoking process that was previously unseen in the market.
Convenience - as well as consistency - are both features that Bradley Smoker brought to the world of food smoking, as well as the ability to ensure that you're able to create the same meal, time and time again, with little to no differentiation in terms of its resulting quality.
How Did Bradley Smokers Begin?

The founder of Bradley Smoker learned that the best way to ensure a delicious smokey flavor every time is to control the burning temperature while simultaneously preventing the wood from turning completely into ash.
Smoking food is all about controlling the smoke as best as possible.
These are the basic principles from which Bradley Smoker was born.
The founders went through extensive trial and error as well as several prototypes of smokers to allow them to create a smoker that would deliver predictable, delicious results while remaining relatively easy to use for cooks at any experience level.
As the technology developed, Bradley Smokers was able to incorporate automatic feeding bisquettes that can allow the smoker to operate for up to eight hours before any refueling is needed.
After learning from a master smoker that the single most important aspect of smoking food is to maintain control of the smoke, the founder of Bradley Smoker set out to create a smoking device that would be able to achieve exactly this principle with a good degree of predictability – control the smoke.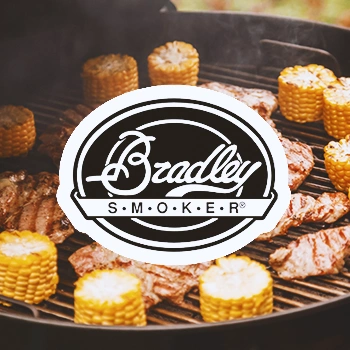 Before commercial smokers were produced, controlling the smoke meant that you would have to tend the sawdust constantly and ensure that the heat generated by the sawdust was unable to become too high.
It was also extremely important to ensure that the wood didn't burn down into ash.
As soon as the fire showed signs of glowing with visible flecks of white ash, these would need to be removed and immediately replaced with fresh sawdust to continue the smoking process.
All of the above is quite a process without a device that helps the process, and this is where Bradley Smoker was born.
The idea was to create a smoker that could continuously produce smoke without needing to be tended to constantly. This was difficult using only sawdust, and so the Bradley Smoking Bisquette was developed.
The bisquette employed the correct density, size, and shape that allowed it to create clean smoke without becoming ash and did not require enormous amounts of heat energy in order to produce the right amounts of smoke.
With the bisquettes perfected, the next step was to address the issue of developing the smokehouse.
This employed a low heating element as well as a feeding system that would feed the bisquettes into the heating element to ensure that smoke was continuously produced.
A water bath was introduced to extinguish the bisquettes so that the smoking process wasn't interrupted by having to remove them, and a second heating element was added to control the smokehouse temperature.
The end result is what we know today as the Bradley Smoker.
What Sets Bradley Smokers Apart From the Competition?

There are currently four smokers on the market produced by Bradley Smoker. There are certain characteristics that set a Bradley Smoker apart from its competitors.
What makes a Bradley Smoker distinct from its counterparts is its cooking racks as well as the available cooking space.
Bradley Smokers allow you to adjust the cooking space in order to accommodate all of your cooking needs.
Another benefit is the ability to control the smoker digitally. This ensures that you can retain full control of the smoker's temperature, as well as the amount of smoke and the length of smoking time.
Any Bradley Smoker is manufactured from insulated stainless steel throughout the interior walls.
The burners in Bradley Smokers also work differently from those made by other brands.
Bradley smokers are relatively compact when compared to similar smokers produced by the competition, and the designs have been carefully considered from an aesthetic perspective, ensuring a smoker that is pleasing to the eye.
The carefully developed bisquettes that are used with Bradley Smokers greatly improve the taste of whatever you decide to cook in them, and the entire construction of these smokers is exceptionally durable, ensuring years of enjoyment to be had with any Bradley Smoker.
On the other hand, if you're more interested in buying the best budget smoker, make sure to check out our recommendations.
Despite being affordable, Bradley Smokers are exceptionally high quality, and the company prides itself on excellent after-sales service.
FAQs
Will a Bradley Smoker Cold Smoke?
Yes, a Bradley smoker will cold smoke. They have a special attachment called a "Cold Smoke Adapter" or "Cold Smoke Generator" that can be added to the smoker to convert it into a cold smoker. This allows you to smoke foods at lower temperatures.
Where Are Smokin Tex Smokers Made?
Smokin Tex smokers are made in China, although the company is based in Plano, TX.
Was this article helpful?