Recently, there are stories about how American companies aren't producing pellet grills in the US anymore.
Those headlines have divided users into two groups - those who prefer to buy pellet grills made in America and the others who will stay devoted to the brand itself, no matter where their products are coming from.
Indeed, many companies have decided to produce in other countries because of the lower manufacturer cost.
Wondering if Traeger is one of them, and where are Traeger grills made? We've got the answer.
Traeger Grills - A Brief History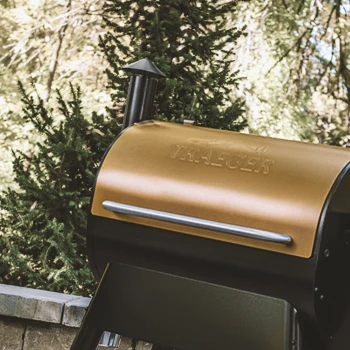 Traeger Grills is a company with a long history and experience in producing wood pellet grills and smokers.
They designed the first pellet grill in 1986, and from then, they became known as a preferred brand for these pellet grills in the market.
Traeger Grills sold its first commercial pellet grill in 1988, all made in the USA. After their success, other companies started to produce wood pellet grills, selling them at a better price.
This was a trigger for Traeger to think about reducing costs, especially after 2006, when their patent on the USA pellet grills' design ran out.
Traeger was known among the customers for its good price-quality range.
They manufactured the grills in the company's Oregon facilities until 2010, making these grills made in the USA.
To continue offering a reasonable price range for their product and therefore stay as a preferred brand in the market, they have moved their pellet grill production abroad to lower the manufacturing costs.
Thus, the answer to the question of where Traeger grills are made would be – China.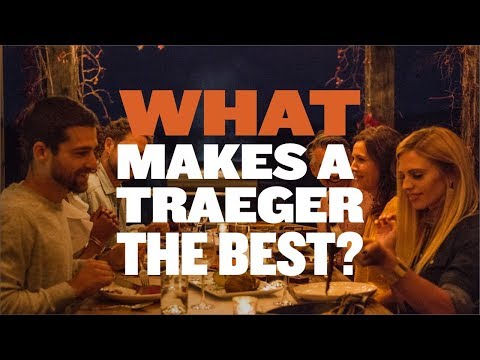 Who Owns Traeger Grills?

Traeger Grill LLC owns the popular line of Traeger grills made in the USA. They are wood pellet grill manufacturers that make a range of grills and offer pellets, sauces, rubs, shakes, and grilling accessories.
Their innovation sets them apart from other pellet grill companies in the market.
"Fuel your hunger for wood-fired flavor with Traeger" is a slogan that the company uses to describe the power their products have.
Traeger invented the Original Wood-Fired Grill over 30 years ago in Mt. Angel, Oregon. They continue to lead the industry as the world's top-selling wood-fired grill, perfected by decades of mastering the craft of wood-fired cooking.
Users claim to love a Traeger pellet grill because it transformed the way they cook. Constant innovation of their grills and smokers creates consistent results every single time.
The owner of the company, Joe Traeger, and sons Brian and Mark, sold Traeger Industries' assets in 2006.
From 2014 onwards, the company belonged to Jeremy Andrus and a private equity firm called Trilantic Capital Partners (1).
In 2015, the company moved its headquarters to Salt Lake City, Utah and closed all Oregon operations in 2016.
"I will always do what I can to help others, but when I retire, I want to be a dad and a husband. I want a house and a dog in the yard. I want to have barbecues."

- J. J. Watt, Athlete
Related Articles:
Why Do Users Choose Traeger Products?

Users of Traeger grills are very connected with the brand. If you are one of those, you know why. Traeger pellet grill brand brings superior taste, ease of use, and excellent results every time you want to prepare food.
They claim that these grills bring unrivaled wood-fired flavor to the table, and no matter which pellet grill you select, with its 6-in-1 ability, you can grill, smoke, bake, roast, braise, and BBQ the ingredients you love. The wood pellets are much better than charcoal grills.
Traeger grills are compact and portable and have features that will help you prepare your meal and do it quickly and securely.
Thanks to their precision temperature control and a simple start-up you get grilling quicker, with no flare-ups.
Their latest technology lets you monitor and control your grill from anywhere using the Traeger app.
You don't need to babysit the grill, meaning you can focus on flavor rather than tending to the fire. Their do-it-all versatility allows you to cook hot and fast or low and slow.
Read More: How to Get More Smoke From My Traeger?
Wrapping Up - Where Are Traeger Grills Manufactured?
To lower the overhead costs, the company has moved the production to China. We've talked to several Traeger grill owners and they told us they'll continue using the grills no matter where they are manufactured.
Still, if you see the impact on the quality because they are produced abroad, it's always up to you to make the final decision.
If you decide to get their pellet grill, you can straight up go to Traeger's website.
---
Reference:
https://www.prnewswire.com/news-releases/trilantic-capital-partners-acquires-interest-in-traeger-pellet-grills-213823451.html
Was this article helpful?