While some versions of the carnivore diet allow products such as dairy, many people are left wondering if honey could be included too. Technically, it comes from bees, so it's not plant food.
I've been on a carnivore diet for over a decade, and I've tried several versions of this diet, including the regimen that allows honey.
Today, I'll explain everything you should know about honey on a carnivore diet.
Quick Summary
Honey belongs to low-toxin carbs.
Honey is seen as good for human health but should be avoided on strict diets.
You should avoid plant foods and eat animal-based products and organ meat on a zero-carb diet.
Honey and Carnivore Diet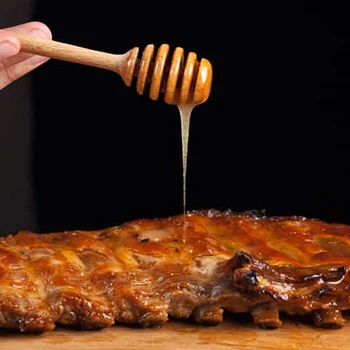 The answer to can you have honey on a carnivore diet isn't black and white. Generally, the matter of eating honey as a carnivore depends on what you want to achieve.
A strict carnivore diet doesn't allow honey, only animal foods. However, you can have honey on a modified carnivore diet.
Honey is a better option than sweeteners or processed sugar. Unlike sugar, it has vitamins, minerals, and antioxidants.
However, it's still mainly sugar, so you should stick to about a spoonful of honey a day.
Honey is easily digested and has plenty of health benefits.
"Eating meat, organs, fruit, and honey sends a clear signal of abundance to your body. If you want healthy libido, body composition, sleep, mental clarity, and fertility, you probably want to send your body signals of abundance!"
- Paul Saladino, MD
Honey Health Benefits
Here's why honey can do wonders for your metabolic health and improve your carnivore journey even more than you think.
1. Rich in Antioxidants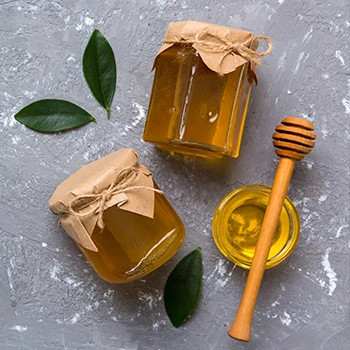 Honey has antioxidants that keep the body safe from cell damage caused by free radicals.
Free radicals can cause heart disease and cancer. Honey's antioxidants can keep you safe from these and other conditions connected to oxidative stress [1].
You should use minimally processed, unheated honey to get the biggest effect from honey antioxidants.
Pro tip: Dark honey, like manuka honey, has more antioxidants than light honey.
2. Honey is Medicinal
Honey has been used in traditional medicine for centuries. It can treat conditions such as:
Eczema
Worm infestation
Eye infection
Constipation
Fatigue
Dizziness
Hiccups
Hepatitis
Wounds
3. Source of Nutrients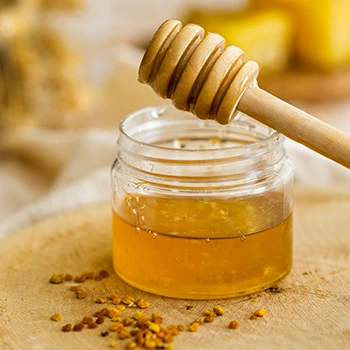 Honey's nutrients depend on several factors, such as processing technique, environmental conditions, season, and flower nectar.
Raw honey is a healthy source of amino acids, enzymes, and other important nutrients [3].
Here's what you can expect to obtain from just a spoonful of honey:
Zinc

Potassium

Niacin

Calcium

Magnesium

Riboflavin

Phosphorous

Manganese
4. Good for Hearth Health
Honey is also good for the heart. It can prevent heart disease, lower blood pressure, and improve fat levels in the blood.
Moreover, raw honey has propolis, a resin that is made from sap-producing trees and plants. Propolis improves cholesterol and triglyceride levels [4].
5. Easy to Add to Diet
Eating honey on a carnivore diet is easy. You can add it to your coffee or tea.
However, keep in mind honey is sugar. Eating honey will cause a rise in carbs and even weight gain if you aren't careful.
Reasons to Avoid Honey on a Carnivore Diet

Here's why honey can be potentially unpopular in the carnivore community.
1. Carnivore is an Elimination Diet
This is an animal-based diet, so it's full of animal-based nutrition. Only animal products are allowed.
Honey is high in carbs and doesn't have animal fat or protein nutritional value.
2. You Won't Lose Weight
I mentioned honey is sugar. It's a combination of fructose and glucose, which means it's high in carbs. You risk not losing weight if you have honey.
Stick to eating only meat and organ meats from ruminant animals for the best weight loss results.
3. Can Cause a Sugar Crash
When you eat processed foods and carbs, your blood sugar goes up. You'll have a boost in energy or a sugar rush.
But the blood sugar will go down, and you'll experience a sugar crash. You'll feel tired and sluggish.
You'll have cravings after a sugar rush and want to eat more, which is a cycle that's hard to break.
But if you stick to eating animal food, you'll feel full for longer and won't have cravings.
4. Can Cause an Allergic Reaction
Bees make honey, so it can be contaminated with pollen from plants and trees.
If you're allergic to pollen, this can trigger your allergies.
5. Bad for Metabolically Unhealthy People
If you're metabolically healthy, you can consume honey. But, if you have inflammation, high blood sugar, or insulin resistance, it's better to cure these conditions by eating carnivore.
Then, once your inflammation is over, you can try eating carbs.
Reasons to Eat Honey on a Carnivore Diet

Here's why you can have honey on a carnivore diet:
Honey comes from bees, so it can be seen as animal-based food.
Honey is a source of energy.
Honey can lessen allergy symptoms [5]. You should only buy from honey producers that sell raw honey or organic honey for the best results.
FAQs
Can I Eat Honey with Meat?
Yes, you can eat honey with meat. You can use honey for glazing roasts. However, you shouldn't have honey with meat if you're on a carnivore diet.
Yes, honey has carbs. One tablespoon of honey has 17g of carbs.
Yes, honey is animal-based. It comes from bees, and bees are animals.
Does Honey Contain Animal Protein?
Yes, honey contains animal protein. Honey comes from bees, and bees are considered animals.
Should You Have Honey on a Carnivore Diet?
If you're following a strict diet, the answer is no. But if you're on a modified diet, you can have some carbs.
Be careful how much honey you consume, as too much honey will cause blood sugar to rise and can endanger weight loss.
The most important part of this diet is meat, which is why you should be very careful where your meat comes from.
We've used countless meat delivery companies and lowered our choice to the 11 best meat delivery services.
Each of these only sells high-quality meat that's responsibly raised and sustainably sourced.
Check them out and choose your quality meat delivery today.
---
References:
https://www.ncbi.nlm.nih.gov/pmc/articles/PMC3942905/#:
https://www.ncbi.nlm.nih.gov/pmc/articles/PMC6115915/
https://pubmed.ncbi.nlm.nih.gov/19155427/
https://www.ncbi.nlm.nih.gov/pmc/articles/PMC6893770/
https://www.ncbi.nlm.nih.gov/pmc/articles/PMC6074882/
Was this article helpful?