Meat is the most popular food to cook on a grill, and it is where most beginners start their grilling journey.
Our local grilling experts have compiled a guide for the best meats to grill, giving you some ideas about where to start your grill skills and how to expand them to different types of meat.
According to our expert grillers, the ideas for the best meats to grill are only part of the information we offer. You will also find the following valuable information included. Use these to make the grilling season last all year.
Quick Summary
The best meats to grill include tenderloin steak for beef, pork chops for pork, chicken for poultry, and sirloin steaks for venison.
Grilling methods vary with the type of meat; tenderloin steak is best with simple seasoning, pork chops benefit from a rim of fat, chicken requires slower cooking, and venison steaks should not be overcooked.
Other meats to try on the grill include lamb chops, fish, and seafood, each offering unique flavors and grilling experiences.
We have categorized the best meat to grill into different sections to easily find the type of meat you want to grill and quickly determine the best version of that meat to cook.
You can use our guide as a quick reference to expand your meat grilling season repertoire.
Best Beef to Grill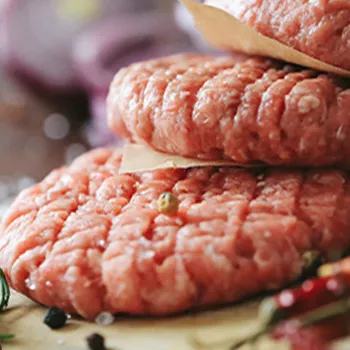 Most people who start grilling begin with traditional burgers as the most common type of beef to cook.
However, expanding your selection of beef on the grill can beef up your grilling repertoire and produce succulent, delicious meals.
There are many types of grill steaks that you can select from, including expensive Wagyu steaks from Japan, ground beef, or several cheaper steaks that can still be a taste sensation on the grill!
Here is our selection of the top cut of beef to try on the grill. Regardless, consider ground beef as well.
Tenderloin Steak Is the Best Steak for the Grill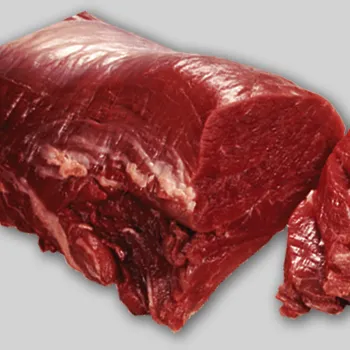 Grilling steaks is quick, easy, and delicious, but there are many types of steak to choose from, such as ribeye steak. So, our expert grillers have chosen tenderloin steak as the top steak for the grill.
Tenderloin steak is from the same cut of meat as the renowned filet mignon, and it tastes just as good on the grill.
The soft, tender, butter-like texture of this meat is difficult to beat [1].
The best way to grill a tenderloin steak is simply with a little salt and freshly cracked pepper, like the ribeye steak.
You want the meat's flavor to be the show's star.
Put seasoning just before you place the tender steak on the grill grates.
The flavorful meat should be cooked on medium-high heat to get a good sear on the outside and cooked according to temperature to gain various levels from rare to well-done. Use a meat thermometer when grilling meats like these to ensure you're on the right track.
Other steaks you can try that are a little less pricey than tenderloin include the following:
Rump Steak
Sirloin Steak
Ranch Steak
Ribeye Steak
Best Pork to Grill
Pork is a firm favorite on the grill, from ribs to pork butt.
However, one of our favorites is the best pork tenderloin to throw on the grill for a Saturday afternoon cookout.
Our selection for the best pork to grill may not be the first cut of pork that comes to mind, but it is one of the easiest to grill with many variations according to taste.
Pork Chops Are the Best Pork Cuts to Grill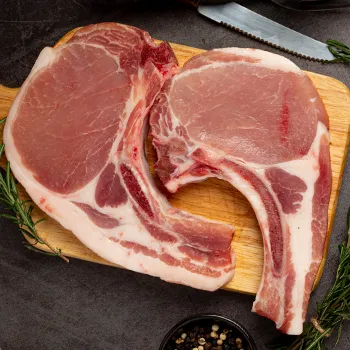 Pork chops are our selection for the best pork to grill because of their versatility when cooked in this way, especially with barbecue sauce.
The rim of fat around the edge of the pork chops adds flavor and helps to keep the meat moist and juicy.
The grill temperature should be medium-high heat but watch for flame flare-ups as the fat renders and drips onto the hot coals or the gas flame.
Pork chops can cook quickly on a grill and, depending on the thickness of the cut can be ready to come off after between 8 to 15 minutes.
Chili goes very well with pork, so try basting garlic butter with chili flakes mixed in.
To get a glaze on your pork chop, include some honey or use chutney to baste the chop as it cooks. Consider using barbecue sauce as well.
Other favorite pork cuts on the grill are as follows:
  Pork Ribs
  Pork Loin
  Pork Steaks
Best Poultry to Grill
There are many poultry types of meat that you can cook on your grill, from turkey to quail and grilled chicken, but we have chosen the most popular poultry that is a household staple for most families.
Chicken Is the Best Poultry to Grill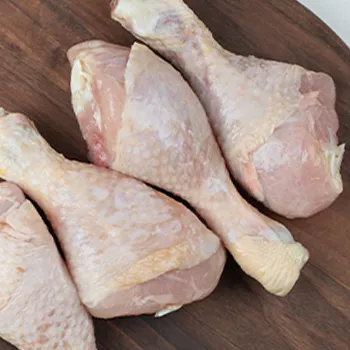 Chicken is probably one of the most popular meats to cook on a grill. It is cost-effective, versatile, and tasty, especially chicken thighs and chicken breasts!
Grilled chicken thighs and chicken breasts are the best choices for a quick cookout.
However, if you have a leisurely afternoon planned, you can start grilling chicken in its entirety if you have several hours available.
Chicken is a mild meat that takes flavor very well, which allows you to tailor the flavor of the chicken thighs to your preferred taste.
Chicken is best cooked slower than red meat (such as grilled steaks) since it needs to cook all the way through.
Sear the chicken thighs' skin on high heat, then move them further out to cook the inside at a slower rate.
If you want to try some more exotic poultry, experiment with the following birds:
Best Venison to Grill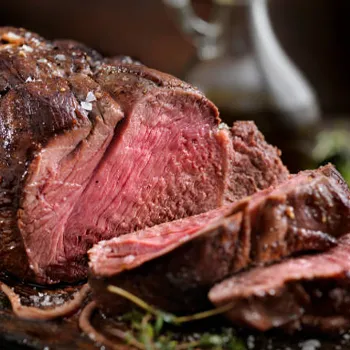 Many people don't think about venison when they consider meat to put on the grill, but if done right, venison makes for tasty, healthy meat to cook on the grill!
Venison is not meat. You should jump into and cook on the grill without researching the best ways to cook it. It is beautiful meat to cook on the grill, but it has to be done right.
Due to the lean nature of venison, it is very easy to overcook the meat on the grill, and when it dries out, it becomes tough.
Sirloin Steaks Are the Best Venison Cuts to Grill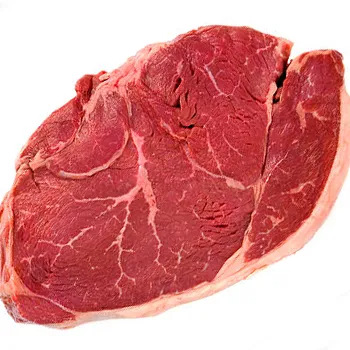 Much like chicken thighs, sirloin venison steaks cut to about ¾ to 1 inch thick are ideal for grilling.
You can go basic with the seasoning, using fresh cracked black pepper, sea salt, and a good quality vegetable oil or ghee to baste the steaks while they are on the grill.
Simple seasoning allows the flavor of the meat to come through, but if you prefer something a little spicier, you could try a cajun rub.
The trick to great venison steaks is not to cook them too long. Cook the venison steaks for 4 minutes on the first side, then turn them over for between 3 and 4 minutes on the opposite side.
At 125°F in the middle, these steaks will be cooked medium-rare, and at 130°F, they will be cooked medium.
Other cuts of venison you can consider cooking on the grill include the following:
Venison Sausages with Pork Fat to provide the juice
Other Meats To Try Out On The Grill
There are many other types of meat you can try out on the grill aside from chicken thighs and chicken legs, and there is nothing to prevent you from trying them all out till you find a new favorite.
Other meats you may want to try out as your skills improve are lamb chops, which are extremely tasty when grilled with a bit of lemon juice and mixed green herbs sprinkled over them.
Fish is another popular meat on the grill, but it is best if you use fresh fish, so the ease with which you can source fresh fish will depend on your location. You can also start grilling seafood if you want to expand your choices.
Still, on the topic of fish, we have enjoyed many a seaside grill with skewered prawns and crayfish on the grill with a little garlic and lemon butter as the basting sauce.
Related Articles:
Conclusion
If grilling is your favorite way to cook, there are methods to cook almost any type and cut of meat on the grill. If you can't find a recipe to grill chicken legs, make your own and tweak it until you like it.
Experimentation is the best way to learn how to cook on the grill, so if you don't see your favorite type of meat on our list, it doesn't mean it won't make great grilling meat. Consider grilling seafood if you want to go beyond the usual meat options.
You should also check what type of grill works best for you. Stainless steel grills are the usual get-go, but there are also other types like cast iron grills.
The joy of outdoor cooking is constantly trying new foods to enjoy on the grill.
---
References:
https://www.americanfoodsgroup.com/recipes/beef_chart/fabricatedCuts/192
Was this article helpful?