When I transitioned to the carnivore-eating lifestyle four years ago, I'd experienced my fair share of constipation and bloating. These were uncomfortable and they went on for hours, especially after eating tasty steaks and water.
To understand why this was happening, I visited my dietician friend to find out if there was a relationship between constipation and my new carnivore diet, what caused it, and how I could fix it.
Read on to find out more.
Quick Summary
Adapting to the carnivore diet can cause constipation due to extra undigested proteins and fats in your stomach.
Dehydration, eating inflammatory foods, and poor gut health contribute to  constipation on the meat-only elimination diet.
Drinking magnesium-infused water helps balance your body's electrolytes, reducing your chances of constipating.
Carnivore Diet and the Fiber Myth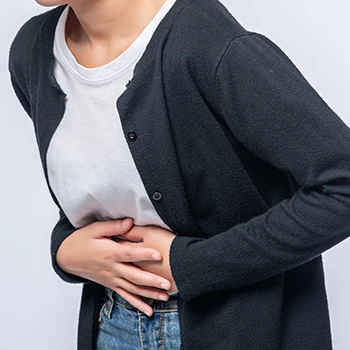 One of the fiber myths you probably didn't know is that constipation isn't always due to low dietary fiber intake.
According to a peer-reviewed paper, contrary to what we all believe, lowering or discontinuing dietary fiber consumption relieves constipation and its accompanying symptoms[1].
Excess fecal volume might put a strain on the lining of the gut and colon. Constipation, bloating, and gas may result from this tension.
Additionally, harsh fiber may also trigger an excessive increase in mucus production to protect the epithelial membrane from the irritating fiber. This isn't entirely good for you.
While you may initially experience some constipation when transitioning to the carnivore diet, it isn't entirely because you lack fiber.
As we'll see further down, other causes of constipation aren't fiber-related.
5 Potential Causes of Carnivore Diet Constipation
Let's take a look at some of the probable causes of carnivore diet constipation.
1. Excess Daily Protein Consumption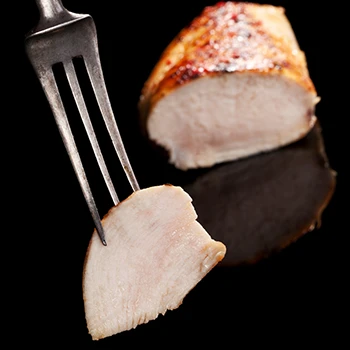 Eating excess protein is one of the carnivores' most prevalent causes of constipation.
Each day, your body can only absorb a certain amount of amino acids from the meat you eat.
As a carnivore, eating more than 3.5 pounds of meat per day is possible. Too much protein can cause carnivore diet constipation and, in some instances, even diarrhea.
I advocate eating fatty cuts of beef, like rib eye, to prevent consuming too much protein.
I also discovered that increasing your beef liver consumption helps with digestion due to the high choline levels.
2. Dehydration
One of the first things that happen when you switch to a carnivorous diet is losing a lot of water as your insulin levels drop.
Your body burns up stored glycogen, lowering the amount of water weight in your body.
Lack of water affects your bowel movements and can cause carnivore diet constipation.
3. Less Bile Production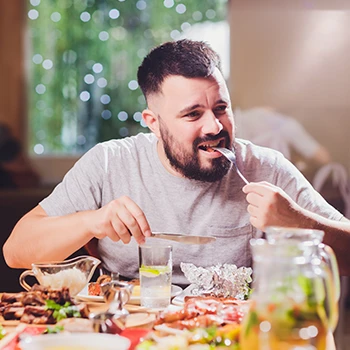 The carnivore diet consists primarily of protein and fat. When you eat protein, your stomach secretes hydrochloric acid (HCL) and proteases, which split it into short-chain fatty acids [2].
When you follow a low-protein keto or vegan diet, your body becomes used to secreting less HCL stomach acid and digestive enzymes.
Moving to a carnivore (high-protein) diet will take time for your body to acclimate to the new high-protein digesting needs.
The same goes for fat digestion; when you follow a carnivorous diet, you consume fats more frequently, and your body hasn't yet adapted to higher fat digestion.
When you're on a full protein and animal fat diet, your body needs more stomach acid and bile to digest these elements.
Before your body gets used to secreting high levels of these enzymes, less bile and HCL can only digest a portion of the fat and protein contents. This leaves more undigested food products, leading to carnivore diet constipation.
4. Body Electrolytes Imbalance

You need electrolytes for your digestive system to function well [3].
Magnesium: Magnesium assists in muscular relaxation; if you lack this mineral, you can suffer from constipation.
Calcium: Calcium helps with contracting body muscles. Lacking or having too much calcium in the body can cause sluggish muscle contraction in the colon, resulting in constipation. This is such a slippery slope, so you need to get the right dosage from your dietician.
Potassium: Potassium is essential for muscular contraction regulation. Low potassium levels can interfere with the contraction of intestinal muscles, severely slowing food and waste transit, and causing bloating and constipation.
Sodium: When your sodium levels are high, your body draws in water from your intestines to restore normal salt concentration. Your body becomes dehydrated, causing constipation.
For people like us on the carnivore diet, our kidneys excrete these electrolytes quicker than we can restore them. And this can be the reason why most people on the meat-only lifestyle experience carnivore diet constipation and bloating.
5. Gut Bacterial Changes
Millions and millions of gut bacteria live in your gut microbiome. When you switch from a high-fiber, high-carb diet to a low-carb carnivorous diet, the constitution of these microorganisms changes.
Bacteria that feed on carbohydrates will likely die off, but bacteria that feed on fats will most likely flourish.
This change might cause constipation and temporarily delay the movement of food down the intestines.
Read More: Carnivore Diet Gut Health
5 Ways to Fix Carnivore Diet Constipation
Here's what you can do about it.
1. Stay Active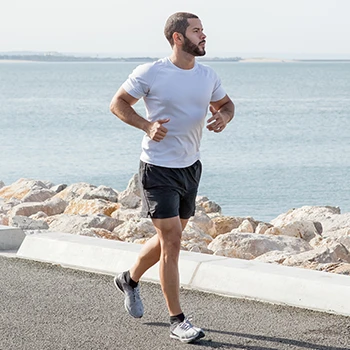 Staying active might help you keep your intestines flowing and relieve constipation.
Exercise stimulates the movement of your digestive tract. It supports proper digestion and aids in treating constipation by shortening the time it takes for food to pass through it.
I advise my clients to walk for at least 20 minutes every day. Try yoga, cycling, running, or swimming if you can.
Regular exercise might help to strengthen your digestive system over time. And exercise can also help decrease stress, worry, and tension, contributing to constipation.
2. Hydrate More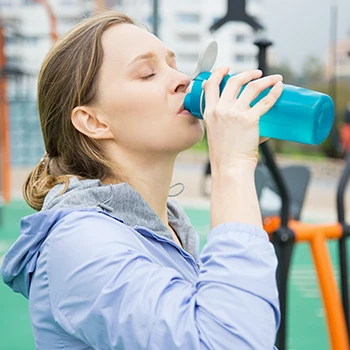 Adequate daily water consumption is essential for overall health, but appropriate hydration is essential for good and easy bowel movements.
When you follow the carnivorous diet, your body enters ketosis, which causes increased urination, dehydration, and probable constipation.
If you don't drink enough water, your body begins to draw water from your intestines to compensate for dehydration.
As a result, there is no water in your colon to lubricate and soften your stool as it travels through, resulting in dry, hard stool that is uncomfortable and difficult to pass.
Drink plenty of fluids every day to stay hydrated. Water consumption for regular diets is two liters per day.
However, owing to the diuretic impact of the carnivorous diet, my advice is to drink 2.5 liters daily.
When I first transitioned to the carnivore diet, I experienced unpleasant constipation side effects like bloating.
Thanks to my dietician, I started drinking warm water on an empty stomach, alleviating the side effects of constipation.
I also recommend using your thirst level to guide your daily water intake. This ensures you don't overhydrate, which can flush out important electrolytes in the body.
3. Don't Forget Your Supplements
A study on women suffering from constipation discovered that women who drank magnesium-fortified water improved much more than those who drank merely low-mineral water [4].
I strive to eat calcium, magnesium, and potassium-rich foods such as liver, low-fat dairy, chicken breast, yogurt, salmon, and clams.
Salting your meat is another method to increase your sodium consumption, but be cautious not to overdo it since too much salt might disrupt your electrolytes.
You can try taking supplements if you can't acquire these minerals through your food. Even though this isn't part of a strict carnivore diet, these supplements can be a lifesaver if you suffer from constipation.
"Add trace minerals and sea salt to your diet to taste. Minerals aid in the opening of "channels" enabling your body's tissues and cells to take in both water and nutrients."
-  Lauryn Lax, Nutritionist
But before you pop any supplement pills, please seek professional medical advice.
4. Avoid Inflammatory Foods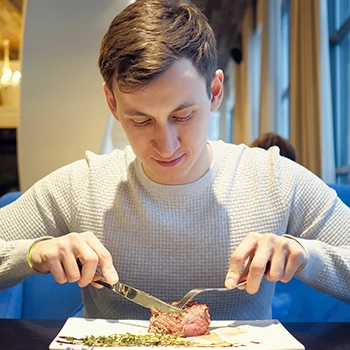 While the carnivore diet removes the majority of inflammatory meals, some carnivore foods can promote inflammation and cause constipation.
Processed foods, dairy products, and eggs are popular carnivore diet items that induce constipation, especially if you are allergic to them.
Lactose intolerance is known to induce diarrhea but can also cause constipation. If you have lactose intolerance or are still adjusting to the carnivore diet, steer clear of inflammatory foods. This will assist in relieving your constipation problems.
5. Add Bone Broth to Your Fluids Routine
Keto bone broth is high in electrolytes and amino acids, which might help your body adjust to a carnivorous diet.
Furthermore, the gelatin in bone broth draws and retains water in your stomach, allowing food to pass more readily through your digestive system.
FAQs
Do You Poop Less on a Carnivore Diet?
Yes, you poop less on a carnivore diet because meats and fats are entirely digested and create less waste than when eating plant foods.
Does Eating a Lot of Meat Cause Constipation?
Yes, sometimes eating a lot of meat can cause constipation due to a lack of fiber and minerals that help the digestive system. However, watch out for other causes of constipation, like stomach acidity and dehydration.
Do You Need Fiber on a Carnivore Diet?
No, you do not need fiber on a carnivore diet because it has zero nutritional value.
Fix Your Carnivore Diet Constipation
Even though constipation on the meat lifestyle is real, it's not often due to lack of fiber; rather, the digestive tract is trying to adjust to the body's new, high-protein, high-fat diet.
Constipation from a carnivore diet is caused mostly by an imbalance in your gut bacteria, electrolytes, and digestive mechanics.
To avoid experiencing irregular bowel movements when starting the carnivore diet, try these proven carnivore supplements to improve your gut health, balance your electrolytes, and get rid of carnivore diet constipation for good.
---
References:
https://www.ncbi.nlm.nih.gov/pmc/articles/PMC3435786/
https://med.libretexts.org/Courses/Metropolitan_State_University_of_Denver/Introduction_to_Nutrition_(Diker)/06%3A_Proteins/6.04%
https://pubmed.ncbi.nlm.nih.gov/6440135/
https://www.cghjournal.org/article/S1542-3565(13)01893-4/fulltext
Was this article helpful?