A quick fact is that only about 3% of all US beef qualifies as USDA prime steak. Unfortunately, we've also seen companies claim to be prime, but they're not.
As an experienced carnivore diet enthusiast, I've invested countless hours researching and reviewing the most popular meat delivery services.
My journey involved personal reviews, consultations with professional chefs and local butchers, and in-depth research of reputable online resources.
In this article, I'll share a comprehensive list of the top 5 places to buy prime steaks in 2023.
Quick Summary
The top 5 places to buy prime steaks in 2023 include Snake River Farms, Chicago Steak Company, Omaha Steaks, and Debragga.
These services offer a variety of USDA prime cuts such as American Wagyu, ribeyes, tenderloin, and more, with some also providing seafood and other meat products.
Prime steaks are renowned for quality and flavor, though prices may vary; Snake River Farms is recommended as the top choice for USDA Prime beef.
Top 5 Places to Buy Prime Steaks in 2023

Whether you're a seasoned grill master or an aspiring home chef, the source of your prime steak matters significantly.
Here are the top 5 places you can buy prime steaks in 2023:
1. Snake River Farms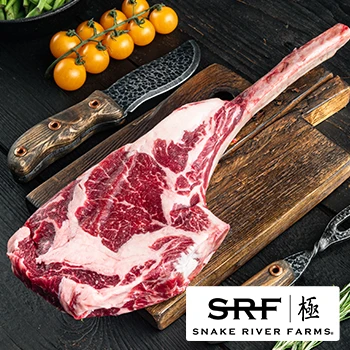 Snake River Farms is a delivery service that specializes in beef and pork. It has a large selection of USDA prime cuts such as ribeyes and American Wagyu beef.
Snake River Farms and Double R Ranch are part of Agri Beef, a family-owned business producing high-quality Agri products in the United States.
The company often has free delivery promos and gift cards.
Also Read: Snake River Farms Review
2. Chicago Steak Company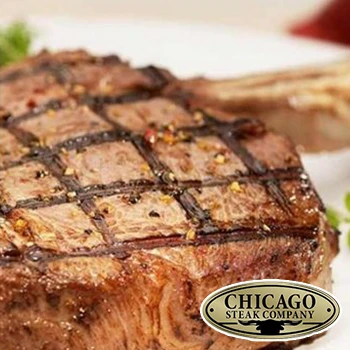 The Chicago Steak Company is another web-based delivery service that offers top, choice, and USDA prime steaks from animals that have never been given growth hormones.
Many of their products are aged, with a timeline of around 4 to 6 weeks. Before cooking, make sure that you pat the product dry with a paper towel, not toilet paper.
Its USDA choice prices are considerably greater than the standard Costco prices, but it offers some cost-saving packages for bulk purchases.
3. Omaha Steaks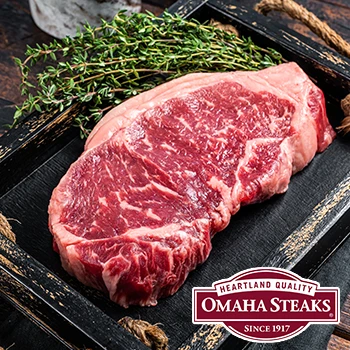 Known as the original online steak delivery company, Omaha Steaks was started by the Simon family in 1917.
At present, it has several physical stores that ship to all US states. You'll find flavorful filet mignon, tenderloin, strip steak, flank, and more on the website.
Aside from offering a vast butcher case of different cut grades, the company also provides upscale seafood for your grilling recipes.
The most important thing is to get the best meat purveyor possible, somebody who hand-selects it for you.

- Wolfgang Puck, Top US Chef
Also Read: Omaha Steaks Review
4. Debragga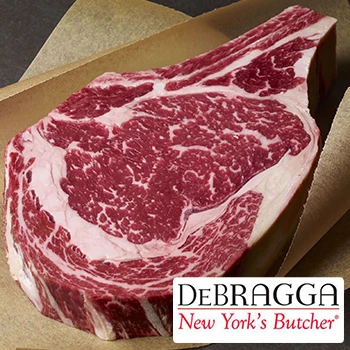 Debragga is an online butcher store that provides a wide variety of different items. It provides flavorful USDA prime, tender filet mignon, wagyu, lamb, tenderloin, and veal.
Debragga meat delivery sells some of the best cut steaks to New York steakhouses.
You'll probably see some of the shop's prices slightly costlier than two or more options, including the rib at Costco.
5. Kansas City Steaks
Kansas City Steaks sells quality steak, chicken, seafood, and other gourmet meats. The place provides a wider selection but expects greater prices for its items. They're not Costco produce, after all.
With most of the products being wet-aged, you'll most likely taste a different but more extraordinary flavor for your cooking and grilling recipes. The price may be higher than the price at Costco.
The good thing about this company is that they provide a guarantee on all their items. Based on reviews, you'll get a replacement or a refund if you're not happy with your experience.
Also Read: 
Related Articles:
FAQs
How much do prime steaks cost?
Prime steaks cost between $20 and $40. The price fluctuates depending on where you order it from and where you want it shipped. Flank is the cheapest option. On the other hand, New York strips, short ribs, and ribeyes are the most costly.
Which is more expensive, prime or choice?
Prime beef is more expensive since it is the highest quality grade given to beef, while Choice is the second highest. You'll find most of it sold and served at exclusive restaurants. Choice produce has lesser marbling and tenderness. When it comes to texture, it is also a little coarser.
Where Can I Find USDA Prime Certified Angus Beef Rib Roasts
You can find USDA Prime Certified Angus Beef rib roasts for meat lovers, restaurant-quality steak, and mail-order steaks at select online gourmet butchers and premium meat suppliers.
Which Is More Expensive, Wagyu or Kobe Beef
Wagyu beef is generally more expensive than Kobe beef. Both are renowned for their quality, often served in the finest restaurants, but Wagyu's unique genetics and strict grass-fed diet contribute to its higher cost.
Is Prime Steak Worth Your Purchase?
A prime steak is worth your purchase if you want to taste quality beef with more marbling than typical grocery store produce.
When indulging in premium steaks, consider trusted sources such as established butcher shops, renowned online retailers, and well-regarded local markets.
This list has highlighted five reputable establishments known for their consistently high-grade cuts.
When seeking the finest quality, Snake River Farms emerges as our #1 pick for USDA Prime beef.
Their commitment to raising premium cattle, meticulous grading, and precise aging techniques result in prime beef that's nothing short of exceptional.
Our #1 Prime Meat Recommendation
Snake River Farms
Click For Best Price

Pros
Wagyu Beef & Kurobuta Pork
Excellent customer service
Higher than the USDA prime beef
Easy-to-use website
Get the BEST PRICE until the end of September
Was this article helpful?