I'm just going to come right out and say it; I hate cleaning my grill. I would do anything not to have to clean it, including finding an alternative to cover the surface. That's when I learned about copper grill mats. I tried them out and was hooked.
I knew the Carnivore Style team, and I had to try out all of the best copper grill mats. So we did, and we brought the top products and a buyer's guide to our readers.
#2nd Best Choice
YRYM HT
Check Current Price
#3rd Best Choice
Miaowoof
Check Current Price
10 Best Copper Grill Mats
1 - Pit Boss BBQ Grill Mat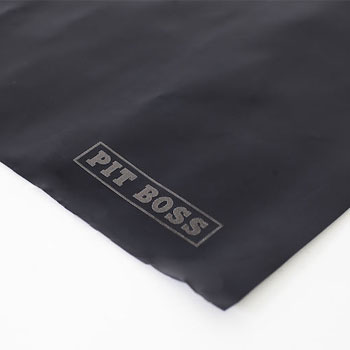 The Pit Boss 34" x 52'' grill mats are made from PTFE and are carefully designed to lay flat against the grill grates. This makes it ideal for grilling, not just meat but also vegetables, eggs, and even pancakes.
The flexible and non-stick material can resist heat of up to 500 degrees Fahrenheit, so there's no overheating grills, no flareups, and no charred food.
We like how the grill mat's surface is also thin enough to leave those beautiful sear marks we want to see on our meats.
Based on our tests, you can use it with any cooking style - gas, charcoal, pellet, electric, or propane.
The Pit Boss grill mat is also reusable, dishwasher safe, and easy to clean.
Pros
Made from PTFE
Heat resistant up to 500°F
Flexible and reusable
Easy to clean
Dishwasher safe
Click For Best Price
2 - YRYM HT Copper Grill Mat
After countless positive reviews, it's easy to see why these non-stick BBQ grill mats are our top pick.
It comes with 5 copper grill mats per set and an innovative oil brush. Each grill mat has high-quality and chemical-free materials.
They are made from silicone with a fiberglass coating and can withstand temperatures of up to 500 degrees.
The included basting brush has a patented design that allows you to put oil or seasoning sauce into the handle.
It then runs from the handle and out through the basting bristles, so there's less mess when you baste your food.
Pros
Includes a basting brush
Consists of 5 mats per set
Up to 500 degrees
Fiberglass and silicone coating
Cons
Can't fold the mats for storage
Check Current Price
3 - Miaowoof Copper Grill Mat
This copper grill mat set comes with 6 mats that can be used on almost any grill type, including gas, charcoal, electric, and smokers. These mats are 100% perfluorooctanoic acid (PFOA) free.
The Miaowoof mats are made with a Teflon, or PTFE, fiberglass coating. Both sides of each mat can be used over 100 times.
One item to note is that while these mats are heat resistant, if the cooking time is more than 30 minutes, the maximum temperature should not exceed 260 degrees. Miaowoof offers a refund or replacement if you are unsatisfied with your copper grill mat.
Pros
6 mats in each set
Satisfaction guaranteed
Over 200 uses per mat
PFOA-free
Cons
260-degree max temperature for 30 minutes
Check Current Price
4 - Looch Copper Grill Mat
This set of non-stick copper grill mats keep food from sticking to your gas or electric grill.
They are 100% safe to use, and FDA approved. They are certified as safe with a lifetime guarantee.
Each mat can withstand high temperatures up to 500 degrees for grilling and baking. These baking mats are easy to use and heavy-duty.
Each copper mat can be cut to fit whatever surface you want to use them on. The non-stick surface will prevent grill flare-ups. These grill baking mats are also dishwasher safe.
Pros
Great to cover dirty campsite grills
Enhance grilling experience
Mats are reusable for many years
BPA-free
Check Current Price
5 - SKYBD Copper Grill Mat
This SKYBD copper grill mat set comes with 3 individual mats with a non-stick surface.
According to customer reviews, they are one of the best copper mats for locking in flavor and creating healthier food. You can cook without oil or fat.
They are heat resistant up to 600 degrees. These high-quality mats are FDA approved and easy to use on any surface.
They can be used up to 520 times before needing to be replaced. This copper grill mat can withstand high temperatures compared to some of the other options.
Pros
Heat resistance of up to 600 degrees
Cook without oil or fat
Reusable up to 520 times
Cools down quickly
Check Current Price
6 - Smaid - Copper Grill Mat
This set of mats comes with 4 in the pack. They are dishwasher-safe but can be hand washed as well.
These mats are 100% safe to use on almost any surface, including a toaster oven, baking oven, grill, and smoker.
These grill mats come with a Smaid guarantee of 30 days. If you're not satisfied, then you can return them for a refund.
Smaid recommends that you do not place these mats directly on charcoal or above a flame. They act as an extension of your favorite grilling surface and are easy to store by rolling them up.
Pros
30-day guarantee
Easy to roll up
Extension of grilling surface
Thin mats
Cons
Can't place in direct flame
Check Current Price
7 - GrillShield - 2 Extra Large Copper Grill and Bake Mats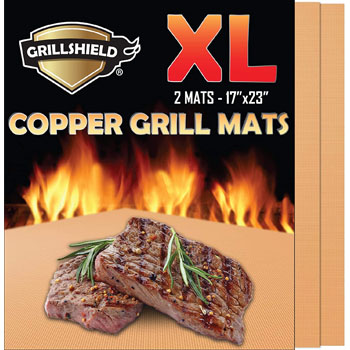 This set comes with 2 extra-large copper mats. They are bigger than the other products that we tested.
If you are looking for the biggest option, then this might be a good choice for you.
They are designed to hold a lot of food on large grilling surfaces. We also like that they are dishwasher-safe and easy to clean.
One upside to this option is that you can cut these large mats down to size if you want to make custom sizes. You could even cut them into a circular pattern if you wanted to.
Pros
Extra-large mats
Cut to any size or shape
Lifetime money-back guarantee
Only 0.20 mm thick
Check Current Price
8 - Alimat PluS Grill Mat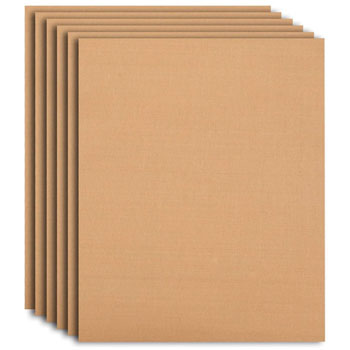 This set of Alimat PluS Grill mats comes with 3 copper colored options and 3 black ones. And let's be honest, black just looks cool.
This product is unique because of the different color choices. You can use these grill mats to turn your grill into a flat surface to cook bacon, eggs, or even pancakes. You should read this guide in case you are not sure how to use grill mats.
These mats work best when used in temperatures of 200 to 400 degrees.
They won't retain or transfer odors from previous food and would probably be useful for campsite or park grills during the summer months.
Pros
3 black mats
3 copper-colored mats
Won't transfer odor or taste
Best used in 200 to 400 degrees
Cons
Only use with wood or silicone utensils
Check Current Price
9 - Kona Copper Grill Mats
This set of Kona Copper grill mats comes with 2 in a pack. Based on customer reviews, these mats are highly rated and durable.
They are heat resistant up to 600 degrees, which is more than some of the other products. They are 0.30 mm thick, which makes them more durable.
They are among the thickest grill mats on the market. You may not see grill marks with mats that are this thick, however.
These mats are on the upper end of the price range, but grill mats, in general, are fairly cheap. They come with a 7-year warranty from Kona.
Pros
7-year warranty
0.30 mm thick
Very durable
Up to 600 degrees
Cons
Upper end of the price range
Check Current Price
10 - Hostaque Copper Grill Mats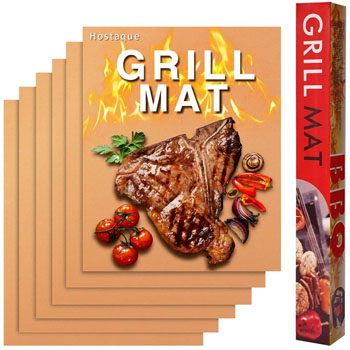 These copper grill/bake mats are ideal for grilling and baking your favorite food items. The mats can be used on any type of grill or in any oven.
The Hostaque copper mat set is best suited for temperatures from 200 to 400 degrees. In this set of 5, each mat is 2.5 mm thick, which should allow you to keep those grill marks on your food.
Each copper grill mat is designed to reduce smoke and flare-ups while still maintaining food quality. This copper-infused mat will keep food from falling through the grates of your grill.
Pros
2.5 mm thick to maintain grill marks
Grill mat and bake mat in one
Free of harmful chemicals
Non-stick coating
Cons
Not ideal for use with metal utensils
"A non-stick mat between your grill and your food makes for easy clean-up since your food never touches the grill's grates."
- Lauren Cahn, Writer, Taste of Home [1]
Buyer's Guide For Copper Grill Mats
Ease of Cleaning
For people who hate cleaning, like myself, the best advantage of copper grill mats is that they are easy to clean and leave no mess on your grill.
When shopping for real copper mats, look for dishwasher-safe options. They can also be wiped down easily by hand with soap and water.
Copper grill mats should be easy to clean since they were designed to keep your grill racks mess-free.
Related articles:
Quality/Material
All of the best copper grill mats come with a non-stick surface made of fiberglass PTFE or Teflon, which ensures that food doesn't stick when you grill at higher temperatures.
You should also make sure that the copper mats you get are PFOA-free, which makes them safe. Most mats are made of FDA approved materials.
Durability
The best copper grill mats are durable enough to last for multiple uses. Some of them will last 520 times each. Other products will last for 200 times per mat.
It depends on the manufacturer and the thickness of the mat.
You should avoid using metal utensils on a copper grill mat because they may scratch the non-stick surface and remove some protective coating.
Dimensions
Most of the mats on our list are similar in size. They are all between 12 and 15 inches long. The thickness of a copper grill mat is important because if the grill mat is too thick, it won't leave any grill marks on your food.
Some people might want to keep those grill marks because nothing says steak quite like them.
The best large copper grill mat sets can be cut to size to fit almost any surface.
Design
A grill mat was designed to have a high level of heat resistance and be easy to clean. Most grill mats will prevent flare-ups as well.
When you're shopping for the best grill mat, make sure that you find one designed to withstand at least up to 500 degrees. That way, you can use the bake mats set for grilling or baking in the oven.
The design should also be easy to store and roll up when not in use.
Extra Features
You may see some bake mats set that come with extra items or features. For example, our number one product for this round-up includes a free basting brush.
Other bonus features might be extra grill mats that come with the set. A lifetime warranty or other warranty could also be considered a bonus feature.
People Also Ask

Are copper grill mats toxic?
No, they are nontoxic. All copper grill mats come with a Teflon coating that is 100% PFOA-free. They are also FDA approved and safe to use on your grill.
How do you clean copper grill mats?
Grill mats can be washed in the top rack of your dishwasher. They can also be wiped off with a cloth or hand washed with soap and water.
Should you preheat grill mats?
It will often depend on what you are cooking. The choice is up to you. Grill mats also heat up very quickly. If you want to sear a steak, you should preheat them to ensure the steak is cooked quickly and evenly. If you are just throwing some veggies on the grill, then you probably don't need to let them heat up for very long.
And The #1 Copper Grill Mat Is…
Based on our test, the best copper grill mat is the Pit Boss BBQ Grill Mat. We like how we can lay it completely flat on the grill grates, which makes it ideal for baking and grilling. It can also resist heat of up to 500 degrees Fahrenheit.
The Carnivore Style team and I spent hours grilling on numerous different copper grill mats, and this one came out on top because we noticed that there were no flareups or charring involved. We were impressed with how it left realistic sear marks on the steaks.
Our #1 Recommendation
Pit Boss BBQ Grill Mat
Click For Best Price

Pros
Can resist heat of up to 500°F
Flexible and thin design
Leaves beautiful sear marks on meat
Can be used with any cooking style
Reusable and easy to clean
Get the BEST PRICE until the end of March
Was this article helpful?