Rec Tec is one of Traeger's biggest competitors. Both offer high-end pellet smokers and similar price points, with bells and whistles you won't find in entry-level brands.
But most people know Traeger moved production to China after founder Joe Traeger sold it in 2006. Thus, we went to the experts to see if the company also moved their operations.
Quick Summary
REC TEC grills are manufactured in China, but the assembly, quality control, and computer components are handled in the USA.
REC TEC, a US company, was founded in 2009 and rebranded to "Recteq" in 2020.
Despite being made in China, the company maintains high quality standards and offers strong customer service.
Are Rec Tec Products Made In China?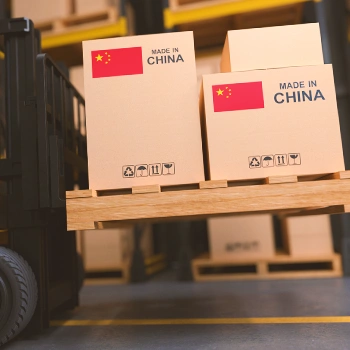 The founder Ray Carnes' has been open about their grills being made in China.
However, he insists it has no adverse impact on quality, stating, You can build a quality product over there [but you] can't go to the lowest bidder [1].
However, the company does employ Americans, including in the grills' production.
Because while the bulk of the grills is manufactured in China, aspects are American-made.
The "brains" of the grills, their computer, is made in the United States. A facility in Georgia also applies the USA-made powder coat, performs the final assembly, and is in charge of quality control.
Is Rec Tec A United States Company?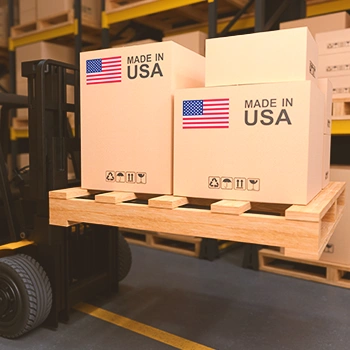 Rec Tec is a United States company [2]. The founder, Ray Carnes, was born in Michigan. He met his business partner Ron Cundy, initially from upstate New York, while selling vacuum cleaners in 1991.
Ray eventually found a career in the used cars industry. But in 2008, The Great Recession arrived, and, as Carnes' put it, I couldn't give way a car.
With the car industry stalled, Carnes set to work in a garage to make the "ultimate grill" with their quality product.
However, being an entrepreneur takes money and a head for figures. Realizing he couldn't do it alone, Carnes contacted his old buddy.
Thus, a friendship widened into a business partnership. The pair sold their first grill in 2011.
When Did Rec Tec Become "recteq"?
Rec Tec rebranded to the all-lowercase "recteq" in 2020 [3]. The brand made the shift to "recteq" to reflect the company's positioning as a "lifestyle brand" that sells a lot more than grills, but rubs, coolers, and merch, including flannel jackets, beanies, and face masks [4,5,6].
The "Q" in recteq signifies two things:
A nod to BBQ
A reflection of the company's commitment to quality
Can Rec Tec Customers Contact Both Co-Founders?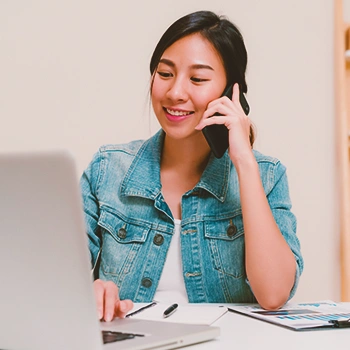 When customers buy a recteq grill, they are given the cell phone numbers of founders Ray Carnes and Ron Cundy.
The men or one of their employees will answer, although possibly not at 2 a.m. However, Jody Flanagan, Rec Tec operations manager, told The Augusta Chronicle she'd responded to the phone at 5 a.m. to answer the phone.
They all have, she admitted; I've heard Ray talking to customers on a Super Bowl Sunday.
But customer service is the company's strong point, regardless of whether customers are phoning the founders or making general inquiries.
Finding a grill company that can beat the company regarding customer service is hard. Again, if Jody Flanagan heard Ray talking on Super Bowl Sunday, it sets high quality standards of customer service.
It's not often enterprises offer to let their customers directly contact both Rec Tec operations manager and owner figures.
Is Rec Tec or Traeger A Better Buy?
Both companies produce quality products primarily manufactured in China.
They both still have their head offices in the United States and employ Americans. However, with Traeger being the original pellet grill, they have the luxury of being able to charge customers a bit more for their name.
is still priced in the high-end pellet grill market and is not cheap.
But they do cost a pinch less than a Traeger like-for-like product. Thus, the customer gets more for their buck with recteq, although they lose out on the "own a Traeger" bragging rights. However, they get to call the former's founders if they choose.
Bottom line: Customers will get a fantastic pellet grill regardless of their product choice; one costs slightly less.
Are There Any Pellet Grills Made In The USA?

The number of brands making stainless steel pellet grill products in the United States is dwindling. However, not all have hopped over to cheaper-labor shores.
Nor have those that have moved production over to countries such as China not employing Americans. Head offices, marketing, and the technology hub are still done in the USA.
However, the pellet grill market exists for those committed to buying American-made products. We've highlighted a few ultimate grill options for you.
1. Blaz'n Grill Works: the USA Made Pellet Grills
Blaz'n Grill Works started in 2011 and operated in Beatrice, Nebraska [7]. They have an easy clean burn pot with a handle that makes an ordinarily greasy job simple and much less messy.
While they have their award-winning range, they will customize their stainless steel grills for clients.
2. Pitts & Spitts Grills: USA Made Pellet Grills
Pitts & Spitts Grills is a Texas operation established in 1983 [8].
Thus, they've been working in the BBQ game before pellet stoves were even a thing.
Nowadays, they have a broad offering, including:
Charcoal grills
Custom trailers
Pellet grill products
Outdoor kitchens
Smokers
Spice rubs
Read More: Pellet Grills Made in the USA
---
References:
https://www.augustachronicle.com/story/business/2017/11/19/no-bull-augusta-company-grabs-pellet-grill-market-horns/14243816007/
https://www.recteq.com/pages/the-recteq-family
https://www.augustachronicle.com/story/business/2020/08/08/scuttlebiz-rec-tec-grills-embraces-lsquolifestylersquo-branding/114927956/
https://www.recteq.com/collections/bbq-rubs-sauces
https://www.recteq.com/collections/icer-coolers
https://www.recteq.com/collections/recteq-merch
https://www.blazngrillworks.com/
https://pittsandspitts.com/
https://cookshack.com/
Was this article helpful?