I always think twice before I decide on what product to buy. Sometimes it's all about the quality. Sometimes, I just want to find a good value for money.
For all of you that love the smell of grilled food, there are many manufacturers of grills. Apart from well-known brands, many private labels are made for big retail chains, like Member's Mark grill sold at Sam's Club.
Wondering who makes Member's Mark grills? We did a little research and found a few interesting details.
What Member's Mark Stands For?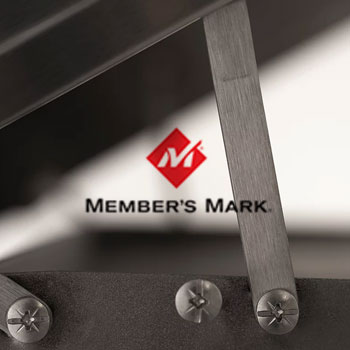 Member's Mark is a private label brand of Sam's Club, a retail warehouse that Walmart Inc. owns and operates.
To compete with similar brands, Sam's Club relaunched Member's Mark brand in 2017, intending to streamline 21 private brand names in one.
Under Member's Mark brand name, you can find various products, from food and general merchandise categories, home and household items, health, and technology.
Member's Mark grills sold at Sam's Club are Asian-made. They are available in different sizes and different fuels like gas and charcoal.
Their attractive design will grab your attention, some of them have exciting features, but most importantly, they have a fair and affordable price.
Who Manufactures Member's Mark grills?
Member's Mark grills are made for Sam's Club by low-cost Chinese manufacturers. According to comments on the Sam's Club website, one of the companies that make Member's Mark grills is Prokan Grills.
Prokan Grills was founded in 1977 and started as a small family company with a clear goal to create durable products with the best craftsmanship and innovative designs.
Their goal was to expand the production and sell their products to world-class partners and distributors.
Most components of the Prokan barbeque grill designs are fabricated in-house by skilled workers with quality-sourced steel. They are said to be easy to install and are supposedly built to deliver exceptional performance that lasts for years.
Every product is certified to meet national standards in the U.S. and Mexico, and other parts of the world.
Another company that manufactures Member's Mark grills is Nexgrill. With a headquarters in Taiwan, they make grills for those who have BBQ in their blood.
In Taiwan, grilling is also a tradition, and apart from hamburgers and hotdogs, their specialty is Thai chilli-rubbed yellowtail, a honey chipotle marinated duck.
Nexgrill likes investing in new things, so they are proud of flavor-making features like infrared heat plates, searing side burners, multiple heat zones, dual-energy capabilities, and customizable grid configurations.
They create grills in which you can grill everything from the simple to the sensational.
The third company is Rankam Group, with headquarters in Hong Kong and U.S. facilities in Gardena, CA.
They are making grills under many brand names from China's facilities to continuously design and develop new and innovative products. Apart from grills, they are producing smokers and fryers.
"The grill is the summer equivalent of a fireplace; everyone gravitates to it."

- Katie Lee, Chef
Related Articles:
Are Private Label Grills Worth Buying?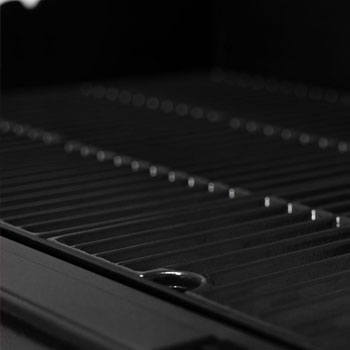 Private label or store brand grills are those manufactured by one company for sale under another company's brand name, in this case, Member's Mark. They are cheaper than similar brand products and available to many consumers because they offer good money value.
Large retail chains can more easily control their sales and profits through private labels. The greater the trust in the retail chain, the higher the sales of private labels.
According to research (1) private label brands held a 19.2 percent share of the retail industry's market value in the United States in 2019. Over one of every five products sold in the U.S. was from a retailer's brand.
Manufacturers find interest in selling their products under major brands' names because they get a secure sales channel, annual placement, and the possibility of exporting to other markets.
Also, for them, that means that they do not have any additional marketing costs.
Read More:
The Bottom Line
Private-label brands are expanding across all major retailers in all categories. In 2019, about 1.36 billion U.S. dollars' worth of grills and barbecues were sold in the United States, up from 1.21 billion dollars in 2009. (2).
That was a sign for Sam's Club to invest more in their private label, to be able to compete with well-known and other retailer's private label brands.
Member's Mark grills may have everything you need to make good grilled food. Comments are saying that you would probably get a big grill for a small price.
They are coming in different sizes and can be equipped with 2-5 burners.
---
References:
https://www.statista.com/statistics/1069765/retail-market-penetration-rate-of-store-brands-in-us-retail/
https://www.statista.com/topics/4620/grill-and-barbecue-market-in-the-us/
Was this article helpful?